Rowers at DHS; the Life of the Forgotten Athletes
A look inside the lives of varsity athletes that do not compete for Darien Athletics
Darien High School has prided itself upon its athletic standards and Blue Wave Pride, but do we all really take part in this? Blue Wave athletics takes part in just a fraction of DHS students' lives, so what are the other students doing?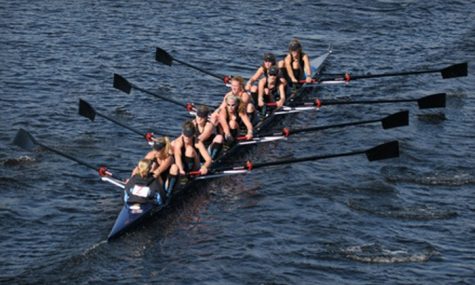 Blue Wave Pride has become the core value of DHS student life. While many students do not compete for Darien, they still come to support their teams with spirit. These students do not compete for many reasons, some find club teams more convenient, some need higher-level training, while other sports are just not offered at DHS. Such is the case for the many rowers at DHS who compete in fact – for our rival – the New Canaan Rams. 
New Canaan Crew, better known as Maritime Rowing Club (MRC), has been the home to many rowers at DHS. Instead of walking down the the DHS locker rooms, these students hop in their cars and head to the Norwalk River. Instead of Friday nights at football games, hanging out with friends and school events like prom,  these athletes are practicing out on the water perfecting their technique.Rowing is an extremely intensive sport, but rarely is seen or recognized by the student body. 
Do you participate in DHS sports?
Sorry, there was an error loading this poll.
Not only do these students dedicate hours to practice, they receive no credit for it. The Blue Wave rowers who compete for MRC do not receive a varsity letter while all the New Canaan High School students do.
Despite the fact that these students receive no varsity credit, they still dedicate themselves to their sport and practice endlessly. It is unfair to the Darien athletes that they do not receive varsity honors, as they tend to dominate over MRC boats and help get the team to nationals and earn many titles each year.
This athletic slight does not impact their enthusiasm for and dedication to their sport, however. Sophomore Julia Fullington believes that this commitment teaches her teammates "that they have to sacrifice many things in order to be truly successful and committed to what they do".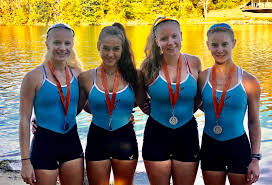 Rowing has become popular within Fairfield County in the past few years, but DHS in coastal Darien still does not offer any programs for aspiring rowers and athletes. MRC is not the only club that has Darien rowers; Saugatuck, Norwalk River Rowing and Connecticut Boat Club also train many Blue Wave athletes. These students spend hours practicing, but like MRC, receive no recognition from their school and athletic department. 
Rowers spend months preparing for races, which take up many weekends of the school year. On top of their training, these athletes also must manage school and the daily commute to practice. After a long day of school, junior Mandy Mozingo gets into her car and heads straight to Westport. Mozingo's athletic career is very important to her and she sees rowing as what "I care about". 
As many coaches believe, good fitness is not a short-term commitment which makes rowing a full time job. But all this time and effort is barely acknowledged as rowers are seen as outcasts from the Blue Wave Athletic community. As the MRC code of conduct states, "Rowing is a commitment to yourself and your teammates; they need you there at every practice and competition to be their best". Rowers not only give up free time to practice, they also give up on fun school events like prom and football games. 
As a rower, you are taking a risk: you are separating yourself from the Blue Wave community and taking your work into your own hands. While these athletes do not receive varsity letters, they do in fact win titles and learn lessons that will carry on throughout their lifetime. 
Leave a Comment
About the Contributor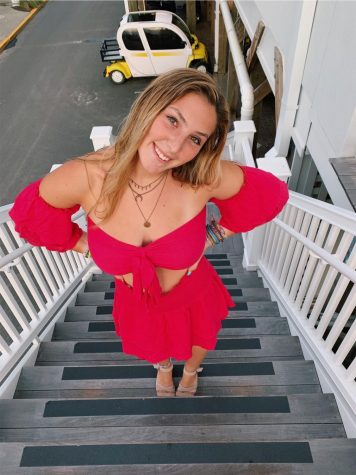 Britney LaVecchia, Co-Editor in Chief
Britney LaVecchia is a Senior at DHS and joined the Neirad staff her sophomore year. She enjoys writing about breaking news, student life and opinion pieces....