It's just past midseason football in Connecticut and the Blue Wave are 5-1. Looking ahead for Darien, the Wave will play the Wilton Warriors Friday October 27th, 2023 in a big Friday night lights matchup.
The Blue Wave defeated the Fairfield Ludlowe Falcons last week in their homecoming game with a score of 34-21 in a great game offensively and defensively. This was the first game where we saw the Blue Wave generate plays on offense and move the ball consistently down the field. After a tough loss to the Greenwich Cardinals on October 14th, the Blue Wave bounced back in good fashion to keep playoff hopes in good shape.
This week however will be a test for head coach Andy Grants squad. The Wilton Warriors have been one of the most dominant teams in the FCIAC this season, and are looking to take down the Blue Wave at home this Friday.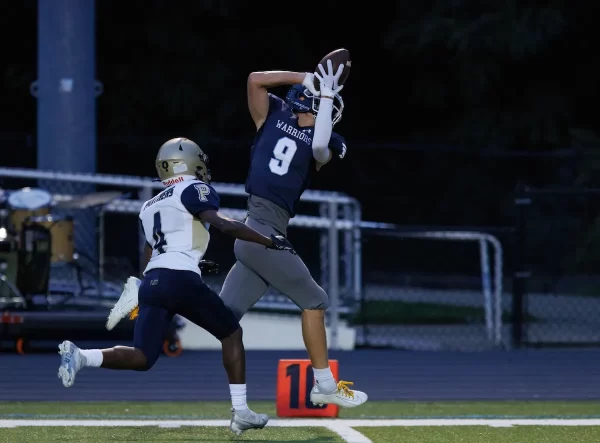 The Blue Wave will have their offense tested and will need to start early in the game and put up offense touchdowns early against a highly regarded Warriors defense. The Warriors are coming off a tough loss at the hands of the New Canaan Rams and are looking to bounce back with a win this Friday.
The Warriors not how to outlast a team. Last year we saw Wilton take on Darien at Wilton High School. Both teams were even for the majority of the game, and Darien came out on top with a late touchdown to seal the game.
Friday night's game should be a great FCIAC clash by two strong teams in the FCIAC. This game will be big for Darien, and need to pave out some more ground in the Class L division. For Wilton, they are going to fight against this Darien team after losing last week to New Canaan.
If you can't make it out to the Stadium and still want to cheer on the Wave, DAF has you covered with the live stream. You can listen to DAF commentators Liam Tomaszewski and Thomas Aponte call the action with kickoff at 7:00pm.