After a tough end to the 2022 campaign, which ended in losing out on a playoff spot in the last regular season game of the year, the blue wave have their sights high on 2023.
For the 2023 CIAC Football Game of the Week, the Darien Blue Wave will travel to North Haven High School to take on the nighthawks in the first game of the 2023 season. This year's Darien team is ready to go to battle after four weeks of training camp and a scrimmage in their preseason. This Darien team is looking a little more inexperienced than previous years, but Darien is ready to clash against the defending Class MM State Champions of North Haven in Week 1.
The 2023 season has brought a lot of new faces into prominent roles on the varsity team. Quarterbacks's Declan Cunningham and sophomore Ben Rolapp will have their work cut out for them, after having little experience for varsity play. However, Cunningham and Rolapp will benefit from returning offensive wide receiver weapons of Briggs McGuckin and Will Bonner. McGuckin had 14 receptions for 208 yards and had a pair of touchdowns throughout the season.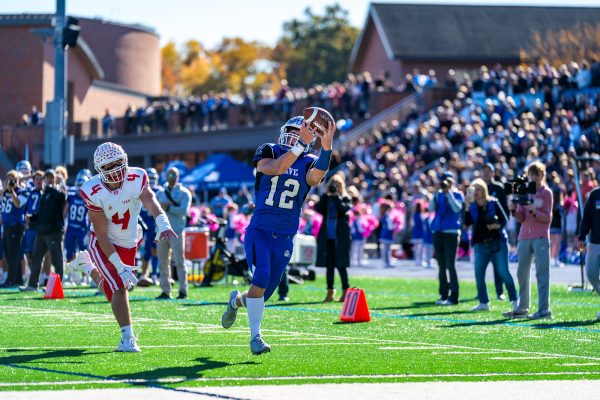 Senior captain running back Clifton Shelton will see significant time this year after being a backup to Jake Wilson last season. Furthermore, junior TE Kevin Roche will be an asset as a receiver and a blocker for the Darien offense. The 6'8″ junior is going to be tough to stop for team's defenses and Darien needs to utilize his abilities in crucial moments.
The Darien offensive line will be bringing back many faces from last season. Senior captain Jack Stuart will anchor the offensive line and will look to give Darien offensive opportunities in the backfield.
On the defensive side, Darien will look to keep their strong defensive lines and secondary going. After a strong defensive year in 2022 from Darien by limiting the offenses of New Canaan, Maloney, and Greenwich, just to name a few, Darien will have strong players looking to disrupt offensive plays by their opponents.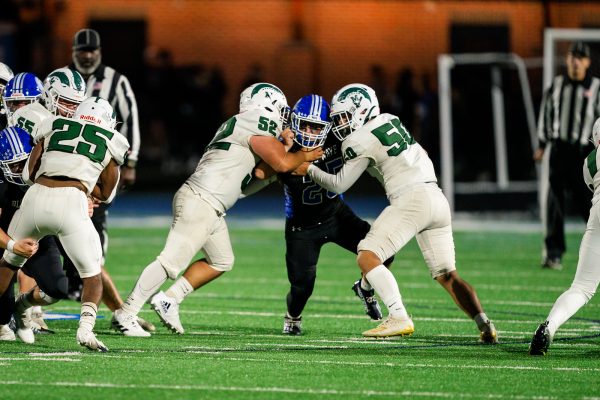 On the coaching side for Darien, longtime assistant Coach Andy Grant is ready for the 2023 season after taking over from Mike Forget in March. Grant has been bringing in his football knowledge to play, and is ready for whats to come this season.
However, Darien's Week 1 opponent the North Haven Nighthawks have been getting ready to defend their Class MM state title. After having an 11-2 2022 season, the Nighthawks are hoping to bring to momentum from last season into this one, with many familiar faces ready to play.
One prominent player for the Nighthawks this year is the Yale-bound running back Adam Pandolfi. Pandolfi scored nine touchdowns last year, including two in the Class MM State Championship. Pandolfi is a versatile player and Darien's defensive line will have to make it their priority to block the run as much as they can.
North Haven will be coached again by Tony Sagnella who is in is 27th season as head coach and holds a 152-116-2 record. Sagnella holds the holds North Haven High School records for most games coached (270), career wins (152), league/division titles (12), CIAC playoff appearances (9).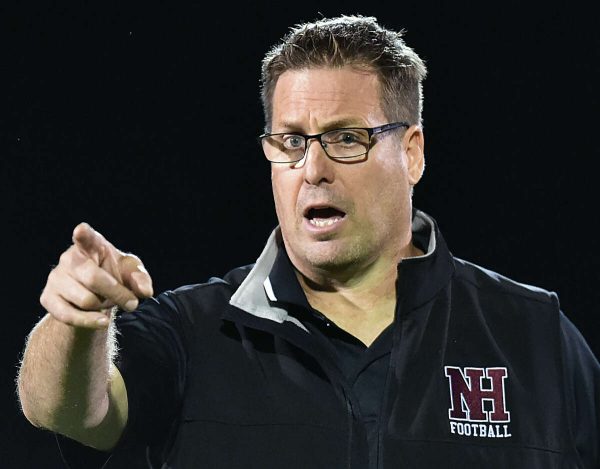 Sagnella brings lots of experience to his team and will look to exploit Darien mistakes.
Overall, this Darien team is ready for the North Haven matchup. Darien has been practicing for weeks and have been talking about this matchup since the schedule release in February. This matchup is significant for Darien to see where they stand with other strong teams in the state. Darien's schedule is full of talented teams and three defending state champions.
Friday Gameplan
If you are thinking about hiking up to North Haven for Friday's matchup, I would recommend leaving early to beat the traffic and make it to North Haven High School's Vanacore Field in time for kickoff at 7:00pm EST. Friday is looking to be in the low 80's in the evening.