A Recap of The COVID Related Changes at DHS
Masks, Open Ends, Quarantines and Open Campus are among the most major of the changes during the pandemic.
Wish you could reset the clock to 2019? Maybe you should think twice. Darien High School has implemented a lineup of new changes since the start of the pandemic.
DHS is the single public high school in the town of Darien, Connecticut. The school's 1400+ students are in grades 9-12. 
High schools around the country have had to adapt to the circumstances of living during a pandemic, and DHS is no exception. In March of 2020, it – along with many other schools around the country – switched to online learning. Almost all of us have experienced difficulties with the transition, whether it be spotty internet, accidentally keeping our mics unmuted, or fatigue after squinting at a screen for the fifth hour in a row. At the time, these measures were necessary due to the virulence of COVID-19 and the possibility of an overwhelmed healthcare system.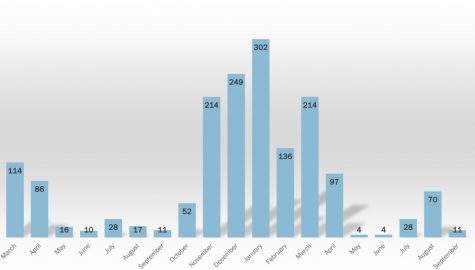 However, the high school returned to in-person in the Fall of 2020, with several changes compared to the year before it. Students returned, although many were remote and often the school would switch to hybrid learning where only half of the students were physically present at a time. 
Many changes were made from the 2019-2020 school year to the 2020-2021 school year. Most notably, we were in school and masks were required at all times except lunch. Quarantines would happen to students in close contact with a student who was found to have tested positive for COVID-19, and contact tracing measures like assigned seating were used to help reduce the number of students that needed to be quarantined. Many of these measure are still in place despite the successful vaccination program in Darien. A recent article from the Darien Times writes that Darien Health Director Mr. David Knaif said "They've interviewed most of the positive cases and, based on those interviews, determined most of the cases happening are among people who are fully vaccinated". As breakthrough cases continue to pop up across Darien, officials have maintained the same mandatory quarantine for unvaccinated students, while only mandating vaccinated students to quarantine if they test positive for COVID-19.
Some good things came with Covid changes. Open Ends is a policy where students who have an open period(s) before their first class or an open period(s) after their last class may leave the school. At DHS, Open Ends have existed since 2014 under very limited circumstances: for 2nd-semester seniors with a GPA above 2.5. However, for the 2020-2021 school year, Open Ends was expanded to include all students of DHS. The only requirement to have Open Ends privileges was the permission of the parents of the student. This policy is popular among students, with several that I interviewed mentioning flexibility as the main advantage of Open Ends. Additionally, expanded Open Ends can be a tool in mitigating traffic before the first and after the last bell as students leave in a more staggered manner.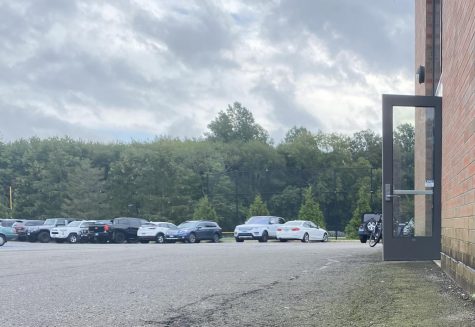 The administration also added Open Campus for seniors during the pandemic to decrease occupancy at the school. This gives the seniors the freedom to go off-campus during their lunch breaks. However, they are free to stay on campus and buy food from the cafeteria. Most seniors approve of this policy as it gives them more choices for their lunch accommodations. Senior Evan O'Rourke said, "From my perspective, school is a place to learn in class… beyond classroom time, the school shouldn't try to restrict the free movement of students." He occasionally uses Open Campus to go to a sit-down restaurant and have lunch with his friends. These lunches typically take longer than grabbing lunch at school. Senior Michael Dong told me that he has not yet used his open campus privilege since all of his third block class periods are full. There are also potential risks to Open Campus, such as traffic-related injuries or the ability of students to engage in illegal activities.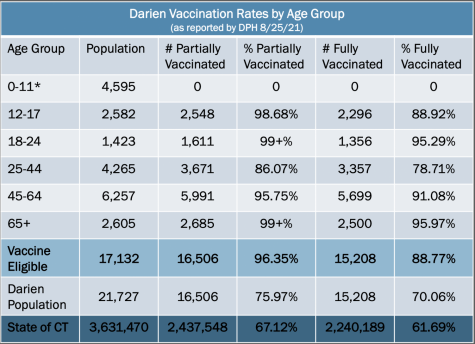 Block schedules were also added during the pandemic, although this has been more controversial than Open Ends or Open Campus. Block Schedules extend the duration of most classes from 45 minutes to 90 minutes. Since class periods are longer, not every class is taught every day. There are a few exceptions to this block schedule, like science labs or physical education. The benefits of this type of scheduling are that classes can engage in deeper discussions and students can spend less time walking between classes, however, there are disadvantages to this system such as students losing focus due to the long class periods or absent students having significant gaps in knowledge. "Block scheduling can be annoying when you wanna (sic.) get out of class already even if it is only halfway done but I guess meeting every other day makes the homework load slightly more manageable in the case you are busy one day," sophomore Grant Wang said.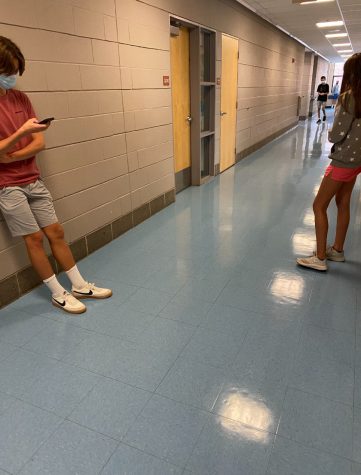 Finally, likely the most significant change from 2019 to 2021 at DHS is the mandatory wearing of masks indoors. This policy has been implemented by the State of Connecticut, however, the Darien Board of Education has tried to gain control over mask policy at DHS. Notably, a very large portion of Darien's residents aged 12-17 are vaccinated, but the mask mandate applies regardless of vaccination status. Mask Mandates have been especially controversial among many parents in Connecticut.
It is not yet known whether most of these changes will be permanent or most will be undone, but they have had a profound impact on the DHS community. 
Leave a Comment
About the Contributor
Rajiv Pujara, Writer
Rajiv is a ninth grader at DHS who has been writing for Neirad since the fall of 2021. He likes writing about tech, business, and school events. His interests...