Connecticut Lifts Mask Mandate… What does it mean for Darien?
On May 19th governor Ned Lamont officially ended the indoor mask mandate for people who are fully vaccinated in Connecticut. He also removed capacity restrictions and social distancing rules for large event venues, bars, restaurants, and stores. However, businesses are still free to continue requiring a mask should they wish to do so. Schools will also continue to practice Covid-19 precautions at least to finish the school year, but outside of school things have been looking pretty different recently.
So, if you are vaccinated, where can you go in Darien without a mask? Starbucks, one of the most popular places in Darien, is no longer requiring a mask. The Darien Sport Shop has also removed the requirement, along with Palmers, Trader Joe's, CVS, and many more stores.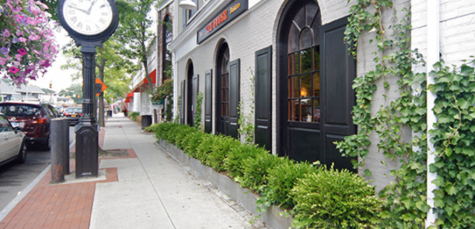 In reality, after a year of covering our faces, a lot of people feel weird without their mask even if they are fully vaccinated. In stores where it is not required, seeing a full face is a still a rare sighting. I decided to ask some DHS students how they feel about not wearing a mask around town.
Junior Majken West says she's only been to Mama Carmela's Deli without a mask, and "no one was wearing one there." She said "it felt weird" and she "still wears [hers] in Starbucks and other places." This is probably a common theme among store-goers. When no one is wearing one you feel more comfortable not wearing one either, and vice versa.
Another junior, Vivy Rooney, said "I'm excited for when we don't have to wear masks anymore, but right now is a weird transition period" and she's not used to not wearing one.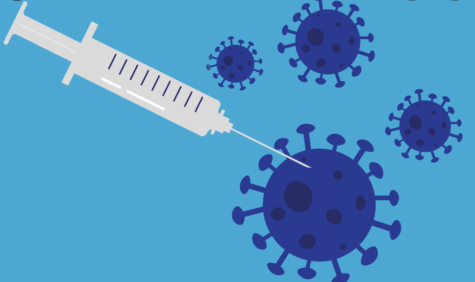 Stop and Shop does not require the mask, however when I went a few days ago, I did not see anyone without one. Even though I am fully vaccinated, I thought I would really stand out if I took it off and maybe attract some unwanted attention. Even though there is no harm in still wearing one, a few brave people must be the first so take them off so we can return to normalcy.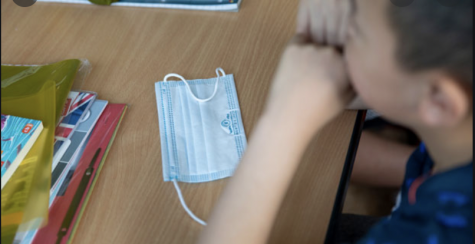 Another big question looming over us is whether or not we will be wearing masks next school year. With the 2020-2021 school year coming to an end, Governor Lamont maintained the mask mandate in schools. Come September, a lot could have changed and hopefully the next three months bring more clarity as to what we can expect at school next year. Personally, I hope we can get rid of the masks completely by then for the sake of fun conversations and interactions with teachers and classmates.
Heading into the summer, it would be great to abandon the masks that we have been wearing for the last year, but obviously this requires vaccinations for all. As of last week, Darien has only had one case of covid-19 in the last two weeks, which is a sure sign of progress that hopefully with continue into the summer!