Senior Send-Off: New Tradition or One Time Thing?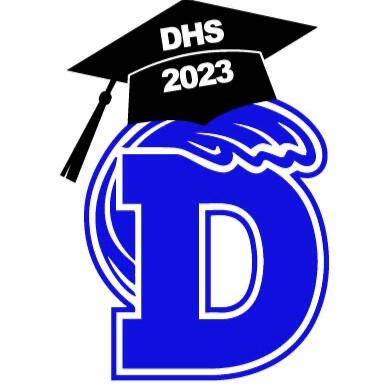 May 12th, was not only the Class of 2023's last day of school but Prom! Following tradition, prom was held at The Loading Dock in Stamford from 7:00-10:30 pm. A night of dancing was not the only thing in store but the Senior Send-Off!
The Blue Wave Booster Club sponsored its Inaugural Senior Send-Off. After prom, seniors were bussed off to an undisclosed location, which was kept a secret right up until seniors arrived to the venue – Pinstripes!
Located in the SoNo Mall, Pinstripes is a restaurant & bowling alley with venue space both indoor and outdoor. Keziah Gyimah-Padmore, senior says "It was so exciting feeling that anticipation on where we were going and what we would do there. I had no idea I would have so much fun." From 10:30 pm to 1:30 am seniors stayed in the Pinstripes playing games and winning prizes.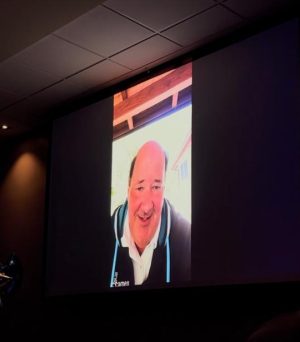 Games like Air Hockey, High Striker, Basketball, Bowling, and Jenga were set up for students to win raffle tickets at. Each raffle ticket could be entered into a pool for specific prizes announced at different stages throughout the night. Prizes like iPads, Airpods, MacBooks, Dyson Air Wrap, Equinox memberships, and even Superbowl tickets were offered. Although Ashley Trigueros was sad not to win a prize, she says "I would love to do this again and do more of the games that were worth more tickets. Paige Domenici, senior on the other hand won a 5k gold diamond bracelet! 
A Caricature artist and mentalist could draw a funny picture and read your mind. Students spent the night having fun and snacking until 1:30 am when they were bussed to Darien High School to be picked up for the night. A fun surprise was actor, Brian Baumgartner, most famously known as his role as Kevin in The Office, saying a welcome message to kick off the night.
Seeing how successful the event was, hopefully, this can continue to be a tradition Darien High School seniors can look forward to.