Top Ten Essential Back-to-School Supplies
DHS students' favorite school supplies and must-haves for next year
Summer flew by in the blink of an eye and if you were disheartened by seeing school supply set-ups way too early—seriously, who is school supply shopping in late July??—you're not alone.
If you've been in any department stores, grocery markets, or Staples branches recently, chances are you've seen many sections filled to the brim with notebooks, pencils, backpacks, and more.
Overwhelmed by the sight? Don't know what's worth buying (we've all bought way too many folders or unused planners before)? Last spring, we surveyed numerous DHS Freshmen, Sophomores, and Juniors on their opinion as to what the best and most essential supplies are for high school.
Here are the top responses, from most popular to least popular:
1. Pencils
Pencils are a necessity for test taking, math classes, sketching, and more. Bonus points for mechanical pencils!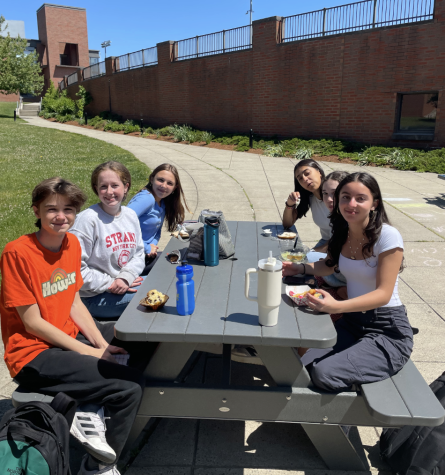 2. Notebooks
Most students find college-ruled spiral notebooks the best, however, some teachers may require you to have a certain type of composition notebook or bound notebook. As student Haven Fischer put it, "crispy fresh notebooks" are a must. With so many colors to choose from, notebooks are some of the more exciting school supply items to shop for.
3. Folders
Folders, like notebooks, are a necessity for any loose handouts or paper from various classes. Plastic folders are more durable than paper and can hold more. Typically CVS and Staples also have a 5-pocket folder that many DHS students may remember was popular in middle school!
4. Planner
It's crucial to have a place to keep track of assignments and events, and planners can be a great way to have an accessible, easy spot to write down important reminders. Whether you keep an agenda digitally or on paper, get into the habit of writing down tasks (it's also extremely satisfying to cross them off your list once completed).
5. Pens
I personally like writing with pens rather than pencils. Bic ballpoint pens are very reliable and pretty cheap, however, if you're looking to step it up and get fancy, my personal favorites are MUJI gel pens (.38mm!). Senior Katie Galligan noted that she liked Flare Pens the best, which are a popular choice among teachers and students.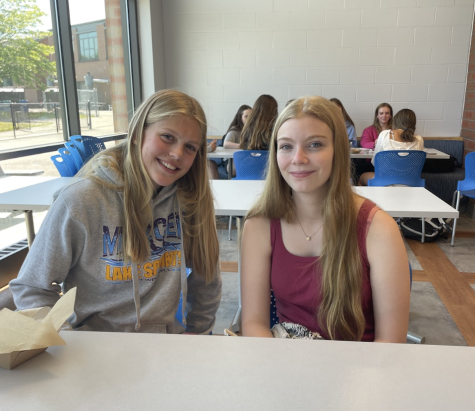 6. Calculator
Calculators are crucial for math and science classes. Most students take classes like Algebra II, Precalculus, or Calculus, which require a graphing calculator. A popular choice is the TI-84, however, these can be pricey so be prepared to spend more. However, they're worth the money and you may find yourself preferring a TI-84 over any other scientific or four-function calculator like I did.
7. Pencil case
You'll need somewhere to keep all of your pens, pencils, and highlighters. Some people can get by by storing pencils in the front pocket of their backpacks, but I like having a place where pens can be accessed easily and well organized.
8. Loose-leaf paper
Loose-leaf paper is good for doing scrap work, any lab work that needs to be handed in, and more, if you don't want to rip pages out of a notebook. Lined or graph paper, you never know when you might need it.
9. Gum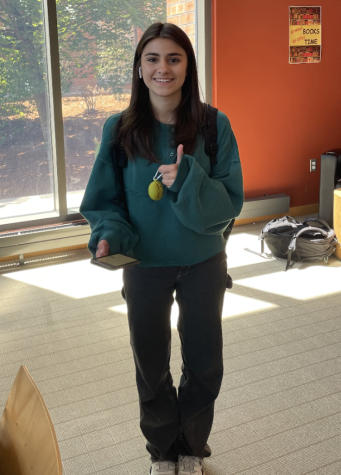 Not quite a school supply, but still a necessity!
10. Highlighter(s)
Highlighters are also important for reading or note-taking! If you're like me and want to take neat, "pretty" notes, I would recommend Mildliner highlighters. They come in a variety of pastel colors, have good, smudge-free ink, as well as are dual-ended for a thicker or more streamlined highlight!
Honorable mentions:
Items that didn't make the top ten list but are also still important:
Post-its, school ID pouch, computer, colored pencils, markers, erasers, binders, accordion folder, and a water bottle.
If you're apprehensive of what to buy, it's also a good idea to wait until your first few days of classes. That way, your teachers can tell you what you need (or don't need) specifically for each class. By doing so, you won't buy too much or too little!
Happy school-supply-shopping!