BREAKING: Andy Grant Named New Darien Head Football Coach
On Friday, the Darien High School athletic office announced the hiring of Andy Grant as the next head football coach at Darien High School.
Grant replaces Mike Forget, who stepped down in December after two seasons at the helm. Grant will be the third new head coach for Blue Wave Football in the past five years.
"Andy impressed the interview committee with not only a strong knowledge of the game of football, but, more importantly, a deep regard for the well-being of each member of the football program," said DHS athletic director Mr. Chris Manfredonia.
Grant has been with Darien for 12 years, first serving under former head coach Rob Trifone, and most recently as the secondary coach and right-hand man under Mike Forget for the last two seasons.
Forget has since moved in the FCIAC to the head coaching position with the Norwalk High School Bears.
Grant also has coached in the DJFL youth program and most recently coached the 8th-grade DJFL team to an undefeated county championship. This gives Grant existing chemistry with the incoming freshman class in 2027.
Grant, the New Hartford, New York native is rooted in Fairfield County football having played college football under head coach Paul Gorham for the Sacred Heart Pioneers.
After earning his SHU bachelor's degree of Science in criminal justice and then a Masters's degree of Arts in teaching, Grant came to Darien as a teacher at the Hindley Elementary School.
After nearly a decade of coaching Blue Wave football, Andy Grant will finally get his chance to lead the Wave in 2023.
Darien failed to qualify for the state tournament for the first time since 2012 with the 6-4 season this past fall, but under new coach Andy Grant the 2023 Darien Blue Wave Football team will look to return to the promise land.
Darien kicks off the 2023 campaign at Vanacore Field against the defending Class MM champion North Haven in week 1 on September 8th-9th.
Leave a Comment
About the Contributor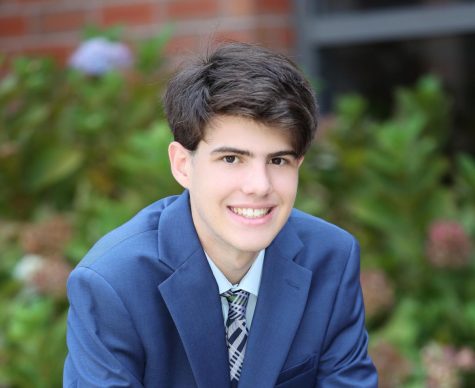 Braden Schenck, Sports Editor
Braden is a senior at Darien High School entering his first full year writing for Neirad. Braden can be found at the athletic facilities on the DHS campus...