As the Season Ends, Here are the Best Movies to Watch in Autumn
As we head into the month of November and fall starts to come to a close, some, like myself, can't help but reminisce on the picturesque season. To me, everything about fall is perfect. The foliage, the holidays, the seasonal food, and especially the sweater weather. We all have movies we watch that remind us of the winter season, but what about fall? What you'll find below are some movies that I think capture fall impeccably. Most of these I've seen, some of them I haven't and a few are some of my absolute favorites and recommend.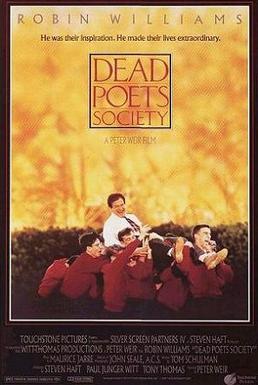 Dead Poets Society (1989)
Starring the late Robin Williams and a young Ethan Hawke, DPS is a coming of age story about a group of friends at a boarding school in the late 1950s and the English teacher (Williams) who changes their lives. I loved this movie and have rewatched it plenty of times. What I love the most is all of the different characters who you grow to adore and root for. Further, the movie spans the months from the beginning of school to late winter, so the fall scenery is present throughout the film and its beautiful.
Coco (2017)
A family favorite, Coco is a recent Disney musical about Dia de los Muertes and celebrating your heritage. The main character Miguel takes a journey to the land of the dead in order to learn more about his family history and prove his talent as a musician. The soundtrack is very catchy and the animation is super impressive, a great movie to watch with your family.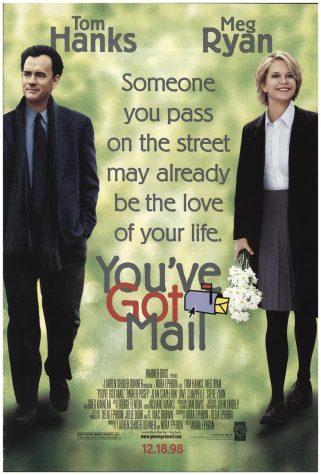 You've Got Mail (1998)
A classic fall rom-com set in New York, You've Got Mail stars movie legends Meg Ryan and Tom Hanks. Ryan plays a small bookstore owner while Hanks plays her rival, the owner of a chain of bookstores. The rivalry gets even more intense when Hanks character opens a new location across the street from her independent bookstore. But what neither of them know is while they are bickering in real life, they are falling for each other online, anonymously of course. The film is so popular, that there is a YA novel called Tweet Cute inspired by the movie.
Knives Out (2019)
With a killer plot, star-studded cast, and gothic setting, Knives Out is the perfect murder mystery. Combining mystery and suspense with comedy, the film follows Detective Benoit Black (played by Daniel Craig) as he tries to solve the mysterious death of novelist Harlan Thompson. This is a movie where everyone is a suspect, and no one is safe.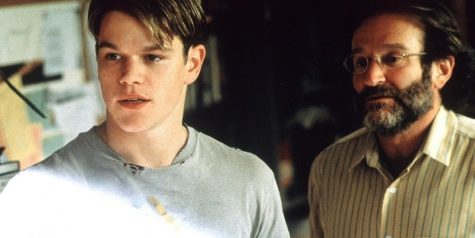 Good Will Hunting (1997)
The movie that catapulted Matt Damon and Ben Affleck to fame, Good Will Hunting is a story about a troubled Will Hunting (Damon), a genius who throws away his potential and works as a janitor at MIT. When Will solves a complex math problem that none of the MIT students were able to solve, an esteemed professor discovers his gift and pushes Will into unlocking his full potential. After some conflict, Will is taken to therapy for his last chance to redeem himself, where his therapist (played by Robin Williams) changes the course of his life drastically.
Remember the Titans (2000)
This is a true story of a high school football coach (Denzel Washington) in 1970s Virginia, where black coaches and players aren't always welcomed, who leads his team across boundaries like race and inequality to the state championship. When the local high school is forced to integrate, tensions arise and everything is put on the line.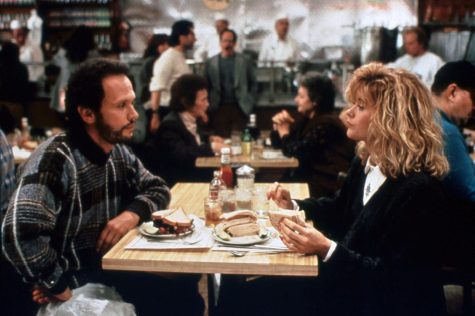 When Harry Met Sally (1989)
This classic fall film focuses on Harry and Sally, as you can guess by the title. The main characters are played by Billy Crystal and Meg Ryan. The movie spans over 10 years in New York City as Harry and Sally's relationship progress from enemies to friends to lovers. While there are so many great things about the film, the soundtrack, the slow burn, and the fall scenery take the top spots.