Boring Baseball: Previewing the 2022 DHS Baseball Team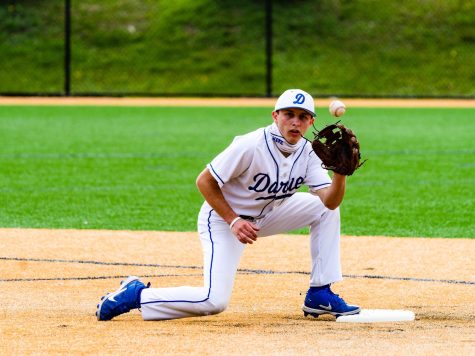 Coach Mike Scott is a big believer of "boring baseball". The Darien Blue Wave set an overall record of 4-15 (0.21 win pct). They were the 14th ranked team in their design last year, a number they hope to recover from. For a team that barely qualified in the FCIAC tournament they had some nice upsets. They beat Staples, one of the highest seeds in the tournament and then beat Westhill to advance further in the tournament. For a team that went 3-14 in the regular season, they sure seemed used to the playoff atmosphere. The 2022 season hopes to be a turnaround year for the Blue Wave. With the season starting April 2nd, they hope to jump to a fast start and win a couple of games early. Their first couple of matchups are against Stratford and New Fairfield, arguably some of the weaker teams they would face this year. In the next month, they have key games that determine their fate in the division. They play the state champions from last year, Norwalk, at home on the 14th. They play away against the Wreckers on the 29th, and they play New Canaan, their rivals, on May 9th at home. Although last season was nothing special for New Canaan who boasted a 9-8 record, they did win in one of the biggest games they played beating Darien 13-3 in New Canaan. Darien hopes to rebound this year with a game at their home field.
Coming off of last season with a record of 14-9 doesn't fully show the potential of this Westhill team who went on a 6 game winning streak before losing the championship game to Norwalk 1-0.
Some key offensive players are Karson Drake, a slugger with a lot of power. John Fiorita will play short for the Wave while Jake Vairo and Jack Conway play second and third base respectively. Davis Biasi and Jamie Buckjune will set up behind the dish. Daniel MacLehose will lead the outfield from Left with Luke Sibilo and either Adam Macdonald or Chris Fallon in center and right.
Darien's strength is their pitching, as per usual. Junior Jack Cunningham will take the ball for the Wave's big games as it's Ace. Billy Baston and Jack Conway will follow in the rotation. Kevin Bock, Chris Fallon, Brady Campbell and Will Smosky will be just a few more arms in Mike Scott's bullpen. Daniel MacLehose could always be an option for the closer role. Darien also has a very skilled General Manager, some call him an All-State GM, who will likely do a tremendous job in motivating these players to perform to their best ability.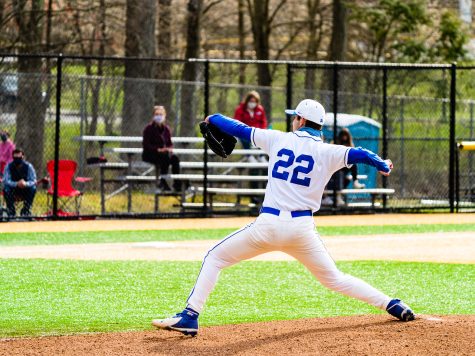 Darien High School Baseball's head coach, Mike Scott is a firm believer in the phrase "practice makes perfect", playing for him comes at the price of a rigorous practice schedule with games mixed in. With only a couple more days before game time, every second of practice is essential when playing some of the best college commits in the country. Darien hopes to rebound this season with some of their brightest stars.