Harley Quinn: Birds of Prey: Movie Review
An Entertaining movie about a psychopath going through a rough breakup


The King of Gotham's ex-girlfriend! We've all heard of the Joker, Batman's number one foe. For a lot of fans you might have heard of Harley Quinn, and this might come as a shock to you because Harley Quinn is the Joker's girlfriend or what used to be. Who is more psychotic, the psychopath or the person dating a psychopath?
On February 7th, DC Universe released their new movie called "Birds Of Prey" featuring Margot Robbie. This movie is a spin off of or sequel to the movie "Suicide Squad" (2016). This R rated movie starts with the Joker breaking up with Harley Quinn and how Harley tries to live her life without Joker's protection and tries to fight villains like the Black Mask played by Ewan McGregor.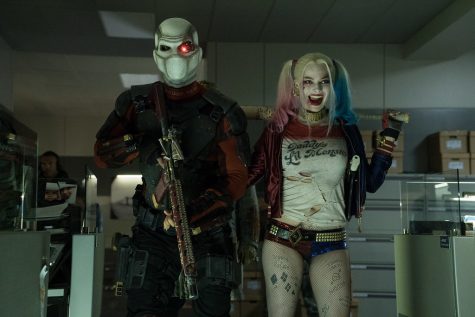 Margot Robbie (The WOlf of Wall Street, Suicide Squad) plays Harley Quinn in this movie. Robbie's first appearance as Harley Quinn is in the movie Suicide Squad (2016), where a bunch of psychotic killers team up to save the world.
At first, I was not so sure about the movie because I always thought of Harley Quinn as an unusual character and it would be weird for her to have her own movie. But all the action and drama mixed together made this movie perfect especially for being stuck at home and trying to pass time by.  I would say though, if you're under 18, to ask your parents before watching this movie because of all the gore and profanity.
The costumes in the movie were on point and would match each character perfectly, for example Harley Quinn would always wear clothes that are very flashy and popping, which makes sense because she's a psychopath. And the villain, Black Mask, would always wear a suit or something fancy, which makes sense considering he's the villain.
"
"Birds of Prey is cohesive and visually entertaining""
— Anne Thompson
I loved how funny this movie was. The comedic movie portrayed many hilarious moments that I personally enjoyed very much. There was one scene where Harley bought a breakfast sandwich and the way it was being made looked like a McDonald's commercial, this was funny because throughout the whole movie Harley Quinn had a very special connection to this breakfast sandwich and couldn't wait to eat it.
And Finally the thing I absolutely loved about this movie was Harley Quinn herself. Harley Quinn is not an easy role to play but Margot Robbie just did it. One big thing about Harley Quinn would be how she acts. Harley acts like a child but there were also some parts in the movie where she acts very responsible and makes the right choice. Margot Robbie also does her own stunts, including backflips, cartwheels, you name it. Robbie was also able to perfectly replicate the accent of Quinn, almost as though she was a cartoon character herself; this could not have been an easy task for the Australian blonde.
A lot of professional film journalists had different opinions about this movie. Anne Thompson on Indiewire said that ""Birds of Prey" "is cohesive and visually entertaining". And I agree with her because this movie's visual effects with comedy and action were very interesting indeed. A.O Scott from the New York Times liked to compare this movie to a lot of other super villain movies like "Deadpool" and "Joker" because of all the cursing and the violent scenes, and he does have a point. The movie is a lot like Deadpool in the way that Harley Quinn is narrating throughout the whole movie and the movie is a lot like Joker because both Joker and Harley have the same way of seeing the world.
Despite 78% on Rotten Tomatoes and a 6.2/10 on IMDb, I thought the movie was amazing: the cinematic shots, the stunts, the relationships, just everything was perfect about this movie. So – you're stuck at home for quarantine, just give this movie a shot!
Leave a Comment
About the Contributor
Terry Sirisouk, Writer


Terry is a freshman at DHS and has just started writing in the introduction to media studies class. He loves to write about anything to do with drama...