La Taqueria: Darien's Newest Mexican Restaurant
Serving classic tacos and small plates in a casual environment, this restaurant is a welcome addition to downtown Darien
Located behind Caffe Nero, the interior of La Taqueria is spacious and hip. There is a large bar and assorted seating; booths and small tables. On a late Friday night, the bar was packed and the environment bustling. You place your order at the front before sitting down to eat, which creates a seamless, quick dining experience, although if you don't know what you want it can be a little overwhelming.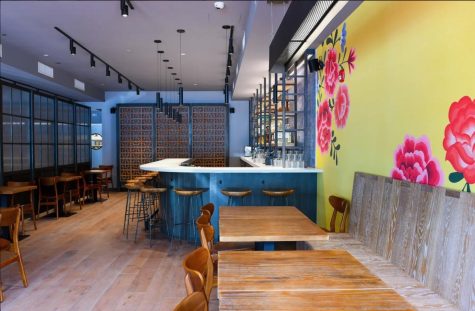 The expansive menu contains small plates to share, an assortment of tacos, salads, and desert. I ordered guacamole and chips to start, then three tacos: the carne asada (grilled hanger steak), the chorizo con papa, and the roasted pork belly. The stars of the meal were, without a doubt, the guacamole and chorizo taco. The guacamole was a relatively small portion, but it was the perfect combination of smooth and chunky, with a fresh hint of lime. The chorizo taco contained the sausage as well as small roasted potatoes, a unique pairing, topped with a sprinkling of cheese. I found this taco to be the perfect texture, with just the right amount of crunch. I loved how the flavors of the chorizo and potatoes worked together, a coupling I would have never associated with a taco. The carne asada and pork belly tacos on the other hand, fell flat. They were both a bit one-note, and the flavors did not stand out. In addition, I was not a fan of the blue corn tortillas. I enjoyed the taste, but they were quite grainy and stiff.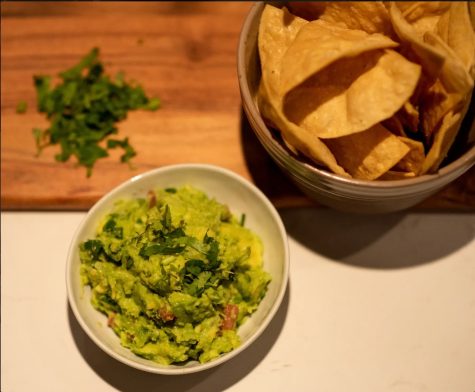 Overall, La Taqueria is a lovely, casual eatery for a casual outing. If you're craving Mexican food, you'll find it here. I highly recommend the guacamole and chorizo taco, and look forward to going back to try some more selections, including the dessert options!