Freshmen: Meet your Community Council candidates
Today during Advisory, ninth grade students will be choosing their representatives to Community Council.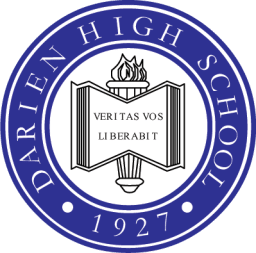 Freshmen elections for the Darien class of 2026 Community Council are coming up on Wednesday, September 28th, during Advisory. Each student will be able to vote for one of the following candidates for one of the four class officers. 
Joseph Hill '26 is an active member in Theater 308 as assistant stage manager and in Post 53. He wants to increase freshmen communication with the Community Council and bring on appealing fundraisers. 
"Having engagement in the first year is definitely important," said Hill. "Because it builds the foundation for our other years in high school."
Meanwhile, Brandon Kuo '26 is advocating for a greater comfort of communication between the students and Community Council. Kuo also hopes to improve cafeteria conditions with plates for pizza instead of the box-like containers currently provided, a better napkin dispenser, and more. 
"Sometimes, the line is so long you're just sitting there for ten minutes for them to fry more chicken," said Kuo. "I think there could be a better system."
While cafeteria conditions might be on many people's radar, David Lui '26, an active member in Model UN, plans on increasing student involvement in the school with fun fundraisers and events. He also aims to give underclassmen a voice in DHS and improve communication in general.
"No one's really brought it up," said Lui. "We need to address the issue… we need some freshmen to stand up and say 'Hey, I want to be heard'."
In that sense, Maya Pujara '26, agrees with Lui. Pujara wants to create a stronger community for DHS, starting with making sure that all people have their voices heard- including freshmen and especially girls. 
"Last year's freshmen Community Council had only one girl," said Pujara. "I think that my voice in the council will help us solve many debates, as I bring a unique, almost unrepresented perspective." 
The need for representation is a common point across the candidates. Neev Sahgal '26 hopes that any student can feel comfortable coming up to him with their ideas. Currently, he plans on doing fundraisers and making connections with the student body. 
"I hope that DHS will become a safe and more welcoming environment," said Sahgal.
Jacob Golden '26 was unable to be reached for comment.