Review: Bodega, not just another Tex-Mex taco bar
Why would you choose Tex-Mex when you can choose just Mex!?
At Bodega, loud music, Mexican style seating, and an open kitchen give you the whole Mexican restaurant experience. Whether you are craving tacos, a burrito, or a salad you will be able to find it here at this Mexican restaurant. Patricia Brooks of The New York Times puts it perfectly, "But this isn't just another Tex-Mex or Cal-Mex taco joint with Monterey Jack cheese flowing lavalike over plates of enchiladas." Bodega goes beyond just Tex-Mex tacos and brings all of Mexico's staples to the table.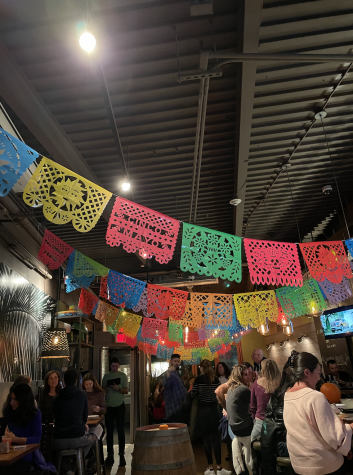 Atmosphere
Bodega's loud music, Mexican style, wooden, booth seating, bar, and open kitchen really make you feel like you are in a Mexican restaurant in Mexico.
Furthermore, there are always lots of people in the restaurant, which makes it feel loud, fun, and party-esc.
Loud music, a staple at a good Mexican restaurant, and Bodega has just that. They really make you feel like you're at a party.
The wooden booth seating gives you the full Mexican restaurant vibe, elev
ated benches with little slats and a wooden table. It's even more comfortable than you may think. Not comfortable, but not too bad.
You can't have a Mexican restaurant without a good old fashioned bar with televisions behind it. Bodega, once again, delivers.
The open kitchen tops everything off, to be able to see what goes on behind the scenes is very cool and it makes you fell, just that little bit more, like you are in Mexico.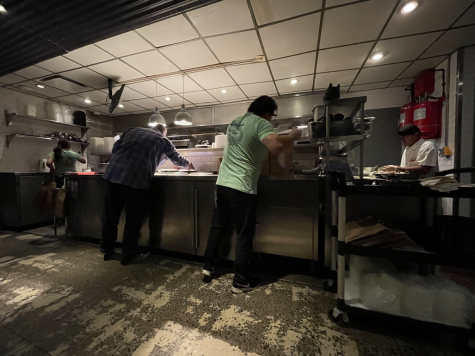 Appetizers
The first thing your server asks you when you get there is if you want chips and guacamole. The answer should always be yes. While it may seem like a super simple little appetizer, the homemade tortilla chips are so good, when your server comes back, and sees an empty bag of tortilla chips and asks you if you want more, the answer, again, will be yes!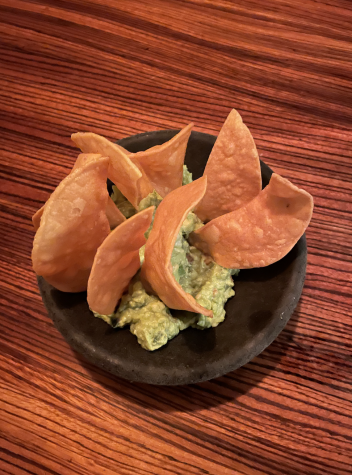 Entrees
Bodega has many different options, from tacos to burritos and even a burger (if you aren't feeling the Mexican vibe). Ms. Brooks writes, "There are tacos, of course, which are far more creative than the usual and often go far afield from Mexico, homeland of many of the dishes", and I couldn't agree more. Bodega does a great job of making this place feel like a true Mexican restaurant.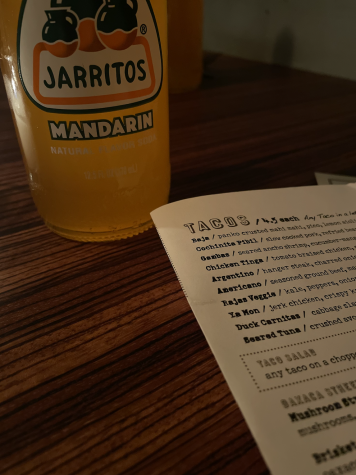 If you want a simple taco the kids ground beef tacos are excellent. A shell, some meat, and cheese are all you're gonna get, but it isn't just your ordinary at home taco. The seasoning on the beef is amazing, putting the cheese on the bottom, so it doesn't fall off the top is genius, and whatever shell they are using they better send me, because it is so good!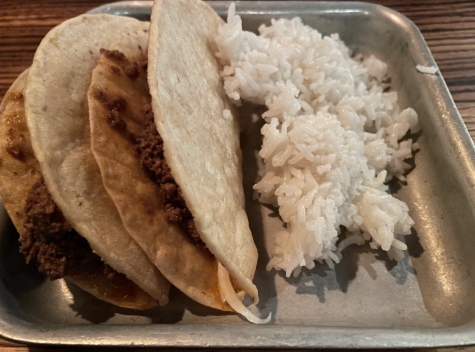 If you are looking for a more interesting entree, go with the burrito. Rice, beans, queso fresco, avocado crema, sauce, and a choice of meat, make it a perfect burrito. If you like your burritos big and saucey, this ones perfect for you.
Another taco on the menu is the Argentino taco. A simple steak taco with salsa, cilantro, and onion. If you aren't the big, saucey type this small steak wrapped in a tortilla is what you should go for.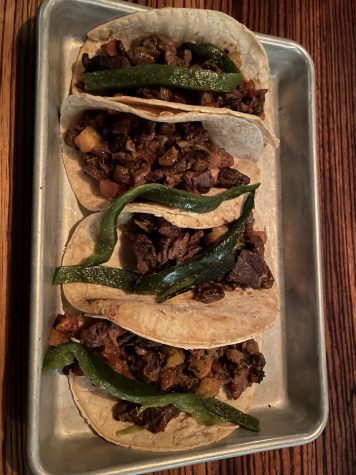 Finally, the steak and rice in a bowl sounds simple, and non-mexican, but the Mexican seasoning on the steak, when mixed with the rice, truly makes it feel Mexican. If you get this dish I beg you not to eat the steak on its own, please, please, mix it with the rice. Another simple, but purposeful dish that is very good.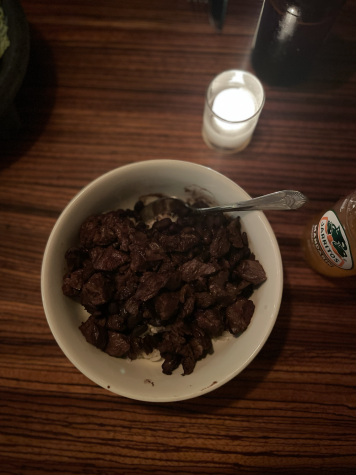 Dessert
We all know dessert is the best part of many meals, so why would it be any different here? Robert Donellan, a sophomore at Middlebury College, suggests you try one of very few non-Mexican style dishes Bodega has is a dish they call S'mores dip, and yes, it is exactly what it sounds like. Melted marshmallow and chocolate in a skillet served with graham crackers that you can dip into whatever substance they have made. Believe it or not, it's at least just as good as normal S'mores. Can it be better than normal S'mores though? Well you may just have to go try it for yourself.
In conclusion
Bodega is a great choice for those who want a Mexican style restaurant in a place were it's hard to find these types of restaurants. Bodega's website states, "Everything our cocineros (cooks) do in the cocina (kitchen) – soups, guac, sauces – they do it from scratch. Some might even say they've got salsa in their blood". Not many Mexican restaurants are doing this, but you are getting fresh, home made, amazing Mexican food at this amazing restaurant.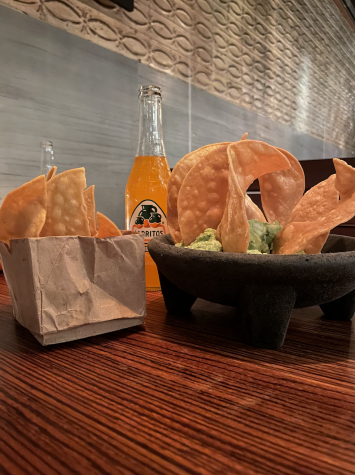 ***
Atmosphere: People casually dressed. Wide range of ages from little kids to older adults. Family friendly. Loud. Mexican culture all around. The seating isn't the best, slightly uncomfortable.
Hours: Closed all day Monday, Tuesday, Wednesday, and Sunday open 12-10PM, Thursday, Friday, and Saturday open 12-11PM.
Food: Many Mexican options. Really like the burrito, kids ground beef tacos, and the Argentino taco. For dessert definitely go for the s'mores dip.
Leave a Comment
About the Contributor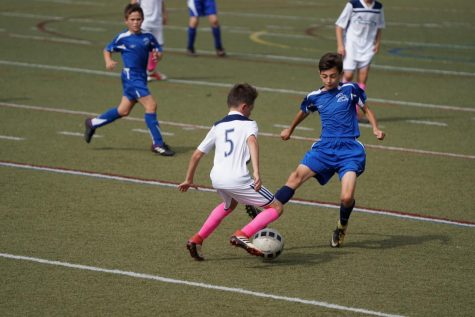 Will Duarte, Writer
Will is a ninth grader at DHS who has been writing for Neirad since the fall of 2021. He likes to write about sports and anything Darien. He loves playing...