How Major League Soccer is Quietly Growing in America
The MLS is rapidly growing, and it might be time to consider them as part of the four major American sports
For years there have been the four major American sports: baseball, basketball, football, and hockey. Baseball and football especially have dominated the sports landscape in America for 150 years, but could that be changing any time soon? Other sports leagues around America are becoming increasingly popular among Americans, especially soccer, and it could disrupt what we know as the four major American sports.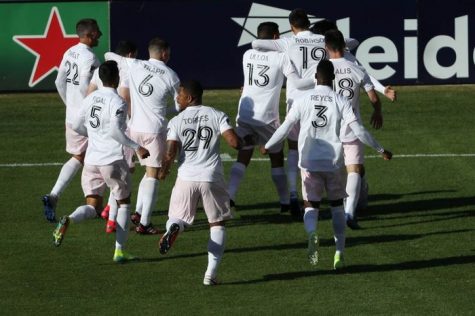 Major League Soccer, founded in 1996 is the most popular American soccer league. It is growing, and growing very fast. Currently, there are 27 teams that belong to the MLS, fewer than the NFL, NHL, MLB, and NBA. But, since 2010 there have been 13 new expansion teams added to the MLS, and 3 more teams are on the way. Almost half the league has been created in a 10 year span. DHS Sophomore Charlie Salmore said, "I usually only watch soccer during the World Cup and stuff, but I have been noticing how the MLS is growing in popularity." According to Gallup, 7% of Americans say that the MLS is their favorite sport to watch, more than the NHL, and only 2% lower than the MLB. In 2019, Atlanta United FC average attendance was 52,510, only about 10,000 less than the NFL team Atlanta Falcons. The MLS is located in cities with 1 or fewer professional teams; such as Austin, Columbus, Montreal, Vancouver, Orlando, Portland, Salt Lake, San Jose, Vancouver, and will be extending to Sacramento and St. Louis. Teams in cities like that only make them more popular among the people there, which vastly grows the sport. DHS Sophomore Braden Schenk said, "I see the MLS on TV a lot more now, I used to never even know it existed but now I do."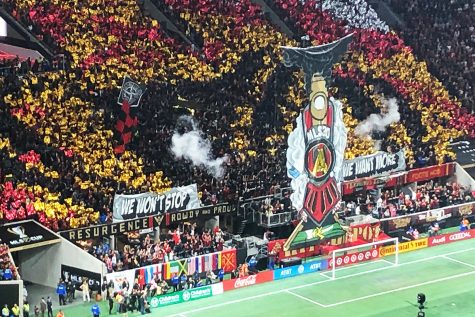 There is no question that the MLS is growing. By 2023 there will be 30 teams, joining the likes of the NBA and MLB. The MLS was arguably the 4th most popular sport in America in 2020, now the only question is, how much will it keep on growing?