Our Day One: The Chris Herren Experience
I understand why my friends have continued to talk about Chris Herren for the last four years.
When speaker Chris Herren first came to Darien High School in 2017, I was only in eighth grade. I had no reason to attend his presentation on substance abuse, but I remember some of my friends attending with their siblings. Today, they still talk about the imp

act it had on them, but until February 10th, I was never able to understand what could possibly distinguish his speech from the other handful of them that high school students around the country have to listen to.
When I entered high school, I attended the annual drug and alcohol talk that is required to play sports. Each Fall my friends and I drag ourselves to the auditorium just to look at videos of car crashes and graphs with statistics about binge drinking. The presentations were dull and I never left feeling inspired to have the "honest conversations" with my parents that they encouraged. The message was simple: don't do drugs. What else did we need to talk about?
On February 10th, however, I attended the first substance abuse talk that inspired me to have real conversations. Chris Herren opened his speech by saying, "I didn't know." He did not know, as a star basketball player, that he would overdose four times. He did not know that he would commit seven felonies. He always thought, "I'll never be that guy." His message immediately made me think about my view of myself and its correspondence with my behavior. He said, "In 1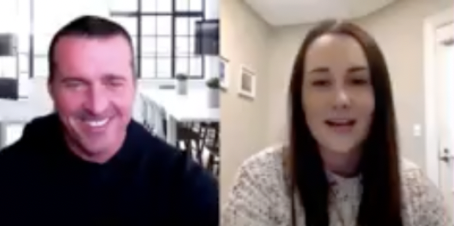 994 I had the opportunity to sit in a gym and listen. Today I'd give anything to go back." This made me sit up in my seat. Of course, I don't think I will be that guy; but then again, no one does. His words forced students to ask ourselves, "what if I am unintentionally setting myself up to be that guy?"
As Herren told his story I was captivated by his struggle with addiction and I felt the frustration that I imagine everyone close to him did as well. Hearing about someone struggle with their addiction from an outsider's perspective makes it easy to pinpoint where he messed up, and just how powerful his addiction was. I felt disappointed each time he relapsed, and encouraged each time he went to rehab. One of his most powerful anecdotes was when a rehab advisor told him to play dead for his family because he did not deserve them. It is hard to imagine the feeling of discouragement he must have felt in that moment, and I was shocked that the advisor would suggest it. The story opened my eyes to the harm addiction can have on personal relationships and the true grimness of some rehabilitation centers.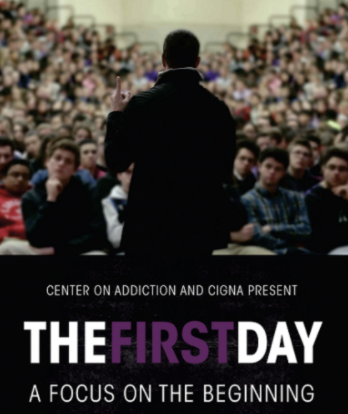 His closing statement was about the "why." He talked about what he would do if he found one of his own children drinking or doing drugs. He said he would hug them, and ask, "can you tell me why?" He said that "we all have a why," but "most are afraid to ask it." This line made me think about my own life or my friends. In high school, I think the biggest motivator to try drinking is simply curiosity, which is why these talks are typically ineffective. A lecture about what is considered binge drinking

does not remove the temptation to try it out. Herren, however, represents the danger in curiosity first hand. His own struggle began because he tried some cocaine in his dorm in college. Later, in 1999, his childhood friend offered him oxycontin and his curiosity got the best of him again. He had no idea what he was taking, but he took it anyway. Being able to see where his curiosity took him is what makes his speech so effective in steering kids away from drugs and alcohol.

In his talks, Herren places an emphasis on day 1, rather than rock bottom. When he was asked how to avoid teens falling victim to the addiction, he said to "talk about why it's beginning rather than try to identify the tail-end of the situation." Today, I understand why my friends have continued to talk about Chris Herren for the last four years. The day that we listen to his speech can be our day 1 if we want it to be: our day 1 of living a substance-free life.