The World Didn't Have To Wait "For Evermore"
Taylor Swift releases her 9th studio album, just months after her 8th
"To try and put it more poetically, it feels like we were standing on the edge of the folklorian woods and had a choice: to turn and go back or to travel further into the forest of this music," Taylor Swift said in her 9th album's prologue.
The 10-time Grammy award winner's 8th studio album, folklore, was unlike anything she had ever done before. It was released in July of 2020, coming less than a year after her 7th album, Lover. It shocked fans and critics alike, shining a new light on Swift's songwriting skills. folklore was not based solely on Swift's life, but the lives of other people, too, both real and imaginary.
The album broke record after record, and provided solace to Swift fans all over the world. She always has something new up her sleeve, but let's just say nobody expected her to drop another album for a while. Well, we were wrong.
Swift announced folklore's sister record, evermore, only hours before its release, just like last time. Swift had continued to write songs with the help of some friends, new and old, even after folklore was released. It was a surprise Swifties could not have imagined.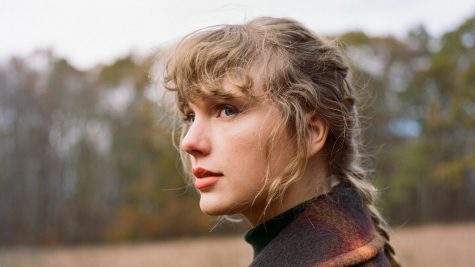 Having adjusted to folklore's unique, perhaps un-Swiftlike sound, I sat down to listen to evermore at midnight on December 11th, my mind more open, and very excited. I could not wait to see if evermore would be as well done as its sister record.
The album opens with "willow," an upbeat track that sounds like casting a spell. A Swift track one had never been my favorite on an album until evermore. As soon as I heard the pleasing production coupled with strong lyrics and Swift's calming voice, I knew "willow" was a special song. Swift sings about the process of falling in love and eventually calling someone "yours." The song presents visuals that evoke a feeling in the listener. "Life was a willow and it bent right to your wind," Swift sings. "willow" includes one of my favorite lyrics to date ("I come back stronger than a 90's trend") and is my second favorite Swift song of all time, after Speak Now's "Enchanted."
Track two, "champagne problems" has possibly my favorite Taylor Swift bridge of all time, and is my favorite on evermore after "willow." The lyricism in this song is out of this world, and a mellow production adds to the effect beautifully. Swift sings from the perspective of a person who rejected a proposal and seems to have a history of mental illness. "One for the money, two for the show, I never was ready, so I watch you go, sometimes you just don't know the answer till someone's on their knees and asks you," she sings. The narrator reminds their ex-lover at the end of the song that they won't remember all of their champagne problems when they find someone who will stay with them forever.
The intro to track three, "gold rush" sounds so magical, making the song enticing right away. This is producer Jack Antonoff's favorite song on evermore. The narrator seems to be in love with someone everyone else wants. They find themselves lost in a fantasy in which they wind up with the person they are in love with, eventually deciding the daydream isn't worth it. "I don't like that anyone would die to feel your touch, everybody wants you, everybody wonders what it would be like to love you," Swift sings.
Track four, "''tis the damn season" follows suit. This song is written from the perspective of Dorothea, a girl who left home to chase Hollywood dreams. She is also referenced in a track later on. Dorothea returns to her hometown for the holidays and rekindles an old flame. The song is so catchy, and as usual, Swift's lyrics are very much up to par. "We could call it even, you could call me 'babe' for the weekend," Swift says. "''tis the damn season" is in my top five on the album.
Swift sticks with track five being the most emotional track on her albums with "tolerate it." The song draws inspiration from a book. The narrator discusses a specific type of hurt: being tolerated rather than celebrated in a relationship. The narrator disregards their partner's flaws and does everything they can to make them happy, heeding no change. "You assume I'm fine, but what would you do if I break free and leave us in ruins? Took this dagger in me and removed it?" It is implied at the end of the song, however, that the narrator doesn't go through with this and stays with their partner, despite being simply tolerated. The lyrics in this song are heart-wrenching, and coupled with a beautiful production, "tolerate it" is one of Swift's most sad songs to date.
"no body, no crime" features the girl group HAIM, and is one of the most creative songs I have ever heard. Swift wrote this one by herself, and drew inspiration from true crime shows and podcasts. It only took her nine albums to start singing about murdering a man. The song follows Este, a friend of the narrator's, who suspects that her husband is cheating on her and later goes missing. The narrator observes that Este's husband has some brand new tires on his truck, and that "his mistress moved in." As you can probably guess, the narrator…murders him. "She thinks I did it, but she just can't prove it," the narrator says sneakily. HAIM is a nice edition to the song, however I wish they were given more of a part rather than just being in the background. The lyrics are clever and the production reminds me of a country folk song. Swift even brings back her country accent. A solid song overall.
Track seven, "happiness," features some of Swift's best lyrics to date. She sings from the perspective of someone who has just gone through a nasty breakup. The song is reflective and heart-wrenching. "I haven't met the new me yet," Swift admits. Although "happiness" joins "champagne problems" as one of the best lyrical songs on evermore, I do have to be in a certain mood to listen to it, as it is a slow and sometimes sleepy song.
Dorothea makes her return in "dorothea," of course. In Swift's mind, Dorothea attended the same school as Augustine, Betty, and James, the love triangle from folklore. "dorothea" is written from the perspective of the rekindled flame from "'tis the damn season." This song is lighthearted and catchy. The lyrics aren't mind blowing, but they fit the atmosphere of the song perfectly. "Hey Dorothea, do you ever stop and think about me?" Swift asks. Clearly this narrator is unaware of just how much Dorothea thinks about them.
When I first heard "coney island," I wasn't sure if I liked it or not, but the next day, it skyrocketed up my evermore ranking. The song features one of Swift's favorite bands, The National. Aaron Dessner, one of its members, is one of Swift's major collaborators on folklore and evermore. "coney island" has a dark sound, which, coupled with beautiful lyrics, makes for an incredible song. Swift and The National's lead singer, Matt Berninger, sing about their lost love. "I'm on a bench in Coney Island, wondering 'where did my baby go?"" Swift sings. "coney island" is one of my absolute favorite collaborations Swift has done. She and Berninger have amazing chemistry, so the song flows nicely and makes for an enjoyable listen.
Track ten, "ivy." always manages to put me in a good mood. This song follows a narrator who is cheating on her husband. Swift's voice is cheery and calming as she sings, "My house of stone, your ivy grows, and now I'm covered in you." The transitions from the verses and chorus to the banger of a bridge is flawless. The chorus of the song has to be my favorite part, I always find myself jamming to it.
"cowboy like me" comes next. Although this one is my least favorite on the album, it is still a good song. The storyline is so interesting, and the lyrics made me want to take out a dictionary. The song follows two cowboys who fall in love. "Forever is the sweetest con," Swift sings. Unfortunately, "cowboy like me" is a bit too sleepy sounding for my liking. I lose my focus about halfway through, despite its quality lyrics and intriguing storyline.
"long story short" is in my top three on the album. It always makes me happy and hypes me up before swim practice. "Long story short it was a bad time," Swift sings about a past relationship. I thought of 2020 when I heard this lyric. The tempo of the chorus makes for a song you can dance along to, and in the verses, Swift shares some of her words of wisdom. "If the shoe fits, walk in it everywhere you go," she tells her listeners. Swift ends the song with "long story short, I survived," a lyric that brings a smile to my face and gives me hope for a new year and bright future.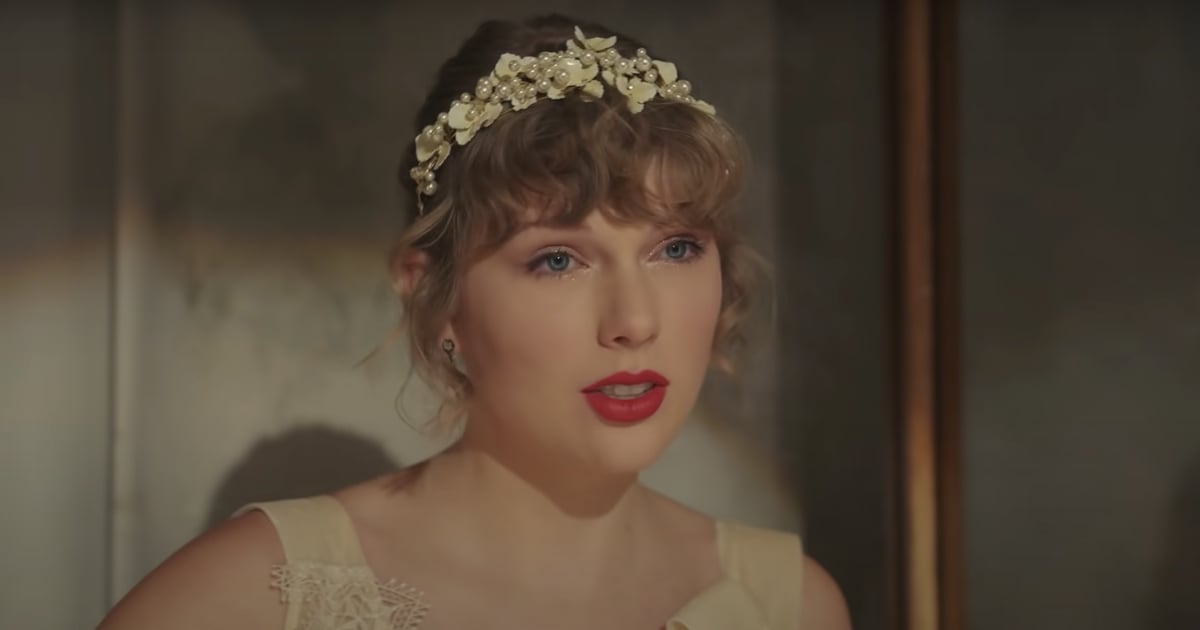 folklore's "epiphany" is about Swift's grandfather, and evermore's "marjorie" is about her grandmother, an opera singer named Marjorie Finlay. Swift sings about what it was like having her grandmother influencing her life, and admits that she has some regrets. "I should've asked you questions, I should've asked you how to be." The most amazing part of the song's production has to be the fact that Marjorie actually sings WITH Swift. You can hear her in the background, thanks to old records her mom found of her singing. This song's lyrics are top tier, as we all get to hear advice that Marjorie gave her granddaughter. "Never be so clever, you forget to be kind," Swift reminds us. I prefer "marjorie" over "epiphany," and it is one of my favorites, such a beautiful song.
"closure" is one of the most hated songs on evermore, but I love it. The production is interesting and slightly confusing, as you hear some sounds never seen before in a Swift song. Although there is sometimes a lot going on, "closure" is catchy, and though its lyrics aren't the strongest, the song is amazing. "Yes I got your letter, yes I'm doing better," Swift sings, "I know that it's over, I don't need your closure."
"evermore" features Bon Iver, who was also featured in folklore's "exile." I prefer "evermore" over "exile" because I can relate to it more heavily. The song gives me chills, and it is one of Swift's best songs to date in terms of lyrics. She sings from the perspective of someone coming out of an intense period of depression and is finally starting to see the light. My favorite lyric has to be "I was catching my breath, barefoot in the wildest winter, catching my death." It's just so beautiful. Bon Iver's feature adds some nice variety to the song, and I love its production. "I had a feeling so peculiar," Swift says at the end of the song, "this pain wouldn't be for evermore." "evermore" is the perfect way to end the standard version of the album.
The deluxe version of evermore includes two extra tracks, one of which is "right where you left me." This one is sort of like a country song. Swift brings back her country accent. The sad lyrics of this song are hidden underneath a cheerful production. Swift sings from the perspective of someone who got frozen right where her heart was broken. "You left me no choice but to stay here forever," she sings. "right where you left me" is a great song, and I'm so glad Swift added it to the album. The storyline is intriguing and Swift's vocals are enticing.
evermore's final track, "it's time to go," is my favorite of the two bonus tracks. When I heard it, I felt like Swift was giving me a hug. She shares some more words of wisdom with her listeners through singing about letting go. "You know when it's time to go," she tells us. The production of the song is simple, so the listener can focus on the lyrics, which are outstanding. The perfect way to end an incredible album. "Sometimes giving up is the strong thing, sometimes to run is the brave thing, sometimes walking out is the one thing that will find you the right thing."
folklore was an incredible album with unmatched success, however, I personally prefer evermore. Why? Well, for me evermore sounds like Swift is more comfortable with a new sound. evermore has more variety than folklore, and each song's production is different, so the whole album doesn't sound exactly the same throughout. Going deeper into the folklorian woods was a good call on Swift's part. evermore has moved folklore down one spot on my Swift album rankings.
With evermore, Swift brings back her beautiful bridges, unbeatable lyrics, and strong storytelling skills. She has the ability to transport her listeners to the worlds of so many people. evermore's collaborations blew my expectations out of the water, and the album has been on repeat since its release. Swift and her collaborators have created another amazing project.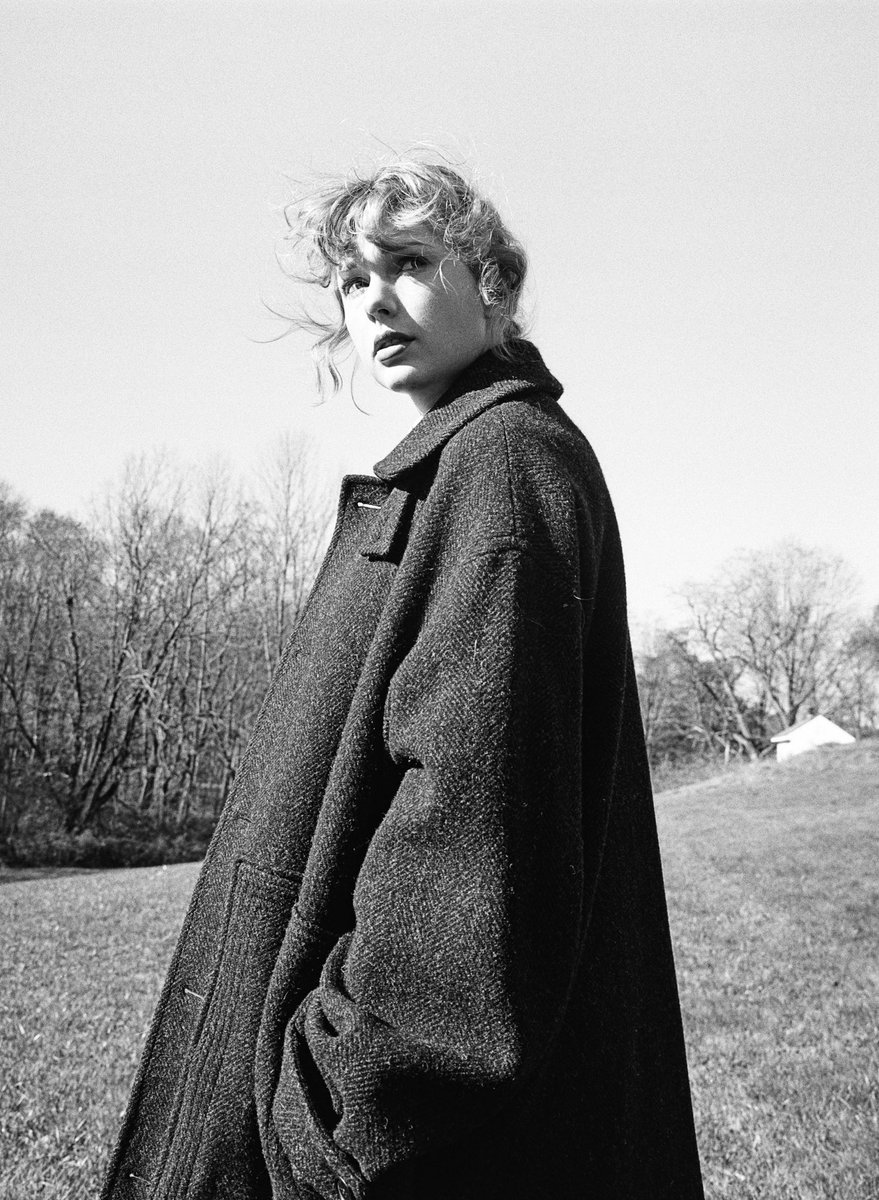 Swift deserves a lifelong rest, but I'm still so excited to see what she does next. Will evermore be the last alternative sounding album that she makes? Will she stay with this sound or go back to pop music?
See the thing is, no one knows what is to come with Taylor Swift.
But isn't that the exciting part?