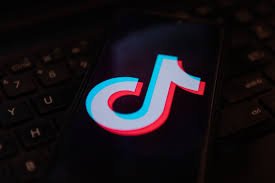 The Rise of TikTok: What is the Hype?
Why an updated version of an old app has caused international fervor
January 15, 2020
Amidst the jumble of social media apps that already crowd teenage minds with their tempting calls towards procrastination, a new player has recently joined the tug of war for our attention: TikTok.
The app, which is the product of the previous king-of-the-app-store, musical.ly, and its conjunction with a Beijing-based social networking service called Douyin, first rose to popularity last year. With over 500 million active users, TikTok reached the most downloaded app worldwide in early 2019, and has remained at the forefront of teen social media and screen time since.
"
TikTok is a place for creativity and expression"
— TikTok Website
TikTok, in simple terms, is a short-video sharing app that was created for teens and adults alike to share lip-sync, comedy, and talent videos. While often times different trends consume the app for days on end, a huge appeal of TikTok is its variety.
The app has created overnight stars, since all public accounts have the possibility of being pushed to the  "for you" page. Viral videos may get anywhere from a few hundred to millions of views, and it's incredibly common for the accounts that published the video to gain thousands of followers in a matter of hours. Some of these teenagers who rapidly rose to fame are much closer to us than we think.
Darien High School senior Tyler O'Brien has amassed a continuously growing 167K followers, after a comedic video of his went viral. Posting everything from funny "point-of-view" videos to responses to other posts, O'Brien now uses his platform to "spread positivity."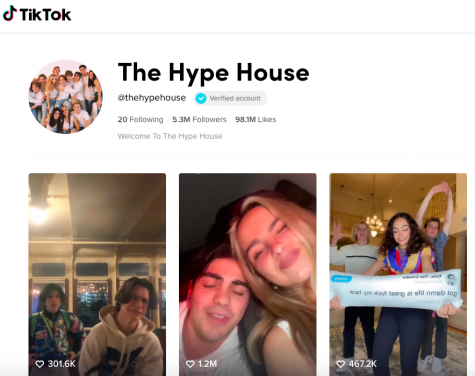 In other cases, TikTok has birthed a new generation of public influencers. Fifteen-year-old King School sophomore, Charli D'Amelio's TikTok profile boasts a jaw-dropping 18 Million followers. D'Amelio's dance videos have collected millions of likes and views, and she has even established sponsorship deals with certain companies, such as EOS lip balm.
Fairfield Ludlowe High School sophomore Mark Anastasio has also gained an impressive 4 Million followers. Anastasio, D'Amelio, and a few other local TikTokers have held meet and greets across Fairfield County, sometimes charging as much as $100 to meet and make a TikTok with them. Most popular TikTokers have begun making substantial amounts of money from their platforms between meet and greets, promotional deals, photoshoots, and television appearances.
A group of teenagers, who have began calling themselves the "Hype House," are a prime example of the rapid fame.  Including popular creators such as D'Amelio, Chase Hudson (@lilhuddy), Addison Easterling (@addisonre), and many more, these teens post content from a jaw-dropping mansion in Los Angeles daily and now have 5.3 Million followers on their joint account.
From all of this, one question jumps out: What is so interesting about a bunch of teenagers dancing, singing, or acting in front of a camera?
The answer, while there are many possibilities, lies predominantly in the fact that there is something for everyone on the app. Among the skits, the pretty-boys, the dancers, the tutorials, and the overall "relatable" content, teens feel connected through TikTok. Fanbases have formed like those of Hollywood's A-List celebrities, and TikTok users have begun to get to know eachother through something as simple as the comment section of a viral video.
As for the appeal of popularity, the app gives teens the opportunity to feel seen. It fulfills every young child's desire of easily accessible fame, and in today's day and age, teenagers strive to fit this "influencer" stereotype.
"
Having a lot of followers is a brutal blessing"
— Senior Tyler O'Brien
Naturally, worries for safety for teens and kids with public profiles have arisen. And yes, like on every social media app, there are those who chose to harass users. However, TikTok's monitoring system and "community guidelines" have proved to remove hateful comments and content rapidly.
"TikTok is a place for creativity and expression," the app's website states.
The app has actually demonstrated the construction a remarkably positive environment. Its videos have become a way for teens to express themselves and connect with others internationally who are experiencing the same things as them. When scrolling through the "for you page", one can find advocates for mental health awareness, adults who want to "encourage" the younger population, and teens telling stories of past difficulties and trauma. More often than not, and particularly compared to other social networking sites, the comment sections of these posts are no predominantly judgmental and belittling, but supportive and up-lifting.
For reasons that may remain eternally unknown to TikTok users, people have become comfortable sharing their personal stories and expressing themselves on the app, a concept unfamiliar to other apps such as Instagram, Facebook, and even TikTok's first version: Musical.ly.
TikTok has not become a platform for exclusively comedy and talent, but an environment to which teens can turn to form true connections to people of other generations, states, and countries with whom they can express themselves.