The Turkey Bowl Returns to Darien
This year's Turkey Bowl will be hosted in our very own field: The Darien High School Stadium.
Every Thanksgiving since 1994 Darien  and New Cannan have gone head to head in the annual Turkey Bowl. For the past seven years, it has been hosted at the Stamford high Boyle stadium, but is now returning to the Darien high stadium.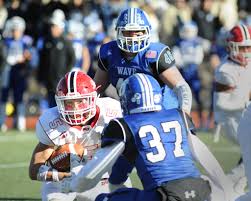 The Turkey Bowl has been a Thanksgiving tradition among Darien and New Canaan for many years. This game has turned into a large part of the ongoing rivalry between the neighboring communities and always brings a crowd excited to watch the game. This game, first originating in 1928, has always symbolize something more than just a football game to us at Darien as we see this as a great community event. Few realize it, but the game is coming back to where it began.  
The rivalry goes back to 1928, when Darien and New Cannan had their first clash at the Ox Ridge Hunt Club in Darien. That day led to a long rivalry that has become a center to both Darien and New Canaan culture. This long lasting rivalry has survived for decades and now this event historically returns to the place it began, Darien. This event is highly anticipated and many DHS students are thrilled with this news, this game brings today Wave superfans in a new and special way, especially since we can play at our own field. 
Not only does this change please BlueWave students and families, but also to the players.

Junior Lawson Reesor likes that the game is at Darien because "It's been awhile since its been in Darien" and he is excited about this new switch. He also believes as a player it "feels good to play at home with a big crowd".
This new change is going to make it fun for players who get to play within their community on their home field. 
While there is much anticipation for this game, many are worried for the parking. The small lot of DHS will be exceedinging its standards if it is required for large groups of people coming to the game. While this is true, a parking pass given out by set of tickets will be the key to this solution. Parking will also be available in nearby lots such as Middlesex Middle School and the Noroton Heights train station with shuttles running back and forth.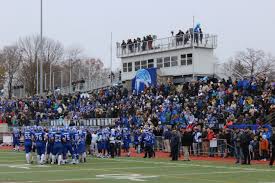 Pressures rise for this years game since last year we had a dramatic loss to New Canaan, but this year's team will persevere and hopefully win the game. Blue Wave Superfans, especially, are hoping for a win this year. Tickets will be on sale tomorrow, November 19th during the school day, so come equipped with your $10 and student ID. 
If you are unable to attend, make sure you watch the game from DAF media.