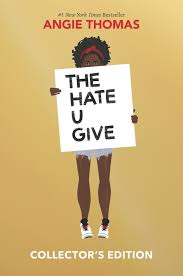 Tuesday, September 24: The Hate U Give by Angie Thomas
The Hate You Give has also been one of the most challenged books in America since its 2017 release. It ranked fourth on the American Library Association's Top Ten Most Challenged Books of 2018. The YA novel deals with prejudice as it presents itself in the 21st century, centered around an episode of police brutality. High school student Starr witnesses the fatal police shooting of her unarmed best friend, and struggles with keeping what she saw under wraps. The book is set in a delicate balance between Starr's poor neighborhood of Garden Heights and her wealthy high school, Williamson Prep. It is a novel of identity above all else, straddling race, economics, and gender to focus on the unique difficulties of one teen's experiences. Outrage was caused when the novel was banned by school officials in Katy, Texas, on the grounds of "inappropriate language" and the depiction of drug use.

A New York Times Best Seller and major motion picture, Angie Thomas's

The event presents a common theme among book bannings; controversial books are often challenged on trivial grounds by school officials who balk at confronting the true message. The book was eventually re-shelved in Katy, after high school student Ny'Shira Lundy procured a 4,000 signature petition. However, students are still required to present parental permission to check it out. Among many other locations across America, the novel was also challenged by police officers in South Carolina for "irresponsibly" tackling the issue of police brutality.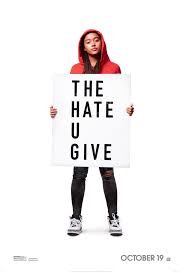 Visit the American Library Association for access to free resources, information on banned books, and a detailed history of censorship in America.