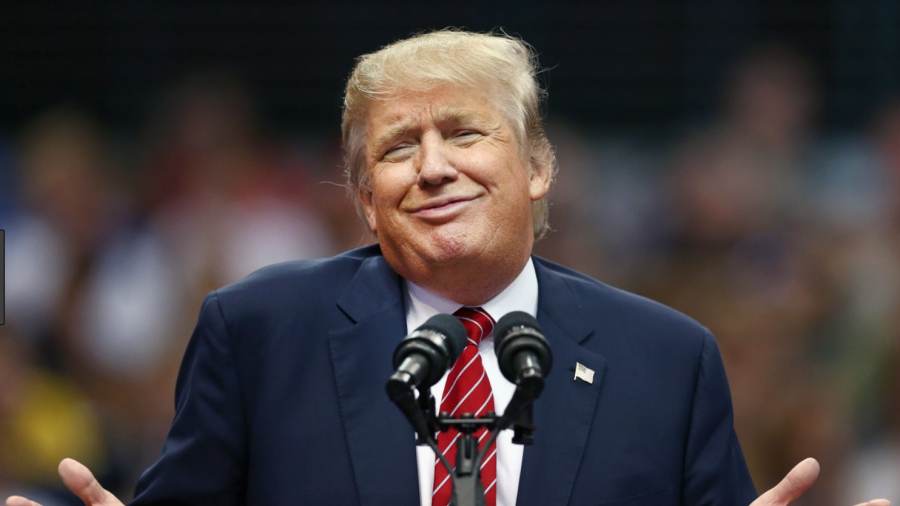 Satire: Summer Predictions 2019
How ridiculous will our reality be this summer? I explore this question on a scale from downright stupid, all the way to, our nation is a meme.
Throughout our 2018/2019 school year, there have been several political controversies and news events that seem like satire that are, unfortunately, real.
For example, just days ago on his Presidential visit to Ireland and Great Britain, President Donald Trump said in a press conference with Irish Taoiseach Leo Varadkar "I think it will all work out very well, and also for you with your wall, your border… I mean, we have a border situation in the United States, and you have one over here. But I hear it's going to work out very well here." Whether or not President Trump was truly suggesting a border wall on the border between the Republic of Ireland and Northern Ireland, his lack of ability to express his thoughts in a clear manner in deliberations once again created an uncomfortable environment. Varadkar had to interject and remind the President that Ireland had no plans on inserting a border wall between them and their neighbors to the North.  
It is happenings like this in our current world that have inspired me to write this satirical take on the events that could unfold this summer. In a time where so much of what we read and see on the news is nearly unbelievable, it may feel as if there is a small chance of one of these becoming just another reality to laugh at, be disgusted at, or both.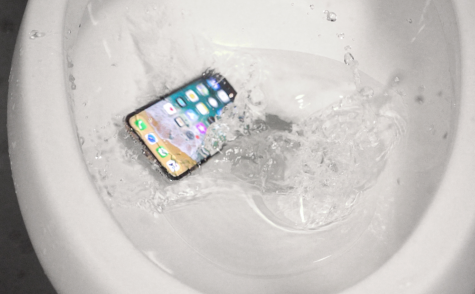 My first prediction is that President Trump will break an average of one phone a week this summer. With our President firing out tweets 24 hours a day, 7 days a week, 365 days a year, it is inevitable that he'll take a break from playing angry birds at three am to tweet. Trump will absolutely drop his phone in the toilet while slashing his fingers at 100 miles per hour on his phone raging at CNN. Another instance in which Presaident Trump will break his phone this summer will take place during one of his tanning sessions. He will forget to put his phone away walking into his tan (probably tweeting), and then the airbrush paint will destroy the phone.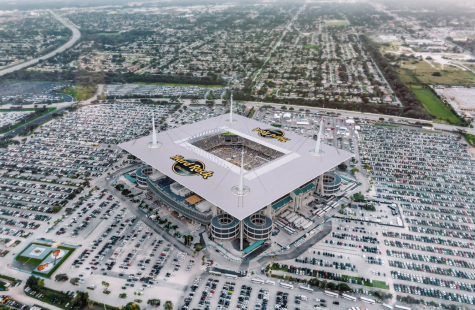 Is the Hard Rock Stadium going to host the first Democrat debate?My second prediction is that the Democrats will have to move their debate scheduled in Miami on June 26 to the Hard Rock Stadium, as it seems every living Democrat born in the United States over the age of 35 is seeking the Presidency. Tewnty four Democrats have already announced their candidacy, and this number will just continue to grow. While the Democrats have stated that their maximum number of debate participants is 20, a move to the Hard Rock could be inevitable when 100 more candidates announce this week.
My third prediction comes from the world of sport. I predict that Le'veon Bell, the New York Jets star-signing will miss the majority of the season, sustaining a back injury from trying to carry the entire franchise… through their summer training camp. The Jets will again be stranded in mediocrity, likely finishing the season with a record of (5-11), at the bottom of the AFC East. In the fall (I know this part isn't summer) Tom Brady and the Patriots will complete their slaughter of the Jets again on Thanksgiving Day, both teams wearing those god-awful color rush uniforms. I hate the Patriots, but this routing is just reality.
My fourth prediction is that Darien High School will keep Securly (sic.) active this summer. To be honest, I think this is the most likely to be true of all of my predictions (even though, again, this is a satire). To any student who sees Securly as invasive to their privacy, I would recommend remembering to log out of their Darienps account this summer on their cell-phones and laptops. The only hope here is that I imagine that administration will have better things to do this summer than to read students texts, but then again, most of what I've said here will be incorrect, so that might be, too.
My fifth and final prediction is that Alabama, whose lawmaking has already become a joke (keep in mind the current maximum sentence for sexual assault is less than that of performing an abortion), will continue in this trend. As Alabama Public Television banned an episode of Arthur in which two male characters got married, Alabama will ban the Democratic debates because of the participation of presidential candidate Pete Buttigieg. With all the dumb stuff Alabama has done, this would take the cake.
There you have it Darienites, Summer 2019 is sure to be just as ridiculous as the school year that led up to it. Let's just hope America isn't still the world's meme at the end of it.