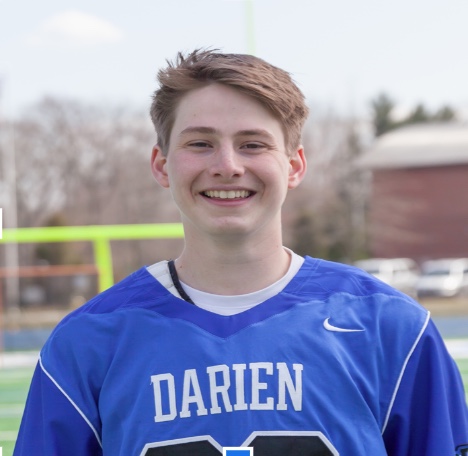 How a student athlete manages to balance life and sport on his shoulders
Sometimes it's the person you don't expect to affect your life who ends up being  the biggest influence on you. Ryan Darby is a senior at Darien High School. He is a lacrosse player, and the captain of  the basketball team. He is currently planning to go to Colby College in the fall.  "In life, I'd have to say my brother, Andrew, has been my biggest influence," Ryan explained.
Growing up, Andrew and Ryan Darby played sports together and were only one year apart in school. The competitive rivalry pushed Ryan to do better while knowing deep down that Andrew believed in him. When speaking to Andrew about this, he had this to say, "Ryan has made me better at sports because we grew up playing against each other." A talented athlete himself, Andrew is a starting lacrosse player in his freshman year at the University of Michigan.  When I ask him what he missed most about Ryan when he was away at school, Andrew said, "At school, I missed playing Xbox and getting to play sports with Ryan." The enjoyment of the game and playing with each other was clearly shared by both brothers.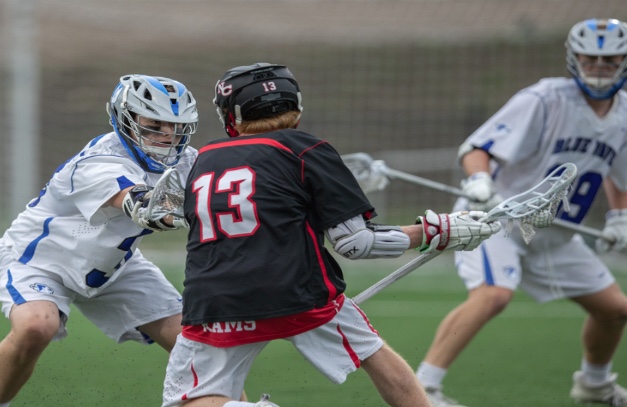 Following in the footsteps of his older brother, Ryan will be playing lax at the college level after an impressive four years at DHS. So I decide to sit down with him on a Thursday afternoon to ask him some questions.
Ryan, after 4 years of playing lacrosse at DHS, on a stellar team, what is it like knowing that you will be playing at Colby?
"I'm excited for the opportunity to play at Colby.  Coach Cosgrove has done great things with the team.  The guys seem really nice and I look forward to playing with them and under the direction of Coach Cosgrove."
What is it like balancing  lacrosse and academic work?
"It's not too bad. It's just managing your time and trying not get distracted by other things and to always be on top of it."
Looking back, if you could change one thing about your time in high school, what would it be?
"One thing that I could have done better, this year was with the basketball team, it felt like we could have pushed ourselves harder then we did."    
"

"Sometimes the people who have the biggest impact on you are right in front of you.  You just have to be willing to open your eyes and see it"."

— Ryan Darby
Are you going to try and improve any particular, aspect of your lifestyle in college?
"One thing that I'm trying to improve in college is how much I procrastinate.  It hasn't really affected my grades but I do know that college is going to be much harder and I want to get rid of that habit so it doesn't affect me down the line."
While Ryan sets high standards for himself, it is clear that people around him already hold him in high regard. Another person who shared some insights about Ryan was one of his closest friends and neighbor, Tommy Reilly.  Reilly had this to say: "I've known Ryan since I was in kindergarten. My favorite thing about Ryan is that he isn't afraid to be himself." Tommy attends a private school outside of DHS and has been a neighbor of Ryan's for most of his life. After hearing from Tommy Reilly, it is clear that Ryan has a great effect on people.  
So Ryan Darby has set the bar high to achieve great things.  Like his brother, no doubt he will succeed. What he told me after our interview was so important that I decided to end this article after hearing it: "Sometimes the people who have the biggest impact on you are right in front of you.  You just have to be willing to open your eyes and see it".