A girl with a vampire bite on her neck, an early 2000s-style getting-ready montage, and a shattered car window. These are just some of the images that Olivia Rodrigo sings about in her twelve new tracks on her sophomore album, GUTS, which dropped on September 8th. 
The long-awaited return of Olivia Rodrigo did not disappoint. The album gained over 60 million streams in twenty-four hours and received great reviews from fans and music critics alike. 
"Her excellent new GUTS is another instant classic, with her most ambitious, intimate, and messy songs yet," Rob Sheffield said in Rolling Stone magazine.
The album is a mix of pop rock songs, like "get him back!" and "all-american b***" and dramatic piano ballads like "the grudge" and "teenage dream." The songs document the various issues that come with growing out of your teenage years covering topics like break-ups, relationships, expectations, and mental health.  
The album starts off with "all-american b***" where Rodrigo shares her perspective of what is expected of a modern teenage American girl through lyrics that say: "I'm the eternal optimist. I don't get angry when I'm pissed" 
"I've always struggled with wanting to be this perfect American girl and the reality of not feeling like that all the time," Rodrigo said to The Guardian a week before the album's release. 
Rodrigo also covers almost every emotion one might feel after a break-up. Her song "get him back!" displays anger but she also deals with overthinking as seen in "the grudge" where she wrote a hard hitting line: "And I know, in my heart, hurt people hurt people. And we both drew blood, but, man, those cuts were never equal." She also covers the conflict that comes when getting back with an ex in "bad idea right?"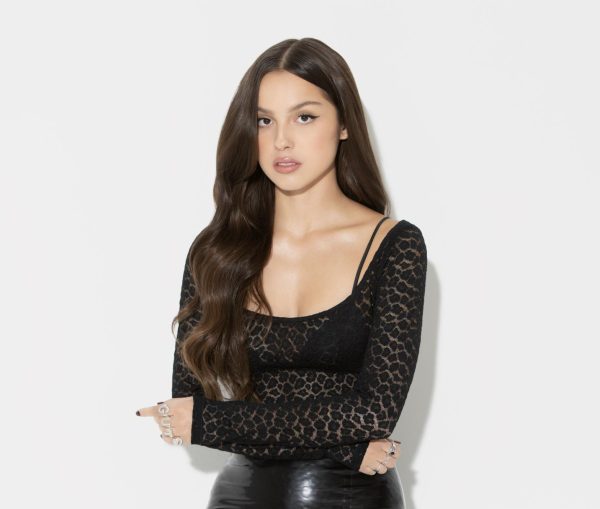 GUTS comes over two years after Rodrigo dropped "drivers license" which helped her gain massive success on social media. This was quickly followed by the outstanding album SOUR which left a lot of pressure for GUTS to live up to her past work.
"I grew up in this weird environment where everyone praised me for being talented for my age, and [the album is] about me facing this pressure of making a sophomore record while also facing this pressure of wondering if people would still think that I was cool even when I wasn't a 17-year-old girl writing songs anymore," Rodrigo said to Rolling Stone Magazine. 
SOUR began with the song "brutal" where Rodrigo writes: "I'm so sick of 17, where my f****** teenage dream?" GUTS appears to have a poetic callback to the start of Rodrigo's career with the last song on GUTS being called "teenage dream" in which the lyrics describe the fear that comes with growing up.
Darien High School students are a part of Rodrigo's primary audience as teenagers finding their place in the world. Many DHS students remember Rodrigo from her childhood acting days and her past is part of the reason many are still closely following her through her music career. 
"I remember watching her for the first time in Bizaardvark on Disney Channel." Kiara Luciano '24 said. "I think she's pretty versatile in her acting and her music and I think it's something we can all admire because she is only 19 and she could be any one of us and she made it big." 
So far the reviews of the new album are mixed among DHS students as people are acquainting themselves with Rodrigo's new sound, topics, and lyricism.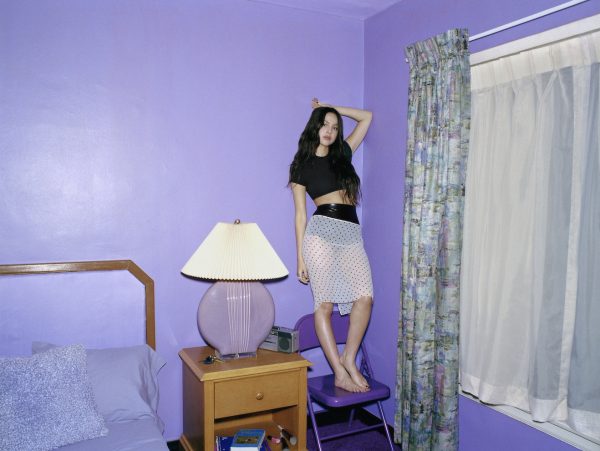 "I like SOUR better because I think it is more musically inclined." Lulu Deluca '27 said. "GUTS is kind of a lot of just yelling."
"Right now I like SOUR better because I know all the songs by heart but I feel like GUTS will get better the more I listen to it." Lindy Mueller '25 said. "Her first album was literally just based off of one boy but this one is her talking about herself."
The improved lyricism, production, and sound in GUTS is more than Rodrigo just growing musically. GUTS signifies Rodrigo moving into a new phase of her life as an adult and her music is growing too. The album's overall success is a promise for a bright future for Rodrigo, and her fanbase seems to be adjusting along with her. 
"This album encapsulates growing up and figuring yourself out in the world, and the awkwardness of that," Rodrigo said. "I feel myself growing leaps and bounds."