How many times a week do you go to the cafeteria and buy one of those delicious, gooey chocolate chip cookies? Imagine that number times 36 (the number of weeks in the school year); that number would be the number of times you buy a chocolate chip cookie in the school year if you buy one per week. Now multiply that number by $2.50, and you have the amount of money you spend on chocolate chip cookies alone throughout the year. Most kids at DHS are utterly blind to the prices of the snacks and lunches in the cafeteria and have never stopped to consider how much they're spending.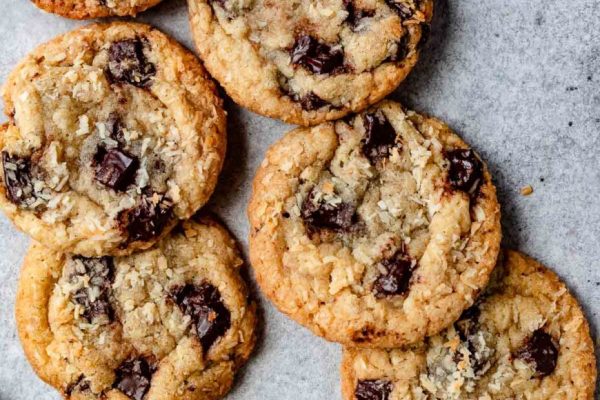 As people step into the cafeteria, no one stops to look at the prices or even considers the fact that they're spending so much money on school lunches every day. In this article, I'll be taking an average meal that a high school student would buy each day, and discover the amount of money a student spends during the entire school year. 
Most people usually buy a basket of chicken nuggets and fries every day. Sometimes, they throw in a cookie. According to senior Alexa Zaino, "I love buying lunch from the caf. I always get fries and a cookie." This is most likely a common feeling among DHS students.
But have you ever taken the time to consider just how much this delicious basket of chicken and fries is costing you? 
According to MySchoolBucks, one basket of fries costs $2.00 while one basket of chicken nuggets costs $3.00, but when you buy a combined basket of chicken and fries it's $4.50. Most students I talked to opted for the combined basket. If you buy one of these baskets every school day, you spend around $22 a week, and about $810 throughout the school year. Now throw in a cookie every day, and you're looking at having spent $1,440 per school year in the cafeteria. From freshman to senior year following this same lunch order, you will have spent roughly $5,600. This is an absurd amount of money for the same lunch you could pack in a brown paper bag and bring to school yourself.
"
"Our high school sales average around $5,000 per day".
— Mrs. Bendish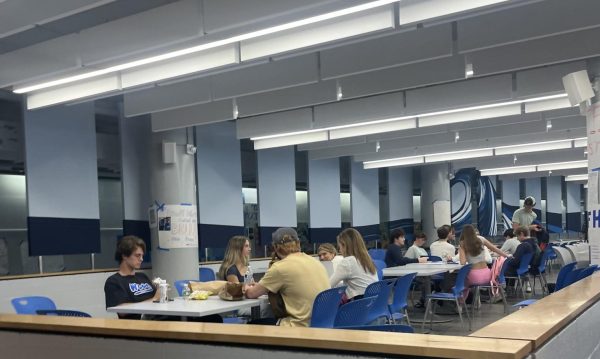 I reached out to Ms. Meghan Bendish, the Director of Dining Services, to ask just how much the cafeteria takes in every day. "Our high school sales average around $5,000 per day," Bendish said. While this number includes students, staff, and working Board of Ed and Town Hall members, the average daily sales is shocking.
According to Michigan State University, the average amount of money spent each day for an elementary school in Boise, Idaho was about $1 per student each day. This is much less than the average amount spent per student at DHS, which is around $5.
This was a really interesting research topic, as I was not aware of the amount of profit the cafeteria makes every day, and neither were many DHS students. This gives new perspective on the daily cafeteria trip for a warm chocolate chip cookie after lunch. Maybe your parents were right, and there really is food at home.