Lasting Legacy: Jeff Brameier
Darien Boys Lacrosse Head Coach Jeff Brameier Celebrates His 40th Season at the Helm
A lot has changed in four decades at Darien High School, although one thing has remained constant. In 1984 the Darien High School Boys Lacrosse team was transitioning from a club team to a varsity sport. At the time a young Jeff Brameier, fresh off of coaching DHS football and swimming was pursuing the vacancy of the head baseball coach, yet he agreed to become the school's first varsity lacrosse coach.
Brameier, the DHS alum and former UConn baseball star knew very little about lacrosse in 1984, yet he took the team under his wings and after 39 seasons stands alone as the all-time winningest head coach in Connecticut High School Lacrosse history.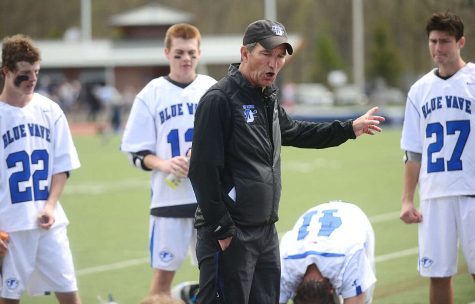 2023 marks Coach B's 40th season at the helm of Darien lacrosse, and after 19 FCIAC championships, 14 state titles and thousands of players later Coach B is the same old coach that began in '84.
Coach B initially started the program by getting a list of every DHS student that didn't have a spring sport and he asked them to join the team, this sort of recruiting process built the first varsity boys lacrosse team in DHS history. 
At the time the FCIAC was the lacrosse powerhouse it is today, Guy Whitten built a lacrosse powerhouse in Wilton and on the town border, Howard Benedict was building New Canaan into the gold standard of High School Lacrosse. So Darien were the new kids on the block in 1984. 
Despite going a staggering 2-11 during the inaugural season in '84, Coach Brameier didn't get discouraged and began to build his knowledge of the game while mentoring his players in the process. 1985 and 1986 saw the Wave improve to 6 win seasons but still had a long way to go before qualifying for FCIAC or State playoffs. "He really still is a student of the game even in his 40th year of coaching, we are so grateful to have such a great coach in him on the sidelines" Darien senior captain Jake Wilson said about his coach.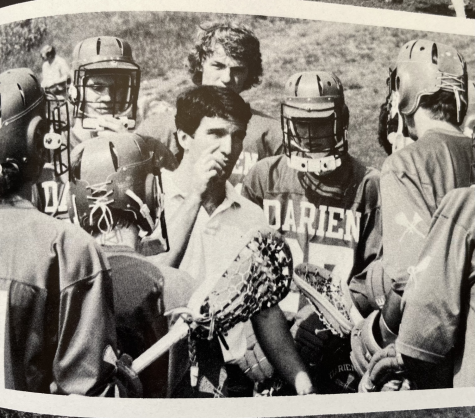 In 1987 the team took a turn qualifying for the CIAC state tournament for the first time in school history. Despite falling in the state quarterfinals this momunetumal season changed course for Wave Lacrosse forever. It started a 36 year streak of qualifying for the state tournament that is still active to this day and a 36 year streak of 12+ wins in every season to date. "His ability to just command a room is special. It's not like his voice is loud or scary or anything but when he talks people listen" Darien senior captain Cian LeVine said.
While the opponents on the schedule, players on the field and fans in the stands have changed over the years, Coach B's personality and connections with his players never changed. "Just his influence as a coach on young players, older players. He really leaves a positive message with every player" Darien junior captain Brady Pokorny said about Coach B. "He is such a good players coach, he builds connections with his players, you can tell he cares about all of us and he has our best interest at heart and that's why we all have our full trust and faith in him" Darien senior captain Mac McGahren added.
While 2023 might be Coach B's hardest schedule, he is ready for the competition and looks for a memorable 40th season as the Darien Head Coach.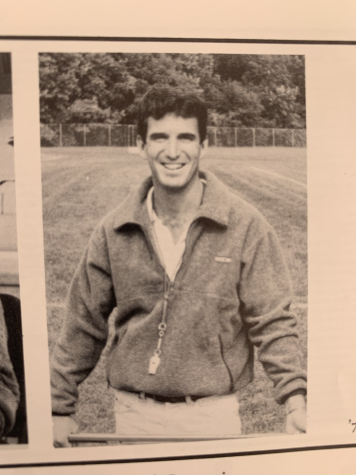 Coach B entered 2023 with 650 career wins which is good enough to rank him as the 6th all-time winningest high school lacrosse coach in the history of the game.
Anf after 650+ career wins, 19 FCIAC championships and 14 state championships, Head Coach Jeff Brameier has built a new standard of lacrosse in the Nutmeg State. As the years change, season numbers increase, Coach B remains the Godfather of Darien High School Lacrosse.
Leave a Comment
About the Contributor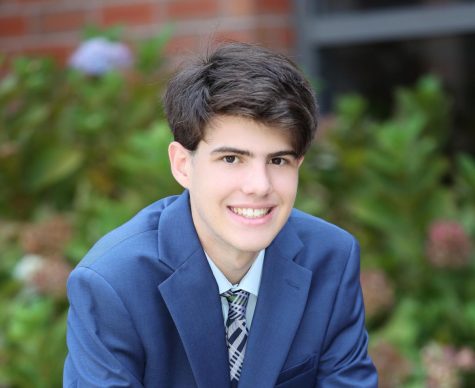 Braden Schenck, Sports Editor
Braden is a senior at Darien High School entering his first full year writing for Neirad. Braden can be found at the athletic facilities on the DHS campus...