2023 Spring Sports Preview: Darien Boys and Girls Lacrosse
The Darien Boys and Girls Lacrosse teams will return to action this spring. Both look to be contenders for the FCIAC and State and here's the Blue Wave Lacrosse Preview for 2023.
Boys Lacrosse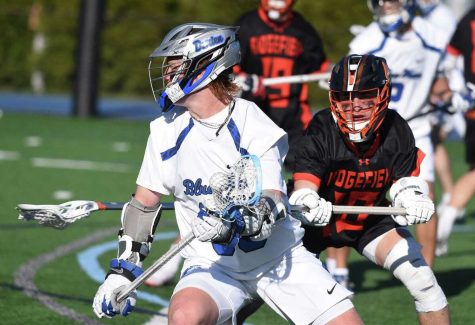 History will be made on April 1st when the Darien Blue Wave Boys Lacrosse team kicks off its 2023 season. For Head Coach Jeff Brameier it will be 40 seasons at the helm of Darien Lacrosse. "Coach B's has an overall great influence on his players he really leaves a positive message with every player, it's easy to rally behind him" Darien junior captain Brady Pokorny said about his head coach. While the Boys will look to win in this milestone season for Coach B they will also look to avenge a loss to Staples in last year's state championship. An impressive 14-1 season a year ago saw the Wave cruise to an FCIAC title and to the CIAC Class L championship, however the clock struck midnight on its storybook season as the Wreckers would bury four goals early en route to a 12-3 upset of Darien.
The Wave lost some prominent players in FOGO Tighe Cummiskey, goaltender Cam Weibel and many attackers such as Matt Minicus (CT Player of the year), Finn Pokorny and Joe Cesare. Luckily the Wave returns the Notre Dame bound Brady Pokorny for his third year on the varsity squad. Pokorny will be joined by returning long stick middies Jake WIlson (Loyola – MD) and Mac McGahren (Bucknell). These dynamic players paired up with the sophomore standouts from last year of Briggs McGuckin, and Porter Barnett (Bucknell) will add the depth on offense. In between the pipes, junior Carter Hagan (Loyola – MD)  will start for his first year in net. After backing up Cam Weibel a year ago, the Loyola bound junior will finally get his shot to start for the Blue and White. "We have a younger team than past years but some valuable leadership coming back this year" Darien senior captain Jake Wilson talked on Darien's youth.
The Wave has the talent in this 2023 season but with the new FCIAC division realignment the Wave will only play eight FCIAC games, five out of the eight being the power houses in the FCIAC in New Canaan, WIlton, Ridgefield, Staples and Greenwich. So no more will Darien have to play Brien McMahon and Norwalk and Westhill on a yearly basis. This creates new opportunities for Darien to schedule out of conference and out of league competition. And 2023 could very easily be the hardest schedule that Coach B has scheduled in his 40 seasons. "We have a tough slate this year but we are trying to get as many national wins as possible, people are doubting us in the polls so we are on a mission to prove them wrong" said Mac McGahren a Darien Lacrosse senior captain.
April 1st the team opens at Fairfield University's Rafferty Stadium for a showdown with the #24 Jesuits of Fairfield Prep. Prep has met Darien in each of the last two state semifinals. Followed by game two under the lights of the DHS Stadium, a clash with the number one team in the nation, the Brunswick Bruins. Brunswick has never lost to Darien and these two always meet in a great game. And the schedule doesn't get any easier, game three on the road at the New York state runner-ups #10 Manhasset, game 5 against the New York Catholic League champions #9 Chaminade. Game six a rematch with Staples. Game eight at South Huntington Beach for a meeting with the #5 St. Anthony's Friars, who Darien had to score five goals in two minutes to beat a year ago.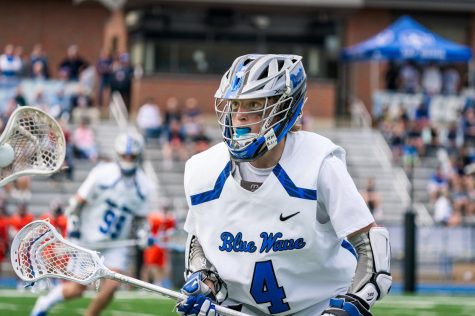 And we are just getting started as that is only half the game. Game nine against Yorktown which Darien beat in overtime last year. Game ten against New Canaan, game eleven against state champion Wilton. Game twelve the first ever meeting between Darien and Mamaroneck New York. Game fourteen a trip to Chatham, New Jersey for a game against Chatham High School and finally game sixteen against Greenwich High School. Wow that was a handful. It's going to be a long and highly competitive season for the Darien boys lacrosse team in 2023. "Darien Lacrosse is a program that are very sought after in the lacrosse community and expectations are no different this year, our goal is to end the season in a pile" Darien senior goalie and captain Cian LeVine mentioned. While the team may seen new faces and new opponents in 2023, the goal for Darien Boys Lacrosse remains the same.
Girls Lacrosse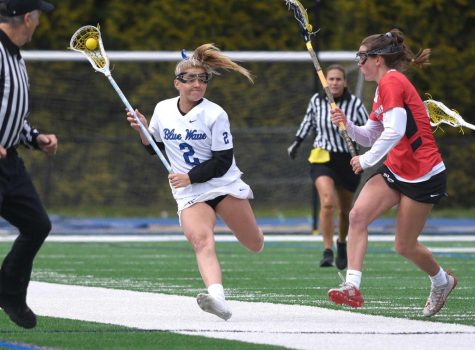 Similar to the DHS Boys Lacrosse team, the girls are stacked with talent and are also taking advantage of the new FCIAC division realignment. "We came up short last year and our main goal this year is to win the FCIAC and win the state, and those goals are driving all our talent right now" Senior attack and captain Chloe Humphrey said.
The girls have 19 college lacrosse commits, to put that into perspective, there are 22 juniors and seniors on the roster who are eligible to commit to play in college. All-state players Kaci Benoit (Syracuse), Chloe Humprhey (North Carolina) and Ryan Hapgood (Dartmouth) return to command the Darien offense. Humphrey was just recently named the number one high school senior in the country by Inside Lacrosse. "We have a really talented group this year, a lot of us have played together for a while so that helps with the on-field chemistry" Darien senior captain Kaci Benoit said.
The girls also return draw specialists in Sadie Stafford (Duke) and Kate Demark (Virginia). While Darien's biggest hit will be losing four year starter Shea Dolce to the Boston College Eagles. Darien has two goaltenders looking to fill the big shoes. Junior Hope Shoudel (Duke) was the backup to Dolce last year and has some experience playing in the big games. Hope is verbally committed to Duke and provides a great stick in the cage. Last years' JV starter Elizabeth Gonnella (Princeton) will also factor into the mix. A product of the CT Grizzlies travel team and verbal commit to Princeton might platoon time with Shoudel.
The girls will open its slate on April 1st on Long Island with a matchup with the #10 Manhasset Indians. Darien also added newcomers Sacred Heart of Greenwich, #23 Summit (NJ), Garden City (was canceled in 2021), the #2 team in the nation the St. Paul School for Girls (MD), #12 Ward Melville (NY) and Massapequa (NY) to the schedule. These matchups in combination with FCIAC rivals Wilton and New Canaan will make up the schedule for the Darien girls lacrosse team. Lisa Lindley will once again be back at the helm for the DHS girls lacrosse team in 2023. Darien enters the 2023 slate as the number 1 ranked High School girls lacrosse team in the country by the USA Lacrosse Magazine. "With the high ranking there is a lot of competition and we know we have a target on our back, but we are excited to step up to the challenge and see what we can do" Darien senior captain Ryan Hapgood said about the national rankings.
There is going to be some fierce competition out on the DHS Stadium Field this spring and the Darien Girls Lacrosse team will begin their mission to return on top.
Leave a Comment
About the Contributor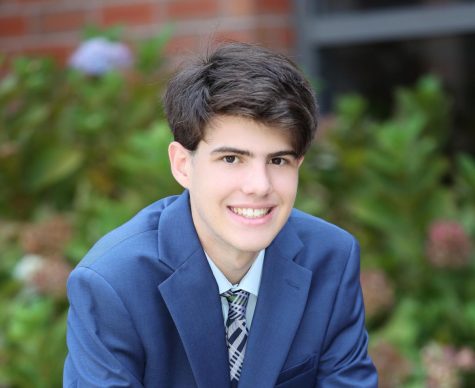 Braden Schenck, Sports Editor
Braden is a senior at Darien High School entering his first full year writing for Neirad. Braden can be found at the athletic facilities on the DHS campus...