Top Streaming Services at DHS and Their Trending Shows
What to watch and where to watch it
The Neirad team recently surveyed Darien High School students (and teachers), collecting responses on their favorite streaming platforms for film and television. In order of increasing popularity, here is a look into the prices and trending shows for some insight into the most popular streaming services:
7. To start off strong, a method of watching shows without a streaming service: several students noted that they preferred to use third-party domains, or in other words, illegal websites to watch bootleg movies and TV shows. Pretty much any TV show or film can be accessed from a third-party site, and this method is "free." Still, there's a cost for using illegal movie websites: downloading computer viruses, risking fines, and getting into legal trouble are ultimately the risks that you'll be taking.
6. Another popular response was Youtube, which is good for watching content made by anyone, TV shows, films, and other video-based content. Its popularity likely stems from the fact that it's free, however, you can subscribe to Youtube TV, which offers live streaming of sports, news, and various TV shows (The Simpsons, Brooklyn Nine-Nine, Law and Order: Special Victims Unit, Criminal Minds, etc). Youtube TV costs a whopping $72.99/month, however, the subscription includes 100+ cable and local channels, cloud DVR storage, and a decent array of shows and movies.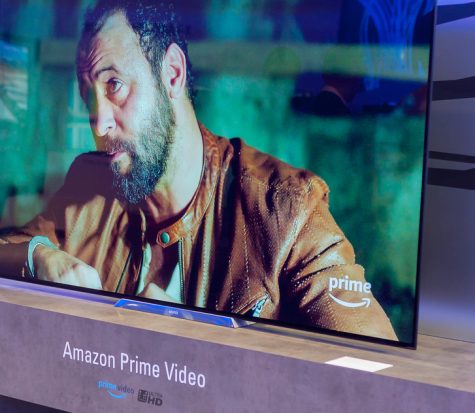 5. Amazon Prime Video came in fifth for the most popular/favorite streaming services. Prime Video is different from other streaming services in that it comes with an Amazon Prime membership, which is $14.99/month, or $8.99/month for a standalone subscription. You may know The Marvelous Mrs. Maisel, The Summer I Turned Pretty, Daisy Jones & the Six, or Jack Ryan from Prime Video. In addition, Amazon Prime is great for buying or renting movies and tv shows that are unavailable with a standard subscription.
4. HBO Max tied with Disney+ with 15% of students liking the fairly new streaming service. Starting at $10/month, this HBO Max is especially popular for shows such as Euphoria and Game of Thrones, as well as Chernobyl, The White Lotus, and The Last of Us. There are some great movie picks as well: blockbuster films such as The Batman, Don't Worry Darling, Ocean's 8, Elvis, A Star is Born, Crazy Rich Asians, and more can be enjoyed from home.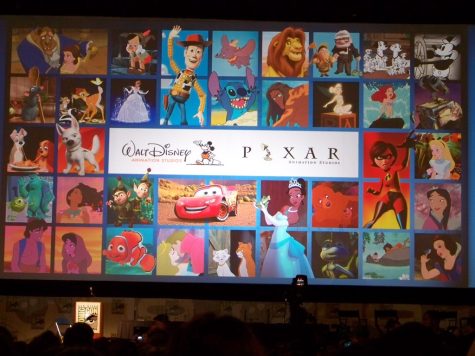 3. Disney+ was also high on the list, with 15% of students choosing it as their favorite. With 161.8 million subscribers, Disney houses popular series such as The Mandalorian, High School Musical: the Musical: the Series, WandaVision, Glee, and Hannah Montana. Of course, it's a fan favorite for viewing Marvel movies, old Disney Channel shows, and Pixar films. Subscription costs range between $7.99-13.99/month, depending on different plans or bundles.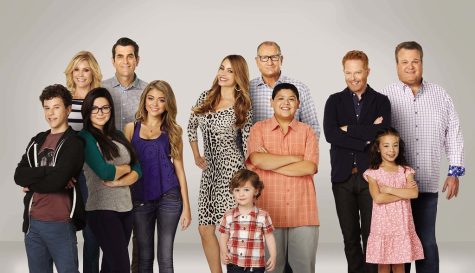 2. Hulu came in with a similar amount of responses as HBO and Disney. Offering live and on-demand content for $7.99/month, Hulu is popular for original content like The Handmaid's Tale, Little Fires Everywhere, and other favorites such as Grey's Anatomy, Modern Family, Teen Wolf, New Girl, and more.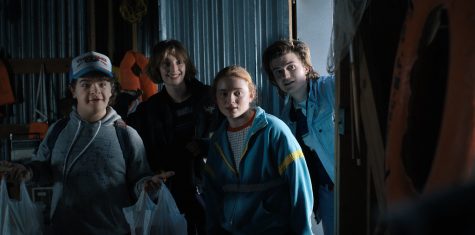 1. Perhaps unsurprisingly, Netflix took the overwhelming majority of student responses. Netflix is the most subscribed-to video streaming service, with 230.7 million subscribers as of 2023. The average cost for Netflix ranges between $10-20/month. There's no doubt as to why it's so popular–with series such as Stranger Things, Wednesday, Squid Game, Money Heist, Outer Banks, and so many others, Netflix is a go-to for popular shows amongst Darien teens and adults.
With this in mind, how many streaming services do you subscribe to—or actually use? Monthly subscriptions can add up, so be sure to take advantage of everything your streaming service has to offer.