Bradley Stevens: Selflessly Preparing To Serve Our Country
Senior Bradley Stevens will spend the next four years as a member of Penn State's Army Reserve Officers' Training Corps program
An avid NFL enthusiast, varsity athlete, and frequent volunteer, senior Bradley Stevens is an involved Darien High School student and member of the Darien community. In addition to his impressive list of accomplishments and activities, Stevens will be traveling down a unique, challenging, and selfless post-graduation path.
Starting in the fall, Stevens will be attending The Pennsylvania State University (Penn State), where he will be participating in their Army Reserve Officers' Training Corps (ROTC) program. In addition, he plans to major in international politics. 
Stevens has always had a personal interest in history, and, more specifically, the military. Those interests drove him towards wanting to pursue a career in the military and serve our country. Rather than attending a military academy for college, Stevens chose to participate in an ROTC program instead.
"I chose ROTC because it would allow me to combine experiences from some of the service academies like West Point with the experiences of a normal school, and I thought that would be beneficial to me because it would help me balance out my interest in the military while having the experiences most college students get," he said. 
During the college process, Penn State in particular stuck out to Stevens because of its location, campus size, and school spirit. The camaraderie of the Penn State ROTC program also was evident to him when he visited the school.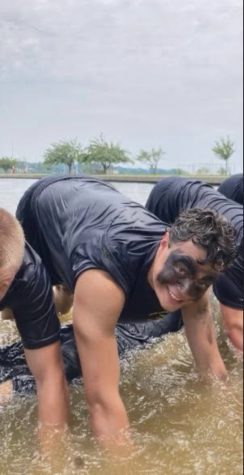 ROTC will require a lot of time and energy throughout college. Stevens will be participating in physical workouts three times a week to help him stay in shape and will be taking ROTC-specific classes in addition to more typical academic classes.
"At the end of semesters, they have these long assessments where they take us out on camping trips, but I have to do [things] that [demonstrate] what I learned during the semester," he said.
After college, Stevens will serve four years of active military duty followed by another four years of either active duty, Army Reserves, or National Guard. 
Stevens will also be able to connect his ROTC work to his international politics major.
"I feel like [an international politics major is] going to kind of help me learn a little bit about the complex world we live in after college, and I think that's kind of going to play into [ROTC] when I deploy," he said.
While ROTC and a regular college workload will be a lot to manage, Stevens feels that he is ready for the challenge. He has been successful academically, and looking back at his time in high school, he is most proud of his ability to handle adversity.
"Doing work for a lot of my hard classes definitely wasn't easy, but at the end of the day I was able to find a way to succeed in them, which got me where I am today. I feel like [what] I've learned in high school is going to translate well to college," he said.
Three of the classes at DHS that Stevens has most enjoyed are AP Environmental Science, AP United States History, and Physics: "I've enjoyed all three of the teachers [who teach those classes] and they've kind of made the whole learning experience more entertaining for me," he said.
The teachers Stevens has had in high school have been some of the most influential people in his life because they have provided him with the knowledge that he will carry with him to college. 
Stevens also views his parents as influential people in his life who have taught him how to be hardworking and organized so he can keep up with his schoolwork in high school, which are skills that he will also use in college.
Stevens' AP Environmental Science teacher, Ms. Shana McNamee, feels that Stevens will succeed in his future endeavors because of several strong qualities and skills that he possesses. "[Stevens] is a great student in class," she said. "He is a natural leader and has a great ability to learn new concepts quickly. [He] is a fantastic independent learner and his advanced skills will help him tremendously next year and beyond!"
At DHS and in the community as a whole, Stevens is involved in many extracurricular activities such as sports and volunteering. He is a member of the DHS varsity football and volleyball teams and volunteers for the Person-To-Person food pantry and Pacific House (a shelter for homeless men in Stamford) through his church, Saint Luke's Parish. 
"Bradley has been a consistent team member since he first started volunteering with us for the Pacific House outreach last fall," Mr. John Wall, the Saint Luke's Parish Pacific House coordinator said. "[Stevens] is very well spoken and is respectful of the guests that join us every month. It has always been a pleasure to have him on board."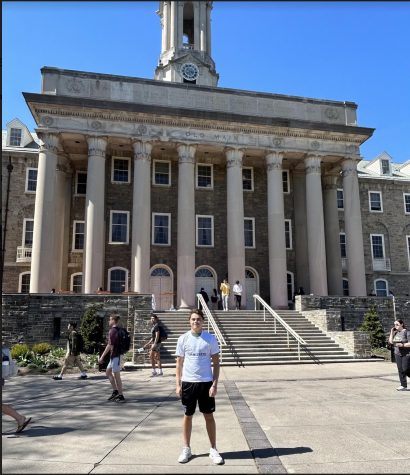 "Along with Pacific House and Person-To-Person, [Stevens] has worked at the Saint Luke's Vacation Bible School program, participated in service trips, preached, and has been a part of multiple different youth activities. I think that during the time I've known [him], he has really come into his own. He has found his people and become more confident in himself," Ms. Naomi Cunningham, the Saint Luke's Parish Youth Programs Director, said. 
Stevens' brother, sophomore Tucker Stevens, has also consistently seen Stevens' passion for all that he does throughout his life. "I have followed in his footsteps a lot in life. Ever since a young age, he has been motivated throughout academics, extracurriculars, and especially volunteer work. His help towards the community, especially through Saint Luke's Parish and Person-To-Person, has motivated me to be a better person," he commented. "Whenever he tries something new, he always goes at it with his best effort and pushes himself to get better at it. Whether it is studying for hours or dragging me out the door at seven in the morning on the first day of summer to work on his athleticism, he always is ready to go."
Outside of ROTC and the classroom, Stevens plans to "have a little fun, too" by getting involved in intramural sports and clubs at Penn State. In the chapter ahead, he is most looking forward to being in a new place and getting the chance to meet new people through ROTC, his classes, and his extracurricular activities.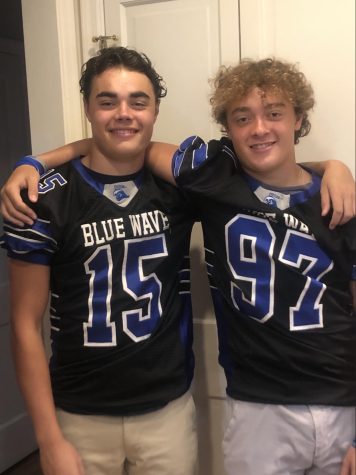 After completing the ROTC application process, Stevens has some advice for other students who might be interested in pursuing ROTC in college. He recommends studying hard for the SAT or ACT because test scores are an essential part of the application process. He also suggests practicing questions for the mandatory interview, which is done before submitting an ROTC application. Click here to access ROTC interview preparation resources.
Stevens' final piece of advice for potential ROTC participants is to visit schools and talk to ROTC recruiters. "It's important to do this because it's mainly demonstrated interest so the recruiter can recognize that you want to be there," he said.
It's safe to say that Stevens' academic abilities, community involvement, and work ethic will follow him to Penn State and his time in their ROTC program. His brother puts it best: "I think that [Stevens] will be another great addition to the ROTC program and will definitely continue to do well at getting up early and pushing himself and others far. I think he'll fit right in with the Penn State lifestyle!"
At just 18 years old, Stevens has selflessly and courageously committed to giving his time to the military. This choice is intentional and thoughtful and demonstrates maturity, self-awareness, and sacrifice. We will all benefit from Stevens' commitment to our country–something that deserves a multitude of recognition.
The United States of America will be extremely lucky to have Stevens serving on behalf of us all. Thank you future Cadet Stevens for your selfless commitment to serving our country.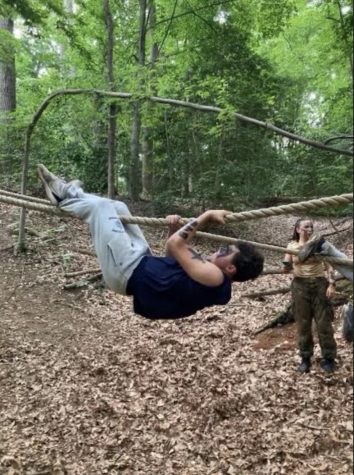 Leave a Comment
About the Contributor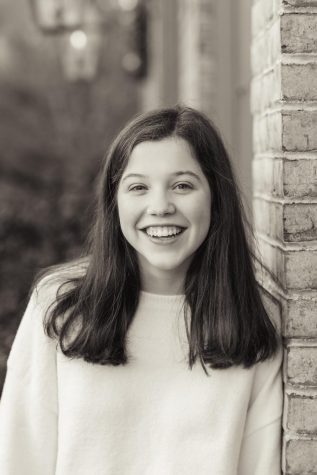 Charlotte Ward, Editor-In-Chief
Charlotte is a senior who started writing for Neirad as a freshman in the fall of 2019. She is also the Director of the National English Honor Society's...