The Great Return of SZA
SZA is back and better than ever with her second studio album "SOS"
After five years SZA has finally given the fans what we've been begging for: an album.
Fans (including myself) are ecstatic. Our girl is touring! She's got new merch! If you had told me in 2018 that my new favorite artist wouldn't come out with another album for four years, I would've been shocked.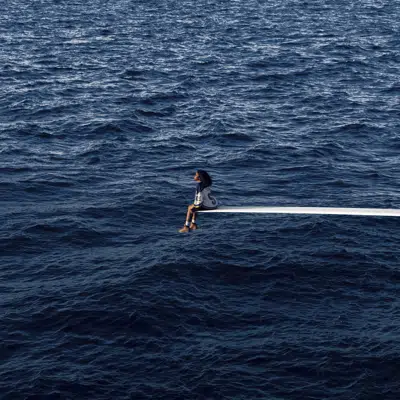 But it was definitely worth the wait.
SOS is the second studio album by SZA. It was released through Top Dawg Entertainment and RCA Records on December 9, 2022. The album features guest appearances from Don Toliver, Phoebe Bridgers, Travis Scott, and the late Ol' Dirty Bastard. To top it all off SZA gives us twenty-three tracks compared to the fourteen on Ctrl.
The SOS album cover shows SZA perched on the edge of a white diving board with the deep blue sea below her. It harks back to a famous 1997 photo of Princess Diana in a similar pose aboard a yacht during a trip in Portofino, Italy. "Originally I was supposed to be on top of a shipping barge, but in the references that I pulled for that, I pulled the Diana reference," SZA explained to Hot 97. "Because I just loved how isolated she felt, and that was what I wanted to convey the most".
It could have been the fact that she hadn't released an album in five years or because it is SZA, but SOS blew up overnight. The album amassed sixty-eight million streams on Spotify within twenty-four hours of it being out to the public. This reportedly broke the record for biggest single-day streams for an R&B album in the streamer's history with fifteen of the songs occupying the Spotify Daily Chart.
In February 2023, SZA remained #1 on the Billboard 200. A well-deserved achievement that had been a long time coming. Not only did SZA's album blow up on the charts, but it blew up all over social media. TikTok's to the sound of "Kill Bill" and "Shirt" were popping up all over the platform. Fans couldn't get enough of the lyrics "I might kill my ex," using creative ways such as makeup looks to have the lyrics come to life.
Fan art of the album cover and SZA have amassed thousands of likes and comment all praising the work and how amazing the album is. Everyone is in high confidence that SZA is a shoo-in for at least one Grammy. The talent and effort put into this album are something magical that has been turning heads in its direction since it came out.
Let's hear from some of our resident SZA fans, I asked juniors Gerrit Davidson and Laci Gentile some questions about their thoughts on the new album.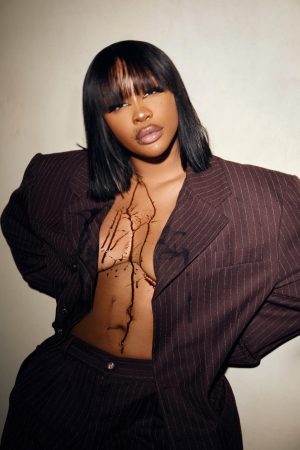 What was it like listening to the album (SOS) for the first time?
Gerrit: When I listened to the album for the first time, I was very surprised at how unique each song was, and how it was able to show how she changed since the CTRL Album
Laci: Listening to the album for the first time, I was so excited and joyful because I knew it was going to be an amazing album just by listening to her first song on the album, SOS. After listening to the whole album for the first time, I was just blown away by how good her vocals are, and I absolutely loved how all the songs are different.
Favorite Song on the album (SOS) and why?
Gerrit: My favorite song on the album is "Good Days" because of how it expresses the hope for good days in the future and ignoring the past.
Laci: This is a really hard question because I have so many favorite songs like "Notice Me," "Love Language," and "SOS" but my all-time favorite song on this album is "Far". This song is about her trying to find herself after a breakup with her former partner. I love how she uses her amazing vocals in this song, and you can tell she really pours all her emotion into it. My favorite part of this song is the beginning; she uses a voicemail which is similar to what she did throughout her previous album, Crtl.
How does the album affect you? Did it change your perspective on anything?
Gerrit: The album and SZA in general have really opened my eyes to what real music is to me, and I was able to use her album to find even more music that I love, with her different genres that she sang being able to introduce me to other songs of that genre. To me, I feel as if the album is able to be very versatile so that I will have something for every mood, and it makes me believe that not all music albums have to be just pop or just r&b.
Laci: The album definitely affected me in a positive way because all of SZA's songs are very relatable, especially to her audience going through things similar to her. Her album makes me feel more confident in myself and makes me feel less alone because I know that someone else is going through the same thing that I am going through, which makes me feel better about myself. This album changed my perspective on how I view myself as a teenage girl still learning to grow and love herself.
After five years, SZA is back and better than ever; her album SOS has dominated the charts since its release. The music speaks to millions of fans, both new and old.