Taylor Swift Releases Her Second Album…Again, 13 Years Later
The Singer Reclaims Fearless From Big Machine Records
Taylor Swift has given her fans no shortage of content in the past year and a half. One second we were celebrating the release of the music video for "The Man" right before COVID-19 shut the world down. The next, she surprised us with her eighth studio album, and then her ninth. Right before Valentine's Day, Swift announced that her first re-recorded album would be arriving on April 9th.
Swift began planning the re-releases of her first six albums as soon as Scott Borchetta sold her catalogue to Scooter Braun. She changed labels and is now able to own all of the albums she makes. She owns Lover, folklore, evermore, and now…the re-recorded version of her second studio album, 2008's Fearless. This time around, however, the album is called Fearless (Taylor's Version).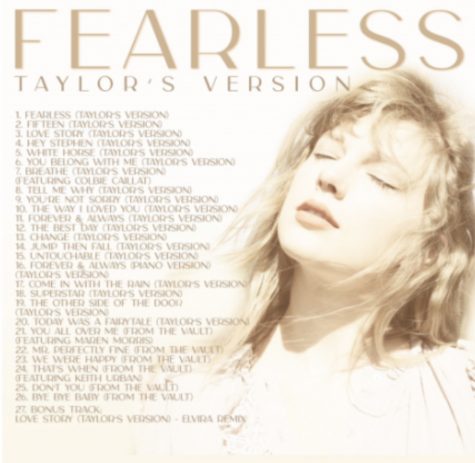 The purpose of re-recording her first six albums is to prevent her old label from profiting off of her catalogue, and to give her back control over music that she poured her heart and soul into. Swift hoped that with some extra bonuses included in the re-recordings, people would no longer revert to streaming the old versions of her music. She included a new version of "Today Was A Fairytale" (a song written for the movie Valentine's Day), a remix of her song "Love Story", and six never-before released songs (called "Songs From The Vault") on Fearless (Taylor's Version). Were those extra surprises enough to stop fans from streaming the original Fearless? Let's find out.
In total, Fearless (Taylor's Version) includes 27 songs, making for a listening time of about an hour and 46 minutes. Although that is extremely long (longer than Lorde's entire discography), if you can get through the album in a single sitting, it is quite the experience.
I had an extreme attachment to the original Fearless, and was worried I would be unable to let go of Swift's fake country accent and the familiar mannerisms that were present in her teenage self, but 31 year-old Swift proved me wrong. In order to steer fans away from the original, she needed to emulate the songs that had been previously released.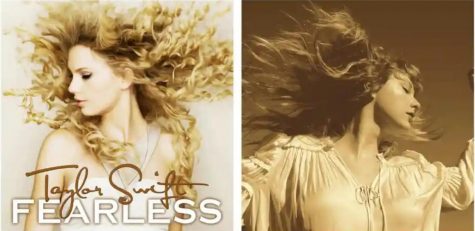 She did just that. Swift emulated the original versions of the songs on Fearless flawlessly. Other than removing a few words that she felt weren't needed in the new versions, and a slight change in bass key during the infamous guitar solo on the album's title track, the tracks sound no different than they did on the original Fearless. In fact, they sound better.
Swift obviously benefited from high-tech software, which was able to aid her in re-recording the original songs perfectly. Somehow, the production sounds so much more vivid – you can now hear everything more clearly, from a single strum to a background vocal. Everything, down to every instrument and word that comes out of Swift's mouth on Fearless (Taylor's Version), is perfect. That's probably thanks to the fact that she went line by line on every single song trying to see if or how she could improve on her version of the album. That is dedication.
Time has done its job and has made Swift's vocals so much clearer and more powerful. Notes she had to push for as an eighteen year-old are now a piece of cake for her. Songs such as "The Other Side Of The Door," "The Way I Loved You," and "Tell Me Why" sound so much less strained vocally, as Swift can now move through them with incredible ease. She is also much clearer with her words – it's easier to pick up lyrics with certainty rather than wondering if she says, for example, "my room" or "the room" in "You Belong With Me." The fan favorite giggle in "Hey Stephen" obviously is no longer coming from an eighteen year old girl, it's sharper, but Swift's signature now adult giggle is my favorite part of the song.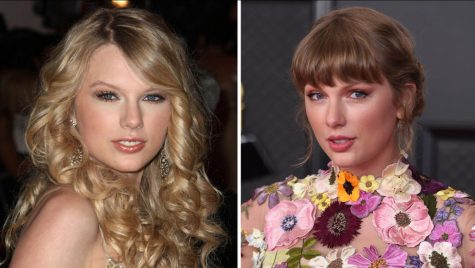 "Fifteen" and "Change" now have entirely different meanings than they did on the original Fearless. "Fifteen" is my favorite song on both versions of the album, but there was always something a bit strange about a girl who was only eighteen singing a song about what she didn't know at the age of fifteen. Now, the song makes so much more sense since it is sung by Swift at the age of 31. There is something emotional and beautiful about Swift getting the chance to reflect on 13 year-old songs with a new lense.
"Change" was initially written for her old record label (ew). Now, for Swift and her fans, the song is interpreted very differently. "Can you see it now?" Swift asks. "These walls that they put up to hold us back fell down…throw your hands up, cause we never gave in." "Change (Taylor's Version)" is now about Swift's fight to regain control of her masters…and Fearless (Taylor's Version) is the first step to getting back the other 5 albums she doesn't own. The new version of "Change" sounds so much more powerful, and is one of my favorites.
A lot of time has passed since Fearless was originally recorded, and Swift has moved on from a lot of the things she wrote the album's songs about. This is a good and slightly bad thing. In "Forever & Always (Taylor's Version)," Swift no longer sounds like she wants to shove her exe's head in a toilet, and that anger was one of the best parts of the original version of the song. It's hard not to miss the anger in her voice on the new version, but you get used to it.
On the positive side, re-recording Fearless was a bit of a time capsule for Swift – knowing where she is now has changed her outlook on the songs she wrote at the age of eighteen. "You Belong With Me" and "Love Story" were the songs that really catapulted her career, so I imagine re-recording those two were extremely emotional for her.
In terms of the extra songs, they're also amazing. The remix of "Love Story (Taylor's Version)" was extremely well done, and including "Today Was A Fairytale (Taylor's Version)" was a very smart way of killing two birds with one stone, as Swift now owns one of the singles she wrote so many years ago.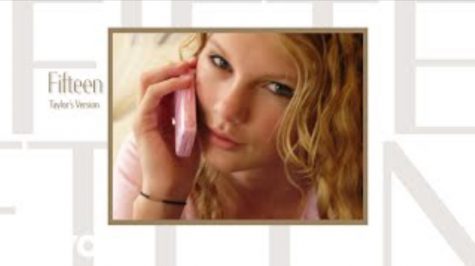 The "Songs From The Vault" are a wonderful addition to the album. Swift said it hurt her to leave those songs off the original Fearless, so getting to release them for the first time was emotional for her and her fans alike. One song features Maren Morris, and another features Kieth Urban. Produced by her current producers, the "Songs From The Vault" sound like the Fearless era, but at the same time, they sound like they could've been on her ninth album, evermore. The vault songs are all so good, which makes it difficult to choose a favorite. Songs like "Mr. Perfectly Fine," "That's When," and "Bye Bye Baby" are more uptempo, and songs like "You All Over Me," "We Were Happy," and "Don't You" are more downtempo, so Swift has the whole package. I can't believe these songs were just sitting in Swift's discard pile for 13 years…they're incredible, and add to the album in a wonderful way.
Fearless (Taylor's Version) is absolute perfection. It is impossible to emulate a 13 year-old album perfectly, but Swift got as close as you can get. The original Fearless is not nearly as good as the new one, and so I think Swift accomplished what she wanted to. I have a new appreciation for songs I didn't like as much on the original, and of course, as a diehard Swiftie, I am filled with so much joy, because Swift now owns her second album.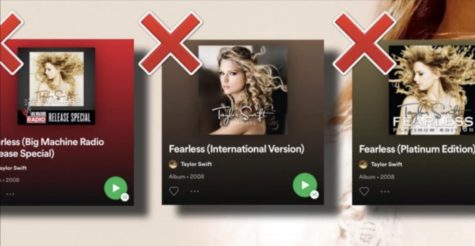 Was re-recording her old music a business move to take profits away from her old record label? Yes, of course. But in the end, is it all about the money for Swift? No, I don't think so.
She got to experience Fearless release day again with the fans who were in her corner during the album's original release, and with the ones who weren't and now are experiencing the Fearless era for the first time. She got to have full control over the re-recording process, and went into release day knowing that she would own an album that was rightfully hers from the start. She was able to look back and reflect, and release songs she'd wanted to put out for over a decade.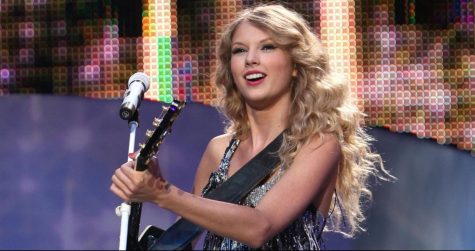 As horrible as the whole Scooter Braun situation was, it opened so many new doors for Swift and her fans. And if Fearless (Taylor's Version) was this good, fans can't imagine what else she has up her sleeve.