She's The First: Club Spotlight and Women's History Month
In elementary school, we are taught things like colors, numbers, and the months of the year. Something we don't talk about growing up is the different recognized days and months there are in the US  and around the world. 
These days and months are declared to promote a deeper emphasis groups that may not be as fully discussed in history, which is important in order to represent life's rich culture and diversity properly. Some of them might be considered strange to celebrate like National Chip & Dip Day on March 23rd or National Something on a Stick Day on March 28th, but other days celebrate heritage or identity recognitions. Just a few weeks ago in February, we celebrated Black History Month. Now that we are in March, it is Women's History Month, with International Women's Day on March 8th. 
In 1978, it was originally only celebrated as "Women's History Week" in California, with the celebration not gaining national recognition until 1980. For the past 27 years, March has been declared Women's History Month, celebrating the achievements and role of women in American history. Throughout the years, hundreds of global and local organizations have started in order to empower and educate women as equality and women's rights have been fought for. Some examples are the Malala Fund, Girls Who Code and She's the First. 
She's the First is a national nonprofit organization that, simply put, has focused on women's education worldwide. They believe in giving women the chance to decide their own future and have the opportunity to become the first in their families to graduate from secondary school by providing scholarships. Since its founding in 2009, they have reached 42 countries and more than 226,500 women.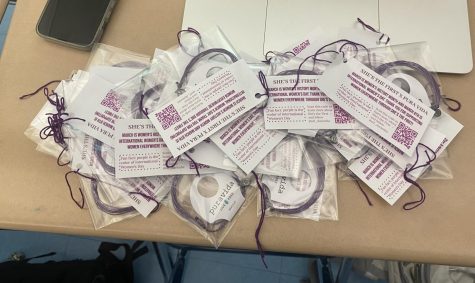 Darien High School has its own chapter of She's the First, which just like the national organization follows the mission of making sure "girls are educated, respected, and heard" (She's the First). When asked her thoughts about the club, junior Genevieve York said, "She's The First is a wonderful organization that does amazing things for women's empowerment, which is why I enjoy being part of the club."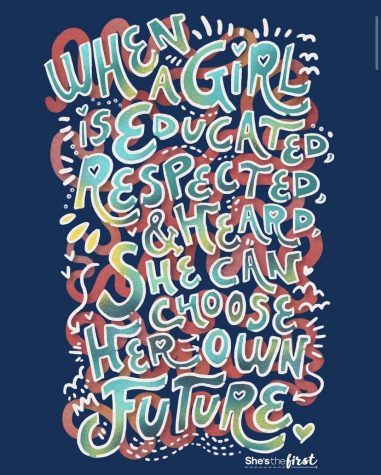 The club holds bake sales and fundraisers, including an annual bracelet fundraiser where all the proceeds go towards funding women's educationworldwide. Their Pura Vida bracelet campaign happened just two weeks ago, where online orders could be placed on School Cash Online and in-person bracelet sales were available for purchase in the cafeteria. When I asked junior Katie Streeter why she decided to buy a bracelet, she responded, "The fact that the [proceeds] go towards women's education and that it is a really pretty Pura Vida bracelet."
She's the First is open to everyone and meets every other Friday in B207 at 7:15 AM. If you have any questions you can contact co-presidents Kelly Hathaway, Ana Julia Carnaval, or Charlotte Maschoff. If you would like to learn more about the chapter you can add them on Google Classroom (code: mmcxua5) and follow them on Instagram, @stf_darienhs. You can also follow She's The First, @shesthefirst, the general organization, to learn more about their specific works and progress. Keep an eye out for their future meetings and events!
Leave a Comment
About the Contributor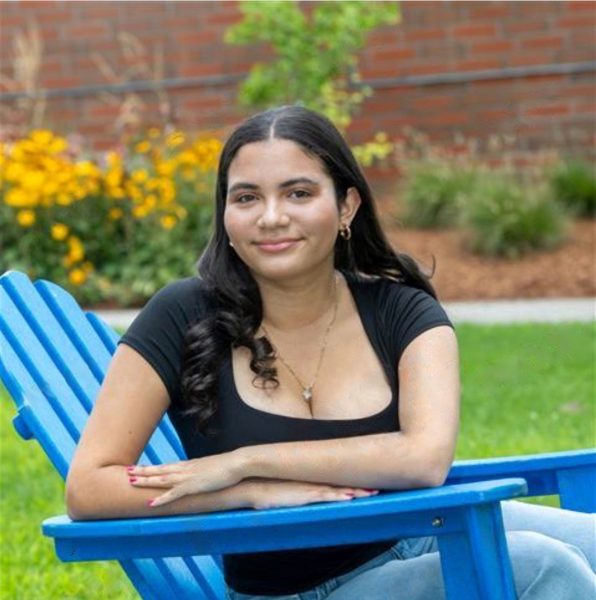 Kiara Luciano, Business Manager


Kiara is a senior who started writing for Neirad in 2022. She likes hanging out with friends and watching the latest movies. In addition to Neirad,...