Good Riddance Album Review: Gracie Abrams Digs Deeper in her 2nd Studio Album
The rising pop star is continuing to make waves with her new album
Gracie Abrams has gained a lot of traction in the music industry since I wrote about her last in my review of her first album This Is What It Feels Like, released in 2021. Less than two years after her first release, she gifted her rapidly growing fan base with a second studio album called Good Riddance on February 24, 2023. For Good Riddance, Abrams teamed up with producer Aaron Dessner, who's name may sound familiar from the work he's done with Taylor Swift on her albums like folklore and evermore, to name a few. 
Speaking of Taylor Swift, Abrams will be opening for Swift on her highly anticipated Eras Tour. Abrams is part of a rotation of talented old and new artists opening for the nearly 6 month long tour including Phoebe Bridgers, Paramore, HAIM and others. Abrams is currently on tour from March to April for her own album. While I unfortunately did not secure tickets for her tour, I've noticed that the concert venues for the Good Riddance tour are noticeably larger than her first tour, proving she's becoming a force to be reckoned with in the music industry. 
Good Riddance is 12 tracks and a little over 50 minutes. While this album may not be the longest, rest assured it still takes the listener on a journey over a short period of time. The album cover is a blurry black and white photo of Abrams in a white tank top. It's a relatively simple photo that holds a lot of meaning, which can be interpreted in many different ways depending on who you ask.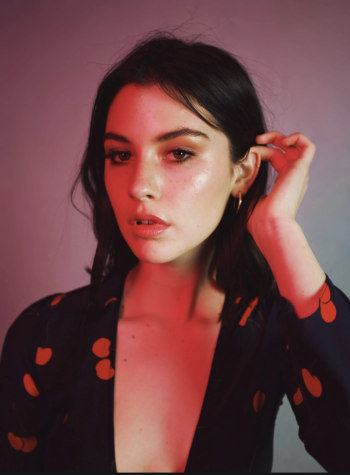 The first track of an album is possibly the most important one because it sets the tone of the entire album. The opening song Best starts off with an acoustic guitar and a slow beat in the background. Although the there is no official title track on the album, in the first few lyrics of Best, Abrams mentions the album title in a clever and unique way: "You fell hard, I thought, 'Good riddance'" In the chorus, Abrams repeats the lines "I never was the best to you" over and over again. The speaker is holding themself accountable for their actions and owning up to their mistakes in the relationship.​​ During the bridge, the speaker reveals that they deserve all of the hate and anger from their past partner: "Promise I don't forget all of my fault in this…But I deserve it though, I deserve it though" By starting the album with Best, Abrams sets the mood with feelings of reminiscence and regret. 
3 of the 12 songs on Good Riddance, Abrams released before the album dropped as singles. Where do we go now? is the most popular out of the three with over 16 million streams on Spotify. Where do we go now? is accompanied with its own black and white music video directed by Gia Coppola, granddaughter of Franics Ford Coppola, who directed The Godfather movies. The other singles Difficult and Amelie may not be as high on the charts, but they are just as exceptional. Difficult has a slightly faster tempo with lyrics that hit hard like the first line, "My double vision, Is only amplifying' everything he isn't" Throughout her whole entire album, Abrams is extremely vulnerable in sharing her feelings. Difficult is just one prime example of this.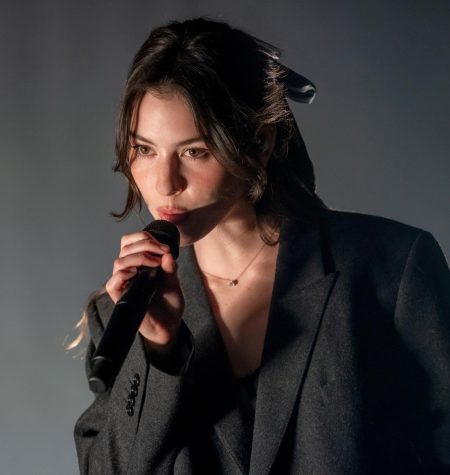 One of the instruments Abrams has been utilizing for her whole career is her guitar. The melancholy songs with string chords in the background make her songs relaxing and acoustic. Some of my favorite string songs include Will you cry? and Fault Line. In the chorus of Will you cry?, Abrams slowly sings "When you talk, you get shallow. Where I walk, you don't follow. When I scream, you're my echo. Will you cry if I let go?" Fault Line is one of my favorite songs on the album, with the haunting chorus echoing throughout the song, "I know you're a fault line, but I'll break too. Crackin' at the same time, does it shock you?" At first, this song didn't really stick out to me when I first heard it, but now I've grown to love it. Besides Abrams having a beautiful voice and stellar instrumentals, the lyrics and meanings behind her songs, Fault Line just being one example, continue to be my favorite part of her discography. 
Finally, the album closes with the nearly 6 minute song, Right Now. By far the longest song on the album and the longest song Abrams has ever released, Right Now is slow and sorrowful, typical for a Gracie Abrams song. But with writing, recording, and producing an almost 6 minute song, Abrams ventures out of her comfort zone through the highly self-aware lyrics. She explores her relationship with herself, her family, her friends, and the world all in one song. Right Now is about feeling like yourself, as it repeats in the chorus, "I feel like myself right now." Abrams writes in the chorus about being so high, but unable to look down, leaving her past life on the ground. This could be about the speaker dealing with an identity crisis, whether it be from fame or mental health or anything. I've said this before, but I love how vulnerable Abrams is through her music, sending a message to her listeners that it's okay not to be okay all the time. 
With a national tour and two hit albums under her belt, I'm confident that Abrams is more than prepared to take the stage with pop icon and one of her idols, Taylor Swift. Speaking for fans of Gracie Abrams everywhere, we are beyond excited to see what she does next!