10 Songs That Probably Won't Make The Eras Tour Setlist, But Totally Should. From Darien High School's Top Swifties.
Billboard recently released a list of 20 songs they don't think will make the Eras Tour setlist, but should. With the Eras tour starting in less than a day, I asked the school's "top Swifties" to share which songs they wish would make the setlist, but don't think will.
1. cowboy like me – Milana Melnick
"I really want cowboy like me to be on the set list, but I don't think it will. It's one of her lesser known songs, and she doesn't play songs from "evermore" often," first year student Milana Melnick says.
"evermore" is the "forgotten album." Besides willow, which has a ton of remixes, "evermore" has almost never been acknowledged by Taylor Swift or her team. It's a long-running joke between Swifties too: ask Swift about a song from "evermore" and she'll probably respond with confusion. Despite this, "evermore" has incredible songs including cowboy like me that we can only hope will be played in concert.
2. False God – From the staffroom, Kiara Luciano
"It has the jazzy intro, but I don't think she'll slow down to play it, she's probably going to play some of the more popular ones," junior Kiara Luciano says. False God is a hidden gem from the album "Lover." It's been overshadowed by the album's singles but is such a powerful song.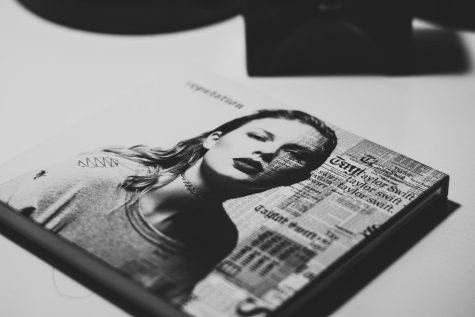 3. no body, no crime – Ms. Bradshaw
"The song I would love to see on the Eras tour is 'no body, no crime' (I'm imagining it as part of a thematic detour where it's combined with 'getaway car' and 'vigilante sh#t' – can you picture it?). It's the kind of story-telling and artistry I think we all expect from Taylor, but I worry that it's a bit too slow and wordy for the tour," history teacher Ms. Leslie Bradshaw says.
"no body, no crime" is another one of the songs off the forgotten "evermore" album. It depicts the mystery of Este's murder, and the singer's journey to gaining revenge. Swift is known for putting on a show, and this could be the perfect song to illustrate that.
4. Our Song – From the staffroom, Saoirse Wellenius
All Swifties know Our Song for Swift's memorable country accent. "Our song is the slamming screen door" just Hits Different (get it… Hit's Different? the song?) in her 2000s country accent. I think all Swifties are hoping we get to hear it live on tour.
"I think that if she were to play a song from debut it would be Teardrops on my Guitar or Tim McGraw," senior Saoirse Wellenius says. Both Teardrops on my Guitar and Tim McGraw were singles along with Our Song back in 2006; it is likely that at least one of the three is played.
5. Clean – Polina Melnick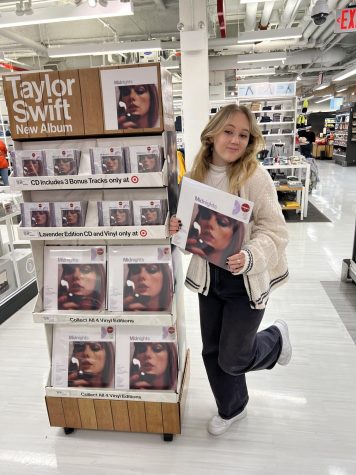 "Clean is my all-time favorite, but I don't think she'll put it on the set list," junior Polina Melnick says.
Taylor, I Wish you Would play Clean. 1989 is the album that truly defined Taylor's genre switch from Country to Pop. For most of Taylor's pop albums, the upbeat songs are the singles, and the slower songs are the ones kept from the media. 1989 though, features almost all fast and upbeat songs. "Clean" is an exception. It's not quite as slow as her songs from Folklore, nor is it even as slow as the song "This Love" from the same album, but it's not as upbeat as Shake it Off or Bad Blood either.
6 & 7. August & Betty – Paulina Almy
"For the Eras Tour I want Taylor to play a lot of songs from Folklore and Evermore because I think she has a lot of great songs on those albums and she hasn't gotten the chance to perform songs from those albums yet. A few songs I would like to hear are August, Betty, and Cowboy Like Me," sophomore Paulina Almy says. More songs from Swift's forgotten album; maybe "evermore" isn't so forgotten after all.
8. State of Grace (Taylor's Version) – From the staffroom, Charlotte Ward
"
This is a state of grace / This is the worthwhile fight / Love is a ruthless game / Unless you play it good and right
— Taylor Swift, State Of Grace (Taylor's Version)
"It's a killer opener for the tour, and the regular studio version has such high energy, but it's too much of a deep cut to be played on a tour when she has so much music to cover," senior Charlotte Ward says. State of Grace is fun and upbeat, but was never a single on either Red or Red (Taylor's Version). Because of this, we're not expecting it to be one of the songs chosen for tour, but maybe (and hopefully) we'll be surprised.
9. Tell Me Why (Taylor's Version) – From the staffroom, Elise Shulman
"
You took a swing, I took it hard / And down here from the ground, I see who you are
— Taylor Swift, Tell Me Why (Taylor's Version)
Tell Me Why was performed as part of the Fearless Tour Setlist, and once again in Manchester, England as part of a small gig, but never again. It's an upbeat song, which makes it incredibly fun to listen to, and Swift could easily put on a great show to it. It's also not the most well-known and would be a great song for those of us who have been wishing to see Swift live forEVER.
10. Invisible String – Griffin Wilson
Invisible string comes from Swift's eighth studio album "folklore." "folklore" was released in July 2020 and was instantly categorized as a lockdown project, meaning it may never have been created had the 2020 Covid-19 quarantine not happened. 
"I love it, and it's a great song, but I don't feel like it has concert energy," sophomore Griffin Wilson says. Wilson may be right. The songs chosen for concerts tend to be upbeat and well-known. In fact, Swift was just spotted sound-checking one of her most upbeat hits, Shake It Off, in Swift City (Glendale renamed their city for the days Taylor's in town) Arizona, where the Eras Tour will start in a few hours. Invisible String is a much slower song, and so the chances of her playing it, though we would all love to hear the song live, are low.
Taylor Swift could make her concerts 10 hours long, and there would still be a bunch of songs that don't fit. It's every swiftie's dream to hear their favorite songs played live, so hopefully a bunch of these songs will be played.
Leave a Comment
About the Contributor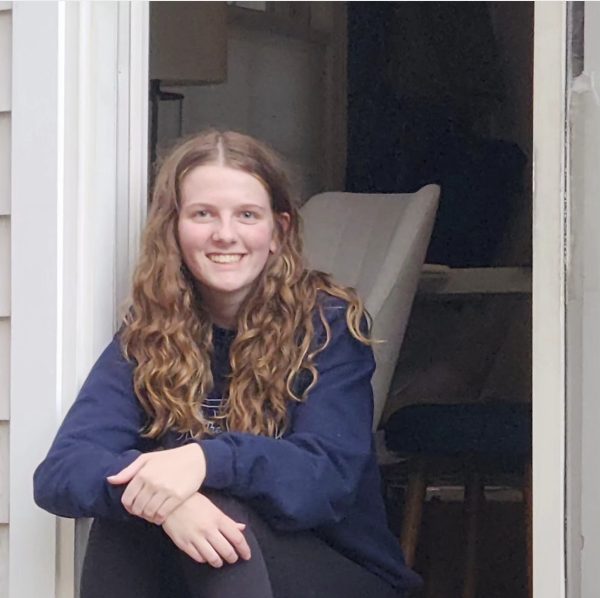 Elise Shulman, Journalist
Elise is a junior who started writing for Neirad sophomore year. She loves writing about student life and pop culture. When she's not writing, she can...