Oscar Nominations
Some opinions on the recent Oscars nominations
This year's Oscar nominations have certainly generated a lot of discussions and debates, with many people applauding the increased diversity and representation in the nominees. Everything Everywhere All At Once's 11 nominations, including for Best Picture, are significant achievements for a sci-fi film with an Asian led cast, and it is a great step forward for representation within the Academy. The movie has been praised for its unique storyline.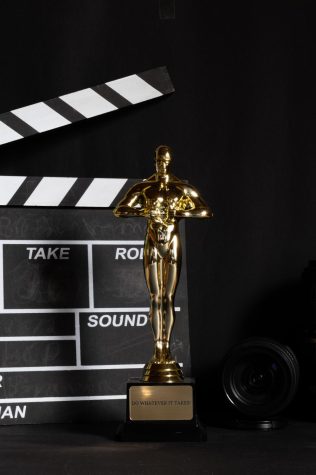 Another highlight of this year's nominations is the Best Actor category, which features all new nominees. This is a refreshing change from the usual suspects and highlights the incredible talent that is emerging in Hollywood. Paul Mescal, who is up for best actor for his first lead in a movie ever, is a personal favorite for me and my fellow senior Maggie Crotty. Crotty mentioned that she is routing for him in the Best Actor category, although she does not predict he will take home the award. His performance in Aftersun has been praised for its depth and nuance. Projected to win the acclaimed award is fan favorite Austin Butler for his charm-filled performance in Elvis as Elvis. Senior Griffin Acevedo does not want Butler to win because he thought his take on the role was cheesy; junior Kiara Luciano disagrees, calling Elvis her favorite movie of the summer. His direct competition is beloved Brenden Fraser, who is making a comeback to Hollywood after a few years out of the spotlight. All three actors have been praised for their performances, and it will be interesting to see who takes home the award.
However, there are also some low points in this year's nominations. One of the most notable is Ana De Armas' nomination in the Best Actress category. Her performance in Blonde, which received mixed reviews because of the harm it does to Marilyn Monroe's image and the lies it tells about her life, has been criticized for its inaccuracies and damaging portrayal of one of Hollywood's most iconic figures. I asked many students if they had seen the film and all of them said they purposely did not watch it. Another questionable nomination is Avatar's Best Picture nomination. While the movie was a commercial success, it has not received universal critical acclaim and may not have been the best choice for a Best Picture nomination. Senior Allie Morris stated that although she loved the CGI, the plot was not enjoyable, and it did not feel like anything new. Many believe that films such as Aftersun or Woman King would have been better options for the award.
In any case, the Oscar nominations always generate lively debates, and it is up to the individual viewer to decide which films they believe deserve recognition. The Oscars are a celebration of the best in cinema, and this year's nominees more than any other recent year showcase the incredible talent and diversity that exists in Hollywood today.
Leave a Comment