Must-Take Electives at Darien High School
Around a year ago, I remember struggling with course selection, so unsure of what classes to take going into junior year. As someone who has a range of interests across both STEM and Humanities, deciding how to fill that precious elective spot seemed impossible—I wanted to plan out my four years of high school to a T, however, I surprised myself when I ended up with an elective far out of left field.
It turns out this decision did not throw off the trajectory of my high school career as I had first feared. It can be extremely difficult to choose electives, especially when you're trying to make ends meet with credit fulfilments and personal interests.
We are fortunate that Darien High offers such a wide range of electives, and while it seems scary, or perhaps risky to reach out of our comfort zones, it's important that we expand our horizons. Thus, here are some perhaps less commonly known classes that you should keep on your radar when considering course selection for next year:
1. To start, Critical Approaches to Film made a successful comeback this past semester after not running for several years due to low enrollment. This English (humanities credit) elective is open to juniors and seniors and focuses on how the visual aspects of film are used to portray meaning and tell stories.
"Critical Approaches to Film is a great class for kids who want to talk about movies and learn how to pay closer attention to the details that make a film great." – English teacher Mr. Alexander Speiser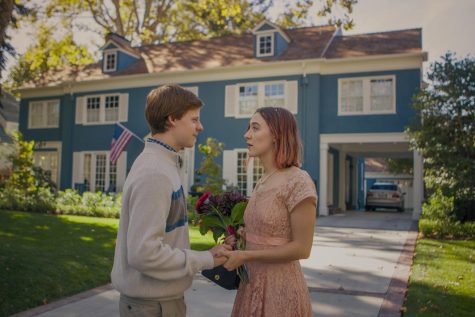 Mr. Speiser, who taught the class this fall noted that "Film, whether in movies or on tv, is the dominant storytelling medium of our time, and it's deeply rewarding to study it." Students can expect to watch movies for the majority of class periods, as well as write and discuss. With little to no homework, who wouldn't want to be in a class and simply watch movies?
2. Skyscrapers and Subways: The Literature of NYC is an English elective course open to juniors and seniors, with a focus on literature related to New York City as a setting or inspiration. Intended to promote "literary analysis skills, student reflection, self-directed reading and research, and the development of an authentic writing voice," this investigation of NYC allows students to explore new perspectives of the city as a metaphor, symbol, and representation of diversity and character.
3. If you've ever wanted to learn the guitar yet haven't had the time or opportunity, Guitar Ensemble is a must. Brand new to DHS, this music class requires no previous experience and guitars will be provided by the school!
4. Music Technology 1 (and 2) is a music elective open to all grades with an added bonus—it can serve as a STEM or Fine/Practical Arts (.5) credit. In this class, students will study the "elements of acoustic science, audio technology, and create electronic compositions and arrangements" by learning how to use common tools and techniques in music production. If you consider yourself a computer and/or music person, this class is a great opportunity to explore the cross between technology and music, as well as help fulfill STEM requirements.
5. Calling all plant lovers! Botany is a single-semester course focused on the relevance of plants to the planet and living organisms, the use of plants in everyday life, plant structures, photosynthesis, and more. In this class, juniors and seniors will learn about plant care and preservation firsthand, growing plants in the greenhouse and Botany flower bed.
6. Open to all grades, Introduction to Media Studies and Digital Journalism are both single-semester electives offered by the English Department. They can also fulfill STEM credits. These courses are great introductions (or continuations) to building skills in journalistic writing, content creation, and media production. While the two courses differ in structure or routine, and curriculum, both are great ways to explore journalism and the use of mass media in everyday life!
7. African American/Black Studies and Latino/Puerto Rican Studies is a newer course at DHS that explores African American, Puerto Rican, and Latino identities in more depth and context with local, national, and international communities throughout history. For those who want to learn about the influence of these communities on US society, the economy, and culture, this class is essential. This history elective open to 11th and 12th graders will stimulate intellectual thought behind the construct of race, as well as encourage students to consider civic responsibilities and active engagement.
8. Spanish 5/6 Culture Through Art is a brand-new addition to the Language Department that will be offered this coming fall for qualified students (coming from Spanish 4 or AP Spanish Language and Culture*). A 300-level course, Spanish 5 Art applies different types of art (music, visual arts, dance, etc.) as a lens to exploring the target language and cultures. Like other language courses, students will concentrate on the development of speaking, listening, reading, and writing skills. Additionally, the language department is currently working hard on getting approval for UConn Early College Experience (ECE), where students will potentially be able to earn college credit asynchronously with coursework.
9. ASL is another new language course to be offered at DHS. Students will learn the basics of American Sign Language!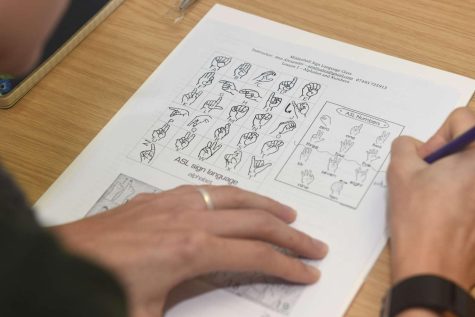 Many of these courses are excellent electives, and although some are restricted to upperclassmen, they are not as widely known or talked about enough at DHS. It's possible that grade restrictions and prerequisite requirements explain lower enrollment rates. However, there are larger factors restricting the circulation of certain classes, the most obvious being STEM graduation requirements. The nine required STEM credits can pose a particularly lofty challenge to certain groups of students—especially those who have been devoted to Fine and Practical Arts electives since freshman year (as many on the Fine Arts course go through a long series of classes leading to AP levels, and many choose to commit to four years of music or art).
So without petitioning for changing the graduation requirements or picking a random STEM class off the Course Catalog, how can students in this type of situation obtain the credits? For one, the three "additional credits in STEM" may not be as impossible as they seem. Nine STEM credits are required altogether; six of which are required mathematics and lab-based science classes. Most high school students take four math classes, and a large number of them will also take some kind of science class senior year. This leaves one, or possibly two STEM credits left. Not so bad, right?
As it is Fine and Practical Art students who often have the most trouble fulfilling STEM requirements, here are a few recommendations for STEM electives that still fit in the realm of visual arts (that are also taught by familiar teachers from the Art department!):
1. Digital Photography I (and II) is a great class that can count as STEM or Fine Arts, covering composition, photographic techniques, Photoshop skills, and more.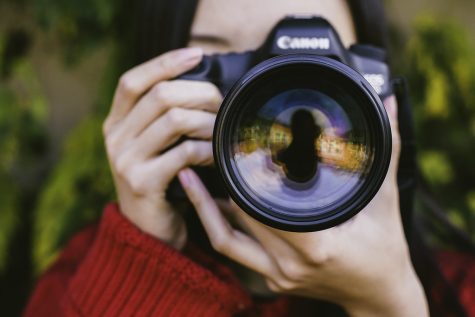 2. Graphic Design I (and II) focuses on computer graphic design, where students learn the elements and principles of effective design used in digital media for advertising, marketing, promotional art, magazines, and digital illustrations.
Heightened activity around popular STEM, Business Education, and Art electives tend to overshadow other Humanities electives that deserve just as much attention. I recently spoke to guidance counselor Mr. Marc Power about the thought processes behind these lower capacity, or "undersubscribed" classes at DHS: "Each department reviews their courses each year to see if there are any that should be on the chopping block," Mr. Power said. For example, the science department recently removed Genetics from the course catalog for not running for several years. Mr. Power also noted that classes like America Since 1945, Contemporary Issues, or Literature of NYC don't "get a ton of traction because [they] don't provide a STEM or art credit." Perhaps if the number of STEM requirements was reduced, students would be more likely to branch out.
Even still, it is not necessarily interest, but awareness that has the greatest impact on course enrollment at the end of the day. New or old, STEM or not, any class has the potential to expand to a larger audience. The first step is as simple as being interested and willing to test the waters.
"If no one is taking the class then no one is talking about it." – Mr. Power