Upcoming Businesses in Darien Commons
Darien Commons has been in the works for many years now… so what new stores should we expect?
What was once a Stop and Shop with Walgreens overlooking a massive parking lot is in the process of becoming a new community. Darien Commons prepares to open restaurants, boutiques, and apartments along Heights Road. With plans for these listed on their website, I took the time to scope out the new establishments. Here's what I found.
1. Van Leeuwen:
Step aside Gofer, there is a new ice cream shop in town! Van Leeuwen is a successful ice cream company that started out of a mobile truck in New York City back in 2008. Their mission is to make ice cream with real ingredients that make you feel your best! From their royal wedding cake to chocolate fudge brownies and even KRAFT mac and cheese flavors, they provide a diverse and unique selection. There even seems to be many vegan options which is a great sign. I can't wait to try this one out!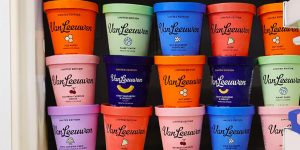 This nail salon is not like any other salon in town. Its founder Rachel Glass strives to create a high-end salon expirience where ethicality and efficiency are upheld to the highest standards in order to give you the confidence you deserve. They offer manicures and pedicures as well as membership opportunities for added savings.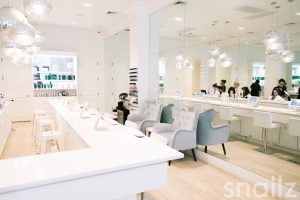 3. [solidcore]:
This company invites members of all fitness levels to take part in their high-intensity, core-strengthening classes. With the added bonus of color-changing lights and upbeat music, this sounds like it would be a high-energy and exciting atmosphere. [solidcore] has locations all over the country and will now be adding Darien to its list!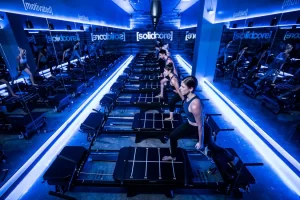 4. Gregory's
This upscale coffeehouse is just what we need in downtown Darien. With over 22 locations in New York City and beyond, this cafe has found tremendous success. Besides excellent coffee and other beverages, they have a wide array of pastry options. Another benefit to supporting Gregory's is their efforts to give back. With every bag of coffee bought, a pair of eyeglasses is donated to a person in a developing country. This is just own small way you can help give back and enjoy their delicious coffee.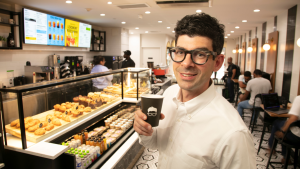 This family-friendly Italian spot looks like an easy and delicious spot to grab a bite. Their menu ranges from pizzas to pasta, to Italian tapas, and more! Prices seem reasonable and their brick oven specialty pizza looks mouthwatering. Can't wait to check this one out!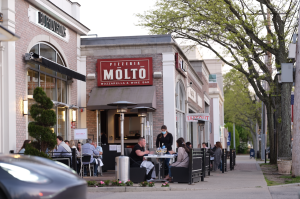 6. Sweetgreen
Behold. What we have all been waiting for. Perfectly located between two workout facilities, Sweetgreen is coming to Darien. This excellent salad chain is a favorite, but up until now, there aren't any local locations. That is all about to change. I'm not sure if you could tell, but I'm very excited about this one. Sweetgreen sells a number of salads (which can be custom-made to your preferences), bowls, and more.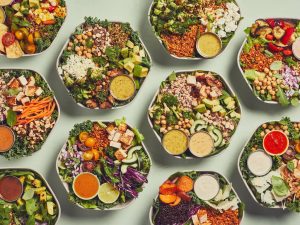 7. Oath Pizza
This pizza joint looks amazing. It is definitely different than the other Italian-esque restaurant. This establishment is focused on clean, real foods to power you through the day. All their crusts are baked with avocado oil which has many benefits. Besides pizza, they have a handful of salads, breadsticks, and desserts.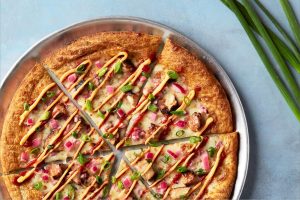 8. Seamore's
If you guessed from the name, this seafood restaurant that focuses on sustainability will be entering the mix. This sit-down restaurant has a wide variety of menu items and a bunch of successful locations.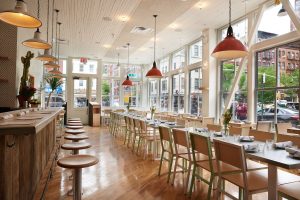 9. Naya
Naya is a middle eastern restaurant that carries handmade food from the start. Their business model seems similar to a Chipolte in that you choose between a roll, bowl, or salad, and then add your protein and toppings. This restaurant adds to the diversity of options in this area and its menu sounds delicious!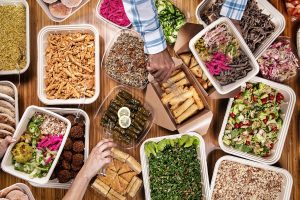 10. Tartinery
This French-inspired restaurant serves a range of "bountiful salads, grain bowls, pastries, craft coffee by Irving Farm, fresh juices and smoothies " It serves everything from breakfast, lunch, and dinner. With many locations in Manhattan, this eatery will incorporate french cuisine with an American twist.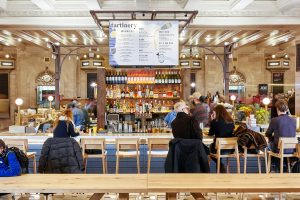 With much progress to be done, the new area is highly anticipated to become a new social hub in Darien!