Winter Olympics 2022: The First U.S. Medal is Coming to Connecticut
Julia Marino from Westport wins silver in slopestyle snowboarding.
Julia Marino, 24, has won the first medal for the U.S. in slopestyle snowboarding at the 2022 Beijing Olympics. 
Marino may have competed 6,769 miles away in Beijing, but her career started in Westport, CT. Born on Sept. 11, 1997, Marino was born and raised in Westport CT, and attended St. Joseph High School, a Catholic prepatory school in Trumbull CT.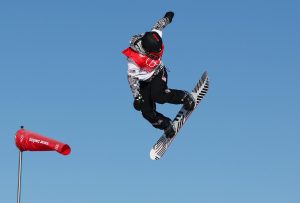 Marino is not new to snowboarding, and has a history of winning too. According to the Westport News, back in 2015, "She became the first woman to land a double in a slopestyle competition when she landed a cab 900 double underflip and a double backflip."
Marino came in 11th place at the PyeongChang Olympics in 2018, which was far below what she was hoping for. Marino spent the time training and even made a mini slope in her backyard in Westport during quarantine to keep up with her training.
The man-made snow at these Olympics made the conditions unpredictable and caused many athletes to fall. "It was a really hard course and a technical course, and I was just happy that everyone made it through there," Marino told the press corps.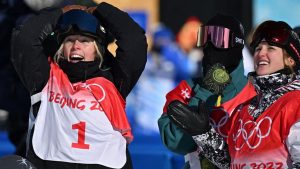 Marino had an unexpected triumph, as her teammate Jamie Anderson, 31, is a two time gold medalist and was expected to win again at these games. Following one upsetting run after another, Anderson came in 9th place.
The athletes get three chances at the course, and their best score is recorded. Marino fell on the first run, shaking her confidence. She came back stronger in her second run with an 82.68, winning the silver medal.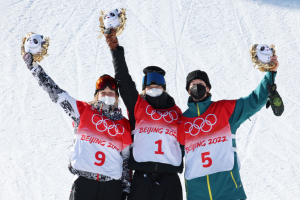 In an interview with the U.S. Ski and Snowboard team Marino says  "I honestly have no words right now," following her medal winning race, she explains: "It's going to sink in at one point but right now this is just like on a cloud. This is crazy. The craziest feeling I've ever felt."
As crazy as her win was, it's even crazier that she lives just a couple of towns away.