Valentine's Day tree? Yes, Yes, Yes!
The perfect way to repurpose and keep up your tree.
It is officially February, and by this point, most remnants of Christmas have been packed away for next year. It has always been an unspoken rule that these decorations serve one purpose, until a recent trend popped up across America, giving your favorite Christmas tradition more longevity. A Valentine tree could mean replacing some ornaments to fit the appropriate holiday, but for others, it means investing in extravagant pink, white, and red trees filled with festive decorations. 
This phenomenon started a couple of years back and US companies have been tracking the demand for these trees. According to Debra Kamin, in an article written for The New York Times, "A representative for Overstock.com reported that its top-selling tree this past holiday season wasn't green. It was pink." Even stores like Target and Walmart are selling Valentine-inspired ornaments. If this isn't the perfect example of supply and demand, I don't know what is.
There is nothing not to like about this, given how accessible it is. Many argue you don't have to go out and spend money to enjoy a festive tree, and bloggers have been on a rampage posting different DIY crafts that are so easy and fun. Some people are skeptical and think this one-day holiday is getting blown out of proportion, I guess there is such a thing as the valentine's grinch.
Whether this is just an excuse to keep up your tree or a new way to celebrate, Valentine trees are festive and fun to get you through the dark winter months. So dig out those white and red lights, colorful cardstock hearts, and get decorating!
Leave a Comment
About the Contributor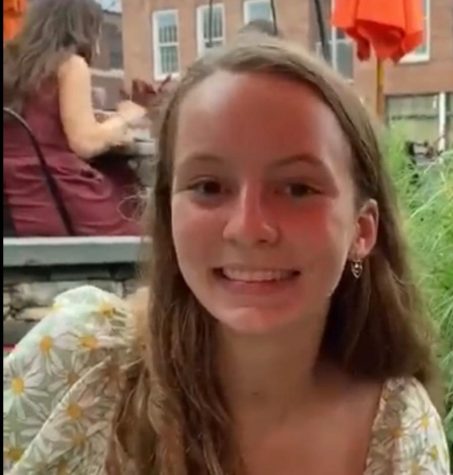 Julia Blake, Sports Editor
Julia is a sophomore who started writing for Neirad in the fall of 2020. She loves writing about sports, current events, and school news. When she's not...