The Bright Lights of Broadway are Shining Again!
After 18 months, Broadway Has Reopened!
On March 12, 2020, due to the coronavirus outbreak, NY State officials dimmed the lights on Broadway, forcing all 41 theaters to close indefinitely. 
In recent years, Broadway has closed for events such as September 11, natural disasters, and blackouts but only for a very brief period. This "COVID" theater pause was the longest Broadway shutdown in history. For over 18 months, the theater doors remained closed. The impact was significant, leaving thousands of actors and theater staff members unemployed. In addition, Broadway's closure left a negative impact on New York City's economy as theater goers around the world were unable to visit the Big Apple. In addition to the financial aspect, the absence of live theater left an unmistakable void in the hearts of audiences who were not able to experience live theater for over a year and a half.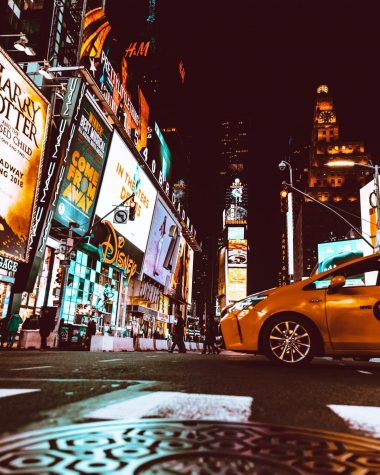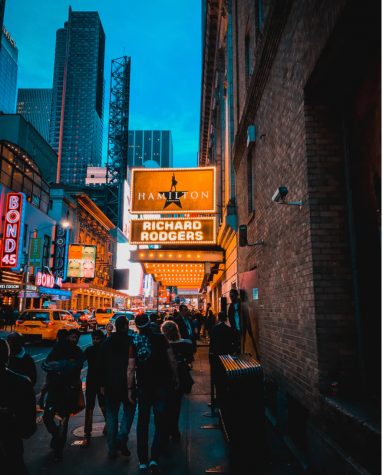 Although many outdoor events, including sporting events and concerts, reopened relatively quickly, Broadway was slow to make its return. Thankfully, on May 15, 2021, officials announced that Broadway would be permitted to open in late summer. To the delight of the entire theater community, four productions reopened at the end of the summer including the concert, Springsteen on Broadway, the play, Passover and two musicals: Waitress and Hadestown. Since the successful reopening of these shows, numerous musicals and plays have reopened including Wicked, The Lion King, Chicago and Hamilton (September 14), Six (September 17), Come From Away (September 21), Moulin Rouge (September 24), Aladdin (September 28), To Kill a Mockingbird (October 5), Tina Turner the Musical (October 8), Ain't Too Proud: the Life and Times of the Temptations (October 16), Jagged Little Pill (October 21), and the longest running show in Broadway history: Phantom of the Opera (October 22.)
Not only were the performers and theater staff thrilled to be returning to the jobs that they love, but audiences were ecstatic to once again be able to enjoy live theater. There were many special moments that took place on the various opening nights such as the eruption that came from the audience during Wicked when Glinda flew down in her bubble and declared "It's good to see me again, isn't it." Many of the shows did special curtain calls as well. For example, Waitress honored cast member Nick Cordero who lost his life to COVID, and the cast of Chicago showered the audience with roses as they took their bows. The energy inside the theaters was electrifying. Opening nights were met with thunderous applause and numerous standing ovations, and left smiles on the faces of casts and audiences alike. The return of Broadway helped signal a return to a sense of normalcy and optimism that had been missing for over a year.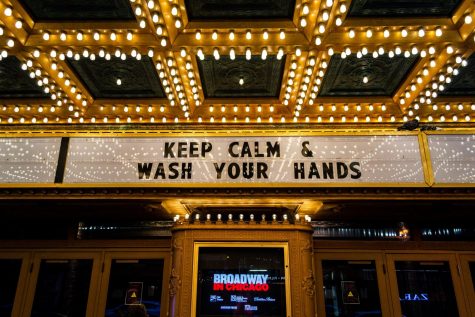 Broadway has implemented a number of safety protocols to keep the curtains up including rigorous testing of cast and crew, as well as audience vaccination and mask requirements. Unfortunately, with the pandemic still lingering, despite best efforts, nothing is certain. This proved to be true when, upon opening, Aladdin endured a 10 day shut down due to breakthrough COVID cases in the cast. Despite set-backs, Broadway hopes to reopen all of it's theaters by January 2022.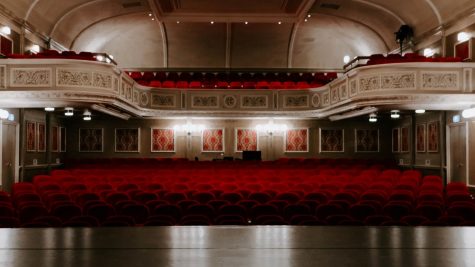 For performers and audience members alike, there is nothing like live theater! If you aren't quite ready to return to New York City, Fairfield County offers numerous wonderful local venues to enjoy live performances and support the arts. For a listing and synopsis of current shows, check out some of the following websites: Curtain Call, the Ridgefield Playhouse, the Westport Country Playhouse, and the Sacred Heart University Community Theatre.  
As the lyrics in "On Broadway" by The Drifters go: "They say the neon lights are bright on Broadway. They say there's always magic in the air." Start spreading the news, theater is back and better than ever.