The Most Boring Show: Gilmore Girls
The characters are able to make the 45 minutes of watching them walk around their tiny town fascinating.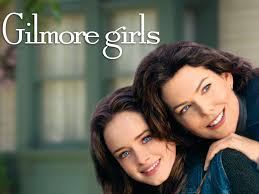 Gilmore Girls is a seemingly simplistic show about a mother and daughter that is a must-watch.  The most interesting characters are the two main characters,  Lorelai Gilmore and Lorelai Gilmore. Part of the charm of these characters is the close relationship they have with one another because of how close in age they are. Lorelai Gilmore decided that when she was pregnant at 16 that she would name her child after her since men would name their children after themselves why couldn't she. The daughter of Lorelai Gilmore who is named Lorelai Gilmore goes by her nickname, Rory. To avoid confusion, of course, even though a show about the same person would be pretty interesting. 
What makes the show about these two characters in a tiny town so fascinating is their relationship that is at the heart of the show. Loreli always says that she and Rory are "friends first". Since Lorelei was only 16 when she had Rory and raised her on her own she needed Rory to be her best friend. It is hilarious to watch the two best friends consume immense amounts of coffee and the viewer forgets that they are mother and daughter. The relationship between them entices the viewers to give interest and drama to the show.
Rory is a naturally smart child which is surprising in that Lorelai did not even finish high school because of the pregnancy. A lot of time in the show is spent on glorifying Rory and showing how special she is so the viewers love her. She loves to read and is thus much more mature than her mother at times. Rory would never admit to it but strangely enough, she will sometimes take on the parent role in their relationship. Especially when Lorelai comically states one of her inappropriate jokes for the viewer's enjoyment. 
"
"Few other shows can pair loopy quirks and wrenching monologues, and the show's ability to find resonant, powerful moments immediately after cartoonish asides remains its No. 1 superpower.""
— The New York Times
One of the great things about the show is the witty banter between the characters. Rory and Lorelai are constantly making fun of themselves about the barrels of extra strong coffee they consume daily and their seemingly never-ending stomachs. This gives both characters tons of energy that is desperately needed when they converse. Both girls make quick and comical references constantly while talking at their naturally fast speed. 
The tiny quaint town they live in is called Stars Hollow the name represents the typical small-town ideal. This town is full of amazing characters for these powerful women to interact with and tons of small-town entertainment. There is always a festival being held by Taylor Doesy who is the bitter town selectman who you can not help but love. The festivals are always accompanied by a dance done by Ms. Patty's dancers from her dance studio. Ms. Patty makes fun of herself for her many marriages and talks of the good old days when she would dance for famous people all around the world. One of Ms.Patty's friends is Babet who is Lorelei's neighbor. She is kind yet she comically talks on and on to the girls about nothing.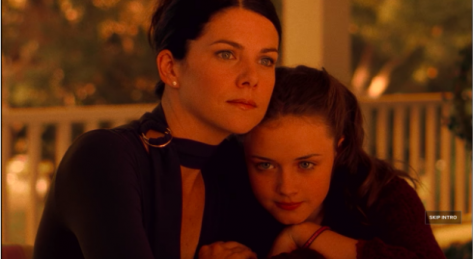 As the characters grow up they face scandalous challenges and the audience literally watches as Rory Gilmore grows up. The Verge highlights this by saying their review, "It's hurtful to see talented, brainy, driven Rory spiraling out 10 years down the line because she still has a terrible self-aggrandizing attitude." The viewer can not help but love Rory and scream at their television as they watch her make mistakes. 
When one starts watching Gilmore Girls you will be bored but the intrigue of the characters keeps one interested. These characters welcome anyone and everyone into their simple lives and keep all entrained with their personalities. If one was to describe the show to you there would be no reason to watch it. Two girls in a small town, who cares? Yet, the director was able to take real problems and real people to make an endearing show. The audience becomes attached to the Gilmores and their irrelevant town of Stars Hollow.

Loading ...