'Just Mercy' Review: Alabama's Death Row Challenged, and Never Ever the Same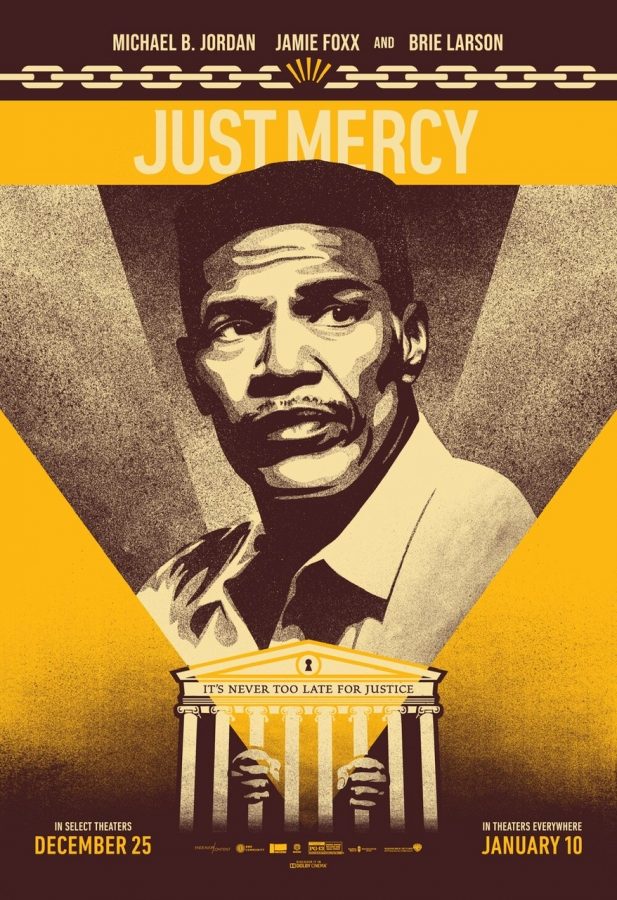 Michael B. Jordan once again captures power and strength in a light like no other in a mere 147 minutes.
Michael B. Jordan and Jamie Foxx leave audiences in tears as they create this real-life legal drama about an American hero who has changed the lives of individuals on death row forever. The entirely unfair grounds that the death row was based upon were challenged by an individual named Bryan Stevenson. Jordan plays Stevonson, a young graduate fresh out of Harvard law, very capable of securing one of the top lawyer jobs in NYC and other major cities, yet he chooses to make his way down to Monroe County, Alabama to take on the lost-cases of inmates who have been placed on death row. He explores the hard truths faced by racial discrimination and Jordan and Foxx make this movie truly unforgetable.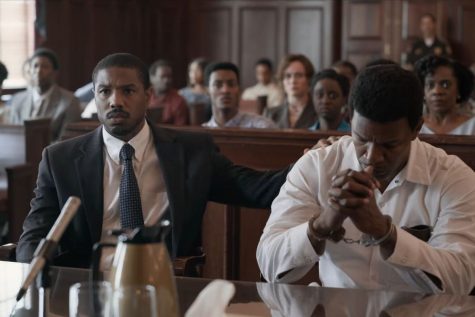 Walter McMillan (Foxx), who is alo known as Johnny D, plays an Alabama man who was sentenced to die for a murder of a white teenage girl of which he was framed for. He, along with his family, insisted on his own innocence.
Director of the film, Destin Daniel Cretton, creates a bond between the two black men that is strong enough to convince Johnny D to allow Stevenson to help him out, after two failed attempts by precious attorneys. The New York Times in a review of the movie emphasizes the
"
"You're guilty from the moment you're born""

— Walter McMillan

emotion portrayed through Bryan Stevenson alone in the film, enough to cover every character in the movie. Michael B. Jordan pours all he has into the character, as Bryan Stevonson works countless hours, decrypts a number of phone calls and hidden evidence for Foxx, and undergoes numerous death threats for the controversial work he was doing. His strength as a character brings the audience into the movie, to where they feel as though they are alongside.
Tearing up every ten minutes, my own mother could not help but feel an enormous sense of gratitude for the work Bryan Stevonson did years ago.

In one of the first conversations Foxx and Jordan have in the film, Foxx emphasizes that from where he lives in Alabama, "you're guilty from the moment you're born." The strength in his voice and the language marks how devastating it was seeing tens of men in one county jail waiting for their own death sentence. The bonds made during their time in jail, through the walls, are heartbreaking to see unravel.

Although the story itself is encapsulating enough, it is the characters who allow the strength of the movie to reside in their audiences. The legal procedure comes alive through Brie Larson, an Oscar winner, Rob Morgan, Rafe Spall, and Tim Blake Nelson. These men and women are a part of a movie greater than just a story. Rolling Stones in a recent review released of the film highlights how they stood as crucial characters to "painstakingly recreate the obstacles Stevenson faces" throughout his time in Monroe County, Alabama.

The heart of the movie stays focused on the family of Johnny D (Foxx), as they are full of hope that their dad will be saved by Bryan Stevenson. His wife (Karen Kendrick) although before the arrest was cheated on by Johnny D, is optimistic and believes he is simply a flawed man who is entirely incapable of his accused crime. His children are full of emotion and behind him throughout the entire process. His family is his life and this is emphasized by each character throughout the film.

The power of ​Just Mercy is i​ts painful, beautiful, and intense storytelling of what was once the most unjust, severe, and drastic way of consequence to people falsely accused of horrific crimes.