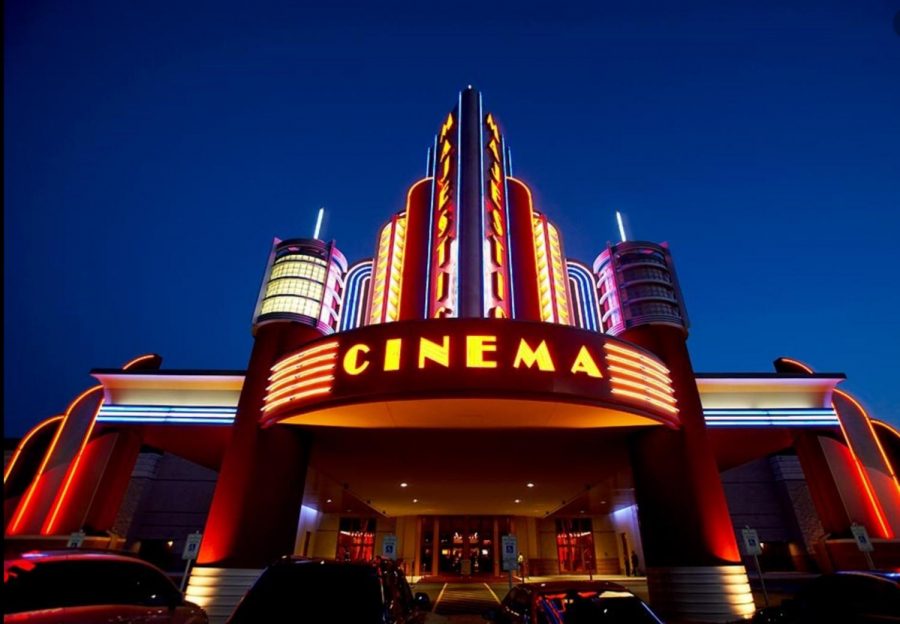 Movies for holiday breakers
Eight movies to see instead of going to Thanksgiving dinner.
December 18, 2019
   I do not believe that my family has ever had a "traditional Thanksgiving" before. Last year, our Thanksgiving meal was Post Corner Pizza. The year before pizza. I have not eaten a turkey in decades, but that has not deterred me from enjoying the holiday. In fact, after our unconventional meal, my family makes it a point to go see the box office's highly ranked movies. Last year, it was Ralph Breaks the Internet. This year, it will be one of the eight movies below that may be hitting number one for the box office. If you are like my family and want something to do after your unconventional dinner, here is a list of movies that you should check out in theatres.  
Youtube
Midway
    This movie has been getting a lot of traction lately in the box office. The movie is inspired by real events that occurred in American History. The battle of Midway was a gruesome battle that the American people fought against Japanese forces during World War ll. However, According to Rotten Tomatoes most people are saying that the movie is only good because of its actors and not the topic. Many people think the movie is a rip off of the movie Pearl Harbor but the cast which includes famous actors Luke Evans and Nick Jonas are the only reason this movie is good. Do I want to see it, sort- of. I am a huge history buff and movies like this make me excited but the trailer does not intrigue me in the slightest. I was really confused about what was going on in the trailer, which is making me hesitant in wanting to see this movie. However, if it is number one in the box office around Thanksgiving , I guess I will drag myself to go see it.
Youtube
Doctor Sleep
    First off, this is not a sequel to Doctor Strange one of Marvel's most beloved superheroes and second off, Halloween was last month. Doctor Sleep is a horror movie that is based off of the book The Shining by the horror writer himself Stephan King. Knowing nothing about the book or the previous movie I took it upon me to watch the trailer. I am deeply intrigued by this movie. The idea of this movie is that a man meets a girl that possess a gift he has been trying to run from his whole life. Basically, the movie is going to be a roller coaster of demons and violence. Perfect for Halloween, not so much for a family watching a movie after eating excessively at Thanksgiving dinner. I for one do not want to throw up due to watching gory stuff, however, according to Rotten Tomatoes, the average moviegoer has enjoyed  this movie a lot. Most ratings were either five stars or four out of five stars. If your into watching horror on Thanksgiving, check this movie out it may be worth your time. 
"I really want to see Doctor Sleep." Senior Matt Guttoso, said.
"I like horror." Senior Peyton Straubel, said.
Youtube
Last Christmas
 My favorite part of November is when everyone forgets that Thanksgiving exists and everything Christmas starts popping up. I can not go to any store without seeing some kind of Christmas tree or a blow- up Santa Claus. However, I have been extremely excited to see this movie. For all you Hallmark romance movie fans, this is a movie you need to go see. Starring Emilia Clarke and Henry Golding, this romance centers around Christmas and the ups and downs of being human while working as a Christmas elf. Unfortunately, just like Midway, this movie is being hammered by audiences because of its cheesy romance. News flash, all romance movies are cheesy, especially ones that involve a Christmas elf. I don't know what people expect to see an Oscar winning romance movie with actors so serious and straight faced that the fun of falling in love is taken away from the audience. No, Christmas romance movies are about showing how stupid and chaotic love can be. For me, I am definitely going to try convincing my family to see this movie on Thanksgiving cause what is better than having Christmas come early.
Youtube
Terminator: Dark Fate
    I have only seen a handful of Terminator films in my lifetime. My father and I have a tradition where we wake up super early on Saturday mornings and watch classic movies that we had recorded the night before. Let's just say I am well versed in the Terminator franchise. Watching the trailer, I am extremely excited for this movie. We can see that the movie is going to be filled with some of the franchises longest running actors Linda Hamilton and Arnold Schwarzenegger and a lot of robots against human action. We also get a glimpse into a new Terminator played by Brie Larson, our very own Captain Marvel. The whole movie looks like it's going to be as incredible as the last few have been. However, this movie has mixed reviews on Rotten Tomatoes since many of the audience feel that the plot is too similar to the original movies while the other half are raving about the energy and action that the actors are bringing into this film. In my opinion, I would save yourself the money and watch the movie at home when it comes out since then you can pause and re-watch scenes you enjoyed. Action movies are no fun if you can't re-watch an action packed scene. 
Youtube
Harriet
    Whenever I think of a modern day superhero my mind immediately jumps to Harriet Tubman. This girl puts Black Widow to shame. Harriet Tubman was an escaped slave who traveled back to the south multiple of times freeing slaves and helping them to escape slavery. After that she was a spy for Abraham Lincoln during the Civil War. The girl basically sacrificed her life to help free her people. That my friend, is a woman who deserves an award. Her movie might to. According to Rotten Tomatoes, most people have enjoyed the movie due to it's an accurate portrayal of the struggle to survive in America in the 1800's. However, I would recommend reading about Harriet Tubman before you watch the film because no matter how historically accurate a film is their is always biased. The person writing the script may make Harriet, played by Cynthia Ervio, be a little different than the actual human being. However, if I don't go see Last Christmas for Thanksgiving than my next choice would be this movie for sure. I am always a sucker for a movie dedicated to real life heroes. 
"I would like to see Harriet." Senior Alexis Taylor, said.
Youtube
Jojo Rabbit
    I was not expecting to ever laugh about the Nazi party until I saw this trailer for the movie Jojo Rabbit. This comedy looks at the brainwashing that children experienced by the Nazi Party in Germany and makes it hilarious. I am a hard critic when it comes to comedy films since I barely laugh when I watched them. The trailer alone for this movie got me laughing. It makes a really scary topic into something childish and fun. I could definitely see myself watching this movie eating popcorn even though I am stuffed from my unconventional Thanksgiving meal. My initial impression of the movie matches those on Rotten Tomatoes. Almost everyone has loved this movie saying that the acting is incredibly hilarious and that the jokes are not dry and lack of humor. If your into making fun of the Nazi Party and their crazy ideals about teaching kids than this is a movie you should consider during Thanksgiving break. 
Youtube
Ford vs. Ferrari
    When I was on a plane from LA to New York I sat next to Matt Damon in first class and if my hearing was not impaired he mentioned to the steward that he was going back to New York after shooting this movie. That was about a half a year ago. Now I am seeing my airplane seat neighbors movie come to life on the big screen. This movie is the story about the car race between Ford and Ferrari, two of the worlds prominent car companies during the time. The entire movie will literally be a telanovela about which company is better and who has the faster car. This is the kind of movie you sit back and just know what's going to happen before the movie even begins. That is partly from the trailer which makes viewers feel the power and importance that this race has on humanity's opinion of cars. However, Rotten Tomatoes has demonstrated that viewers are loving this movie. They are saying that the movie perfectly captures the essence of the competitive spirit between Ford and Ferrari and the events that lead to one company becoming better than another. I am not much of a car enthusiast, so this movie will probably be apart of my father and I's Saturday morning movies tradition, but if your into cars this is the perfect movie for you. 
Youtube
Charlie's Angels
    If there was any superhero group I would want to be in, Charlie's Angels would be the one. I am a super-fan of this franchise. I loved the original movies with Drew Barrymore and Cameron Diaz and expect nothing less than greatness for this upcoming remake of the originals. Starring Kristin Stewart and Naomi Scott this movie is going to turn girl power up to one hundred. Critics agree with my initial impression of the film based off of the trailer. They all love the diversity that this movie is bringing that the originals lacked. The whole movie is going to me corny jokes and a lot of manipulation. We are going to see our three kick-butt women manipulating the men around them to get what they want. We will also see a lot of cool costumes and the mysterious voice of Charlie. I have high hopes for this movie and that is the reason why I will not be seeing this movie during the Holidays. I do not need to feel disappointed on Thanksgiving. 
"I hope we will go see Last Christmas. I have been wanting to see that movie since the trailer came out." Sophomore Alexis Lyons said. 
"I liked the last few Charlie Angels movies, can't wait to see this one." Sophomore Lexi Dansker said. 
"Midway is going to be awesome." Freshmen Abby Neuman said.