November Horoscopes : Glance Into Your Fall Future
Stumble into your astronomical future!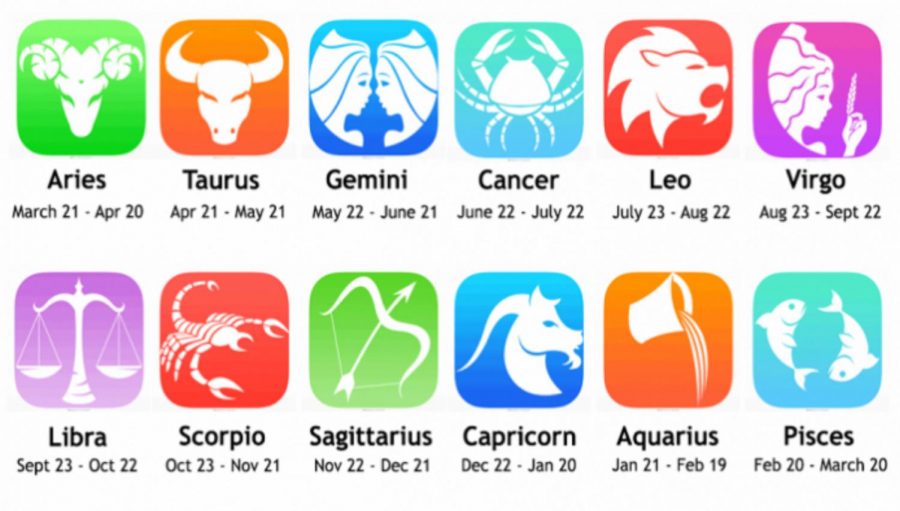 Eva Criscuolo, Writer, Editor, Social Media Manager
November 1, 2019
Sagittarius ♐️ 
Howdy Sagittarius! Happy fall! You don't usually fall into the trap of fall trends, yet this year you're feeling more trendy. It's ok! Don't be afraid to embrace your inner hipster, and most of all don't be afraid to try out new styles. The only person who gets to decide your style is you. You are in charge of what you wear, and if you feel something maybe a little risky, but you like it, don't be afraid to try it out. Worst-case scenario you get some stares, but if you feel confident in your outfit then who cares?! This month is all about expressing your most authentic sense. Stop comparing yourself to other people. Your opinion is the only one that truly matters. As long as you aren't hurting others, don't be afraid to let your freak flag fly a little. This month is all about self-love, and when your home planet Jupiter returns back into your sign on the 22nd, you are sure to be at the peak of confidence.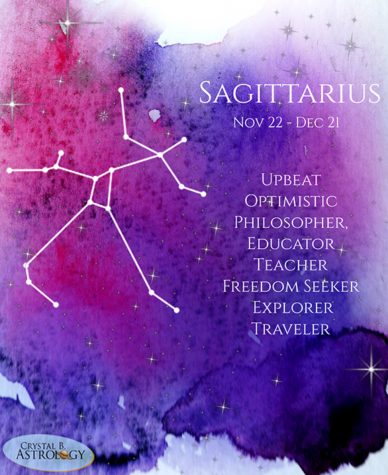 Virgo ♍️ 
Don't be afraid to express yourself this month. You will likely be facing some major challenges, it's okay! Take time to process them, your emotions are completely valid. You may be caught up in the past, reflecting prior happiness or sadness, but this is the present, and you are writing a new chapter of your life right now. On the 17th, things start to look up when you run into a mysteriously captivating stranger. Don't be fooled- this person could be a good influence, or they could send you off the edge. Be cautious. If their moon sign aligns with yours they are likely to be a positive influence, but if not be alert! You are already stressed, try to only bring good influences into your life this month.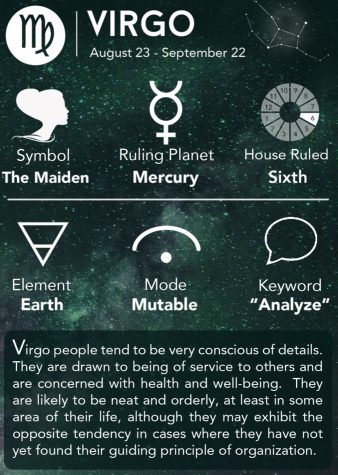 Pisces ♓️         
This month you're walking on cloud nine Pisces! Life has been difficult, but your hard work is finally paying off. Pluto is entering your orbit, sparking your greatest sense of ambition yet. You are feeling confident and sure of yourself, for the first time in a long time. The world is your oyster! You are living the good life. Make sure to take risks this month, you may just come out on top. On the 11th, you are feeling spontaneous. Saturn is entering your orbit, sparking sensitivity and sentimentality. Be kind to others this month, and you will find they will be kind back. Thinking of making a new friend? This month is your prime time. Don't be afraid to broaden your horizons, and interact with new people. This is bound to be a great month.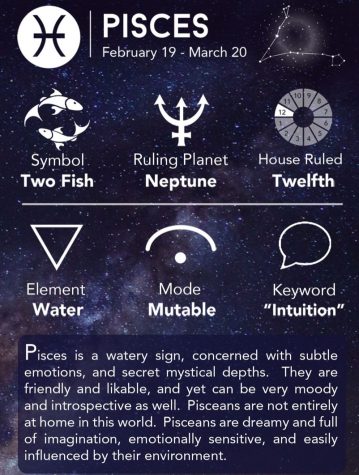 Libra ♎️ 
Hello Libra! This month is all about positivity. Lately life has been feeling heavy, so this month, be sure to take some breaks. You need some me time, Libra! Focus on creating helpful coping mechanisms when you feel most stressed. On the 7th, Mercury will be entering retrograde in your sign. Mercury's retrograde is sure to spark creativity. So, be sure to explore your artistic side. Even if you aren't the most talented artist, art can be therapeutic. By exploring this side of your brain you may be able to let loose, and achieve the relaxed state you so desire. On the 15th you will encounter an obstacle, someone who may be trying to impede your success. Don't let them stop you! You are growing more confident, and relaxed this month, don't let anybody tear you down!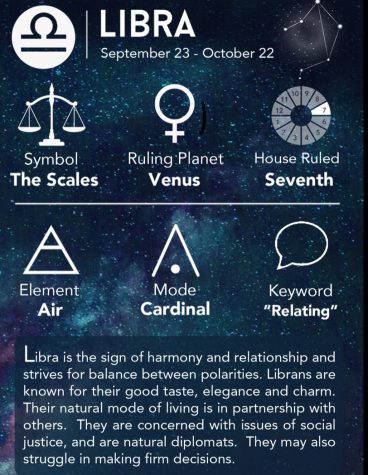 Aquarius ♒️
What's up, Aquarius? By nature you are a laid back individual, but you also seek freedom, and the ability to make your own choices. As the weather starts to grow colder, you may be feeling hopeless and trapped. However, this problem will quickly reside. On the 6th, when Uranus enters your sign you will be gaining a significant other, or at the very least a confidant. Romance and friendship are both highly probable this month. New people entering your life could either become close friends in the future, or a possible boyfriend or girlfriend. One thing is for sure, don't be afraid to open yourself up to others, you may just find long lasting connections form because of it. This month is all about vulnerability, and passion, something that comes as second nature to you, because of your water sign nature. However, on a personal level your sign can easily feel cornered, and grow selfish with others. Remember to keep in mind new connections are great, but you must allow them time to breathe, and yourself time as well.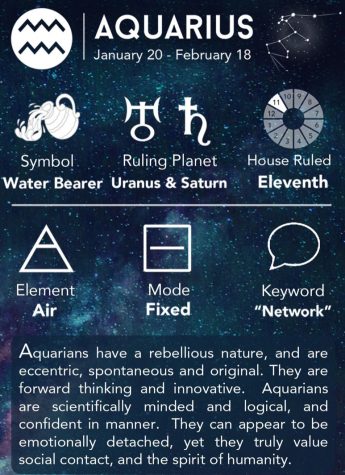 Gemini ♊️ 
Hey there, Gemini! You've been feeling a little combative lately. Stop arguing with those you care about. Even if you're correct, some arguments should take a back seat when they are with those you care deeply about. Your sign has a reputation of being two-faced, however, you know that's not true. Try to focus on more charitable ventures this month. Be a force for good. On the 3rd you are faced with a crucial decision of whether or not to do something monumental within your life. Carefully consider both options. Ignore any external pressure, and make sure you are completely happy with your decision, before going all in. This month is bound to be trying, but just remember you have the strength to get through it.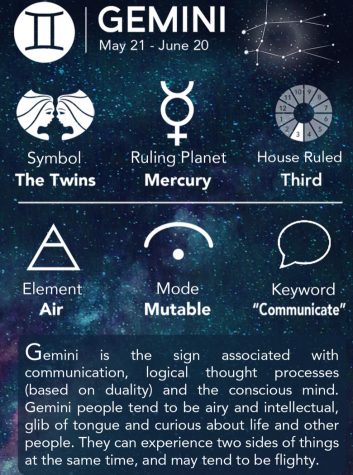 Cancer ♋️ 
Hang loose, Cancer! You are by far the most emotional sign of the horoscopes, and lately your emotions have been causing you to feel out of control. This month is all about what you can do to live a healthier, happier life. On the 8th, you will be inspired to organize your life, and from this you will inevitably regain a grip on who you are, and what you want. On the 13th, the moon returns to your sign, bringing you the comfort and safety you need to truly thrive. Never fond of risks, you may want to play it safe this month. Playing it safe doesn't mean you are losing opportunities, it merely means you are giving yourself the much needed time to think and process future actions. This month is about regaining confidence and security in who you are. You can achieve great things, just try not to push yourself too hard.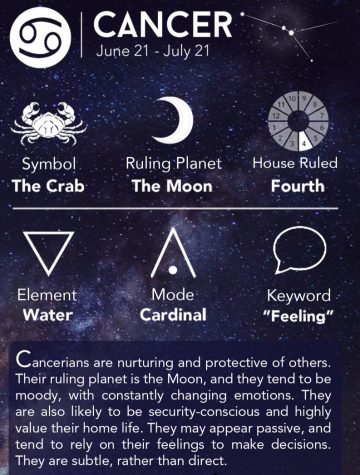 Capricorn ♑️ 
Aloha, Capricorn! This month is going to be long and hard. Every day will feel like an endless Friday, where you just can't get to the weekend. However, don't give up hope! On the 23rd you will finally escape your month long funk, when Neptune comes into your sign, and broadens your sense of possibilities. The exhaustion and anguish you have felt all month will finally subsidize, leaving you with only bright horizons ahead. Remember it's not always where you end up that matters, but the journey that got you there. You will achieve happiness at the end of the month, but be sure not to forget the struggle and hard work that ultimately brought you there. This month may be intense, and difficult, but it will pay off, and leave you with a journey and result you can be proud of.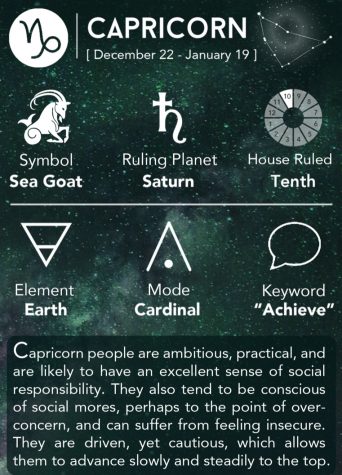 Aries ♈️ 
Ciao, Aries! Deflate your ego. This is a stressful time for everyone, and you may be unintentionally causing more stress. This month is about practicing empathy. What would you do if you were in someone else's shoes? Whatever you're feeling, someone else is surely feeling too. On the 9th, Mars enters the compassionate part of your sign, allowing for self-growth, as well as expanding your understanding of others around you. Listen to others this month, and you may find that making others feels better than focusing only on yourself. By nature you are a fiery sign, but that doesn't mean you have to let your fire overpower others. You are an air sign with fiery tendencies, and this can be a hard balance. Lately your fiery tendencies have taken control, but this month is about remembering your light, and thoughtful air sign tendencies, and focusing on others.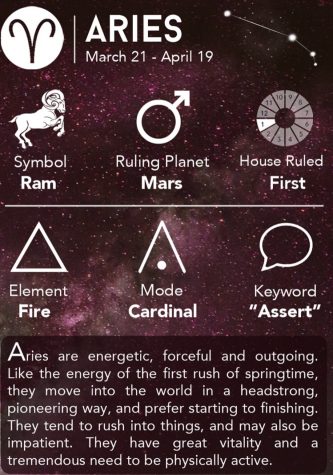 Taurus ♉️ 
Konichiwa, Taurus! Laughter is bound to be contagious this month. With Jupiter in your sign this month is about spreading joy, love, and happiness, wherever you go. Everyone will love being around you this month, as you may be able to aid with the tension of some more tightly wound signs. It's a fantastic time for partying, networking, and planning ahead. You are finally at a place where you can both have fun, and gradually be responsible when regarding future potential events. Starting on the very 1rst day of this month, outrageous and marvelous events will be waiting to unfold for you. Spontaneity is key for you this month. This month is bound to be one of your best yet! So, simply smile and relax, because the good times are coming your way soon!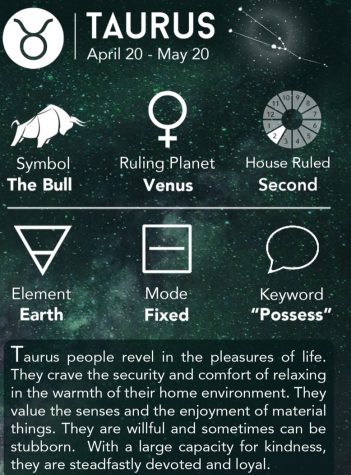 Leo ♌️ 
Communication is key, Leo! This month is a verbal, and therapeutic month for you. From the 4rth on you will be feeling open, and honest. Talking will be beneficial. Talking will allow you the opportunity to clear up any relationship issues, and possible misunderstandings that you may have been experiencing lately. Talking is a free and healthy way to process almost any issue, so don't shy away from expressing any hidden feelings you may harbor. You may want not want to complicate things and fear that open communication may only make things worse. However, this is simply untrue. Just open your mouth, and express yourself! Don't filter yourself or place restrictions on your thoughts. This month is bound to be helpful lesson in problem-solving, that will help you grow as an individual.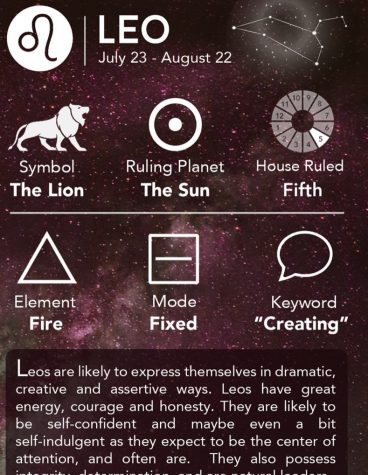 Scorpio ♏️ 
Happy birthday, Scorpio! When your co-rulers Mars and Pluto join together on the 5th, you will have a strong determination to accomplish your objectives. You will finally be able to transcend any obstacles you may have faced thus far, and reach ultimate success. By nature you dislike controversy and confrontation, but you are willing to fight this month for what is truly important to you. The sun-Pluto sextile on the 14th, allows you to reach a peak of positive energy, and grow from any past negative experiences. You are prepared to utilize your inner strength to accomplish any and all of your goals. Thankfully, you will receive support from almost everyone you care about.  You're becoming a very trusted friend and family member. Everyone close to you is willing to give you the affection you need. You are now emotionally available, and ready to return all the affection you recieve. This month is bound to be a great one for you, beginning your new year with a fresh and ecstatic start.