I Tried the Recipe for "The Best Cinnamon Rolls You'll Ever Eat"
The perfect fall dessert.
I am one who cannot patiently follow a recipe that takes more than 30-45 minutes. This narrows down the list of things I can successfully bake; so typically, I do not bake foods more complex than packaged cookie dough or brownie batter mix. However, I tried to change my habits by making a fall recipe completely from scratch.

I attempted to bake the best cinnamon rolls I will ever eat, according to "Ambitous Kitchen". Being knee – deep into the fall season, this recipe was perfect for the occasion. Though it took quite some time and patience to make sure the cinnamon rolls came out to perfection, they were 100% worth it.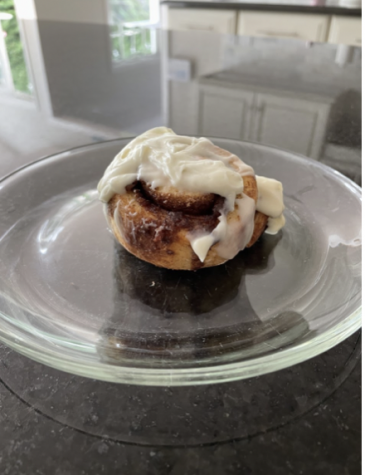 Meghan Splawn, from thekitchn.com, wrote a review on 4 cinnamon rolls from recipes that she found. Splawn suggested that when making the cinnamon roll should start out with "The dough itself should be lightly sweetened but full of flavor — yeasty, buttery, maybe even a little tangy. The filling should have a punch of cinnamon and be sticky with brown sugar and butter. And the icing?  Not too sweet, but very lush". Ambitious Kitchen's recipe seemed to check off all these suggestions. Read some more of Splawn's review on here: https://www.thekitchn.com/cinnamon-roll-recipe-reviews-22969563
The recipe stated that prep time would be 2 hours and cook time would be 20 minutes, with a total time of 2 hours and 20 minutes. The 20 minutes of cooking time was accurate, however, the prep time took a little bit longer, especially for inexperienced bakers like myself. The recipe called for letting the dough sit in between steps, once for 90 minutes and once for 30 minutes. That does put you to about 2 hours of total prep time, however, it took about another hour total to get all the ingredients mixed, kneaded, etc. 
The ingredients were, for the most part, everything you would find in your kitchen. The only things I personally needed to get was bread flour and quick-rise yeast. All the other ingredients you will be almost sure to have in your cabinet.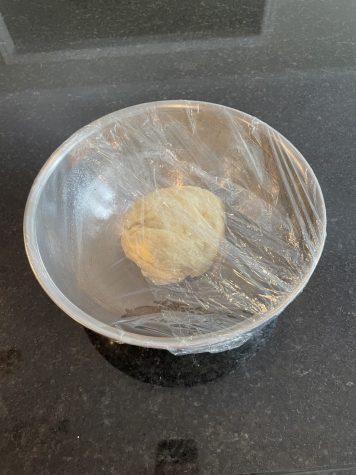 The first steps were simple: warming the milk to 110 degrees and stirring in sugar, egg, egg yolk, and melted butter. Then, add the flour in. Knead for about 8-10 minutes.Very simple and the dough came out to a perfect consistency. 
After kneading the dough, I had to let it sit for 90 minutes to rise. Though this took patience, the dough rose perfectly just as the recipe said it would. This step is very important, as the dough really did double in size.
Next, roll the dough into a 9×14 inch rectangle. Then, taking a mixture of brown sugar and cinnamon, coat the dough with it. The cinnamon sugar mixture was the perfect amount for the size of the rectangle.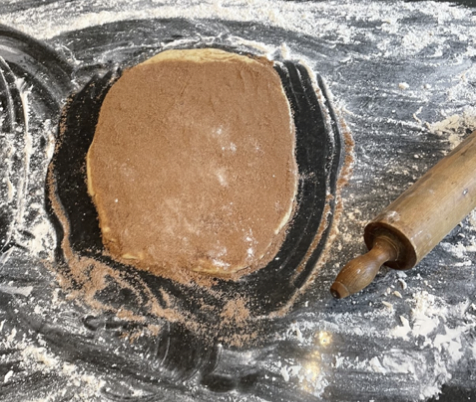 Then, the recipe said to roll the dough to create the spiral of the cinnamon mixture inside of the roll. This went surprisingly well, as the dough did not unravel too bad. Then, cut into 9 separate pieces. I ended up getting exactly 9 pretty big size pieces after cutting it into even increments. 
Next, let the rolls sit for 30 minutes before baking, then bake for 20-25 minutes. The dough rose perfectly and they only needed to be cooked for about 20 minutes to get that soft and fluffy consistency.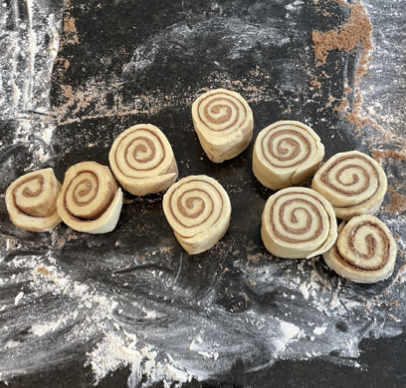 While they were baking, it was time to make the frosting. I just needed to combine cream cheese, butter, powdered sugar and vanilla extract. Easy enough and it came out to be the perfect flavor and consistency: very light and whipped.
 Overall, the final product came out very well. After 20 minutes, they were a perfect golden brown. Cooked, they came out a great size as well: bigger than a clenched fist. The cinnamon was apparent in the flavor and the frosting went well with it. On the outside, the dough was a little dry, but as you get closer to the center, it becomes more soft and fluffy. Definitely no need to bake for more than 20 minutes.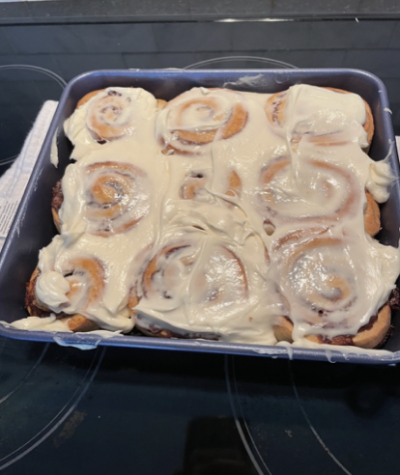 If you have a few hours on a nice fall day to try out this recipe, do it! Even myself, an inexperienced baker who can lack patience at times, did it, and they came out phenomenal!
Recipe: https://www.ambitiouskitchen.com/best-cinnamon-rolls/
Interested in more cooking or baking stories? Try out:
Leave a Comment
About the Contributor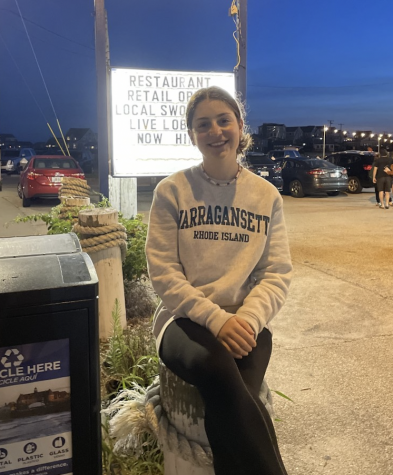 Mia Cappelli, Writer
Mia Cappelli is a senior at Darien High School and this Fall 2021 is her first year writing for Neirad. Her love for writing and the world of journalism...