Traveling The Beautiful New England
DHS Students' Favorite New England Getaways
Exploring New England brings a high potential. Vast treelines, beautiful oceans, lakes, and fast-flowing rivers encapsulate the beauty of the region. We looked at DHS's favorite New England destinations. 

The New England region provides many different activities to enjoy such as swimming, skiing, hiking, visiting a National Park, and much more! With the climate New England holds, New Englanders can experience all four seasons and are given the chance to tour activities for every season. Many attractions that are famous for one season are often open during other seasons for different events.

Travel to New England - The Historic Heart of America

Travel to New England - The Historic Heart of America

The DHS calendar schedule this year holds many opportunities to take some time off and explore New England. We asked DHS students their favorite activities to do in New England when they get time off from school.

Junior Robert MacLehose claimed his "favorite activity in New England is swimming in the clean Long Island Sound". While many think of Cape Cod and Block Island as great places to enjoy the summer water, the Sound gives a great alternative to Connecticut'ers in which to swim, fish, and enjoy beach activities.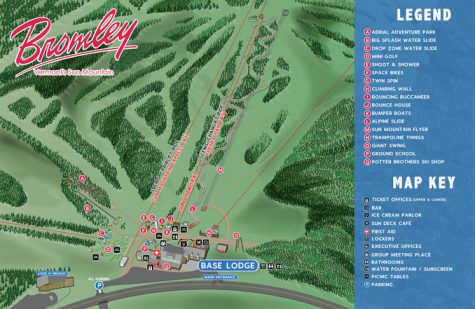 After talking with first year Molly Fagan, she noted, "I love to visit my cousins in Vermont and go skiing at Stratton Mountain". And similarly junior Truman Wiate enjoys skiing "at Catamount during days off of school during the winter with some of my friends. Clearly, a common activity among Darien students is skiing but I encourage students to look for new activities to do. Mountains in Vermont such Bromley Mountain are open to skiers during the winter and also have great summer activities. Visitors can enjoy hiking and a mountain adventure park. 
Many believe that New England simply holds just skiing destinations but there is so much more. The New England equivalent to the New York Finger Lakes is the Berkshires of Massachusetts. Vacationers can find golf courses, mountains to hike, and most importantly a lake for relaxing. 
Lastly, a large amount of history lies in New England, especially in the city of Boston. Numerous major events during the American Revolution occured in historical Boston. Tourists can find the Boston Tea Party Museum, the Old State House, the Old North Church, and much more. 
Students should take advantage of school breaks given by the school and explore the New England Region at all times of the year. Try something different and be open to new ideas.
Related Articles: