Spotify Launches Brand New Features
Spotify Stays On Top In The Streaming Industry
Spotify is the king of music streaming platforms these days, with Apple Music right behind it, and platforms such as Tidal and YouTube Music slowly inching their way up the ranks. Being on top in the streaming industry is a constant fight, meaning each platform needs to be at the top of their game. Anything from a small bug to a complete lack of a feature a listener deems necessary could cause someone to switch platforms.
Spotify has done a great job of launching new features and making their overall user experience better in 2021. They've upgraded their desktop layout, played around with color schemes, added genre and artist mixes, and created an even more user-friendly library. Just recently, Spotify launched two brand new features: Blend and Only You.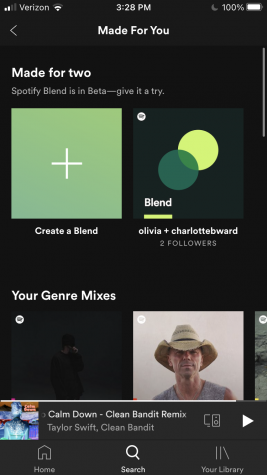 Spotify began rolling Blend out to a select group of users in late 2020, especially users in locations such as Australia. Although the feature is still in the beta phase, meaning Spotify is still testing it out, Blend is now available for all users to try.
Spotify is already known for its amazing personalized playlists and high-tech algorithm. Before Blend, it already had Daily Mixes catered to your music taste. Then genre and artist mixes were added to the platform, catered more specifically to your favorite genres and artists. Blend is sort of like a mix between Spotify's Collaborative Playlist feature and its personalized mixes. With Collaborative Playlists, you can make a playlist with as many other users as you'd like, and can add any song.
You can create as many Blends as you want, but rather than being able to add as many users as you want to a Blend, you can only add one other person other than yourself. As Spotify puts it, Blend is "meant for two."
Instead of users adding songs themselves, Spotify adds songs to Blends. Basically, Spotify looks at how your music taste matches up with another person's, and then it makes a playlist of 50 songs merging your music tastes. You can see which songs are from your Spotify, which ones are from the other person's, and which ones you both love. The songs in your Blends do change frequently.
Spotify Blend is a super cool feature that gives Spotify even more of an advantage in the streaming industry. I've created a few Blends so far and Spotify did an amazing job creating solid custom playlists.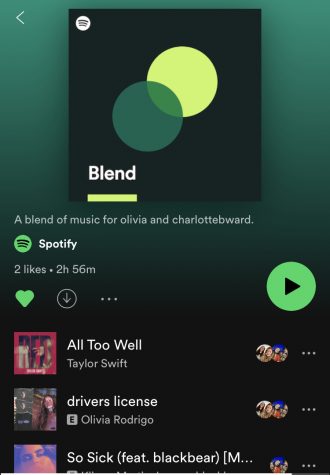 In the future, I really hope Spotify can find a way to create Blends with more than just two people, maybe something like a "Party Blend." That might be too similar to Collaborative Playlists, but the Spotify team always seems to have something unique up their sleeve and could probably pull it off. Spotify Blend is an awesome addition to the "Made For You" section of the platform, and really could get users of other streaming services to switch over.
In my personal opinion, Blend does not even need to be in the beta phase anymore, it's flawless as far as I can tell. Spotify is just that good.
Spotify is also widely known for its Spotify Wrapped feature, a user experience that wraps your top songs, artists, and podcasts into an interactive format similar to an Instagram story. Wrapped only comes along once a year, so users have to wait a pretty long time to see their yearly rewind. Regardless, Wrapped is one of Spotify's most adored and unique features.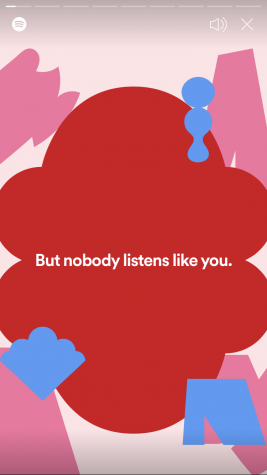 A few days ago, Spotify launched a campaign called Only You, which will run through June 30th and is a user experience only available in the Spotify mobile app. This is a similar feature to Wrapped in terms of layout, but rather than showing users their top songs and artists, it reviews your listening data from the last six months and tells you your top artist, the artist you've listened to that brings out your emotional side, and an artist you recently discovered. Spotify laid this out using astrology. Your top artist is known as your "star sign," your most emotional artist is known as your "moon sign," and your recently discovered artist is known as your "rising sign." As if this isn't cool enough, Only You also shows you how your listening patterns differ from other users', which unique artist pairing you play one after the other, two very different genres on your genre spectrum, the span of music you like to listen to, and the song you like to play most in the morning or at night.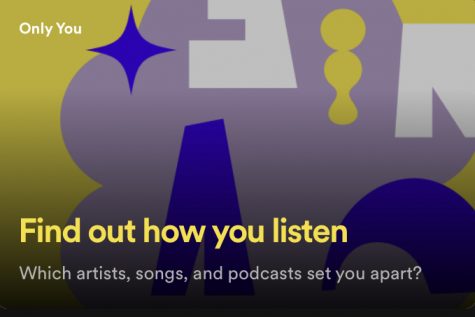 Where's the interactive element similar to Wrapped, you ask? Have no fear, because Spotify has you covered here too. As a form of promotion for their newly integrated personalized artist mix feature, Only You also gives you a list of guests you can invite to your dream dinner party. Although this feature doesn't include all of your favorite artists, per se, it does add a cool twist. Choose the three artists you'd want at your dinner table out of the choices Spotify gives you and get an option to add mixes for each of those artists to your library.
Looks like I'll be having NF, Greyson Chance, and Little Mix to my next dinner party! Spotify called me out for listening to "Mr. Perfectly Fine (Taylor's Version) (From The Vault)" way too much in the morning, and I wasn't shocked when the platform informed me that Swift is my most listened to artist of the last six months. Madison Beer brings out my emotional side, and Giveon is an artist I'm enjoying recently.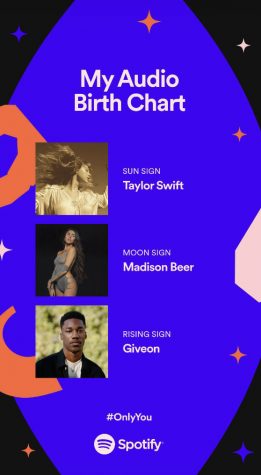 Only You was such a creative idea and is integrated beautifully. The graphics are gripping and the music Spotify includes as you click through the campaign's features is tailored to you. It played "bad ones" by Tate McRae, "CLOUDS" by NF, "Home" by Scarypoolparty, and more of my favorite songs to keep me engaged. It's similar enough to Wrapped to be familiar to users, but is very unique and new. Most of all, it will keep users from going crazy until their Wrapped is released at the end of 2021. Only You is yet another feature that sets Spotify apart from its competitors.
Between Blend and Only You, Spotify is able to keep its crown in the music streaming industry, and it's safe to say that I cannot wait to see what other cool additions to their platform they come up with for users to enjoy.