How Sports Teams Are Returning Back to Normal
After a long and dark tunnel, the light is finally beginning to shine. Sports teams across America are returning back to their normal state, mainly because of the vaccine. The once strict restrictions are finally beginning to loosen up. Like a lot of things in this world, we are finally seeing a return to normalcy in the sports world.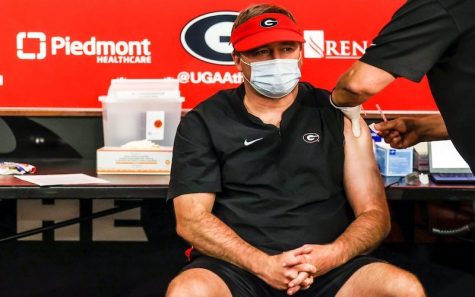 The NFL Draft was really the first event that has looked normal for a very long time. It was refreshing and it was fun to see everyone back, basically with no restrictions. Commissioner Rodger Goodall was able to hug and pose with the new draftees for the first time since 2019, since he is vaccinated. About 50,000 fans showed up for the 3 day event, one of the largest events held since the pandemic started, and it was a taste of normalcy. DHS Sophomore Charlie Salmore said, "It was really fun to see the fans there and cheering again."

Another sense of normal we are seeing across the sports landscape is a handful of Major League Baseball (MLB) teams hanging around in dugouts without masks and social distancing. It is required that at least 85% of staff members and players are vaccinated before the restrictions can be relaxed. Once the teams reach that threshold, masks are optional, social distancing is no longer required, and players/staff members will no longer be cooped up in their homes as they have been for over a year.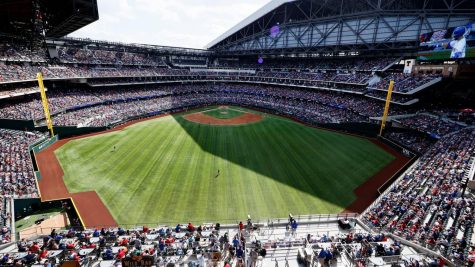 DHS Sophomore Braden Schenk says, "It is so nice to see baseball teams look normal again without masks, and more fans are coming back too which is nice." The article I wrote about 1 month ago explaining how the Texas Rangers were making headlines for allowing 100% capacity seems irrelevant, as by mid-June about 5 teams will be allowing 100% capacity. Literally and figuratively it is a massive breath of fresh air, and the COVID postponements that plagued the 2020 season seem to be on the back-burner.
Across America, NFL, MLB, UFC, NASCAR, and the NHL have all planned for 100% capacity stadiums/arenas by at least the summer or fall. Coming along with the CDC's new guidelines stating that all people who are vaccinated do not have to wear masks, sports teams are also adapting. In NASCAR, driver and pit crew personnel no longer have to wear masks around the track. In the MLB and NHL, player mobility around the hotels and cities will be much greater than it was before, and the players who have sacrificed a lot to play during these COVID seasons can finally see their families at games and live their lives as they once did.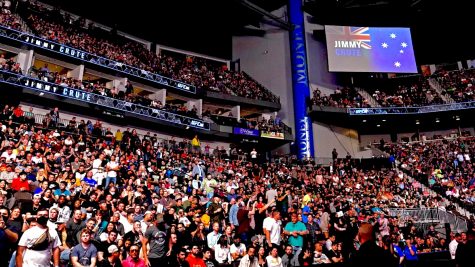 DHS Sophomore Henry Imbrogno thinks, "It is really nice to see things back to normal after last year when things were crazy and no one knew what to expect." The quiet stadiums/arenas and the sidelines filled with social distancing and masks took away the charm, and the excitement factor of sports that we all love. After big plays there would be no chants, just some yells from the sidelines. There were no fans scrambling and diving for home run balls, just some rattling in the seats covered by cardboard faces. There was no one, but all of that madness and sadness of 2020, seems to be fading away.