Darien's Greatest Salads
Craving something delicious that gets you closer to your daily required servings of fruits and vegetables? Read on to see what might just hit the spot.
It is no surprise that in a town like Darien, there are more healthy food places than fast food. More workout places than one could name and what seems to be an infinite amount of "Health" options provided. This makes Darien one of the greatest places to find a perfect salad. Although neighboring town Greenwich has some of the greatest chain salad places such as Sweetgreen and Chop't, Darien has really stepped up their salad game.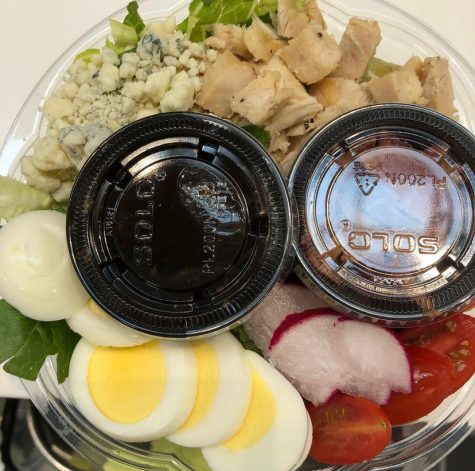 One of my favorite things to do in Darien with my friends is to review local food places. My friends and I started a food instagram over the summer to try and expand our horizons while also supporting local businesses in our area when we knew they were struggling. Following these new discoveries, we made it our mission to find out favorite places. While my favorite food is pizza and that is a whole different post, I also have a deep love for salad. Maybe it is the crunchy lettuce or variety of mix-ins; I find myself wanting a salad most days for lunch. With Darien's wide variety of options; I have accumulated a great list alongside my friends. 
My original love started with the grilled chicken caesar salad from Aux Delices. This is a classic that everyone loves. While eating at the restaurant, the salad can be chopped and dressed by the staff and it is perfect. Especially alongside the iced ginger tea. Also if you like arugula (I know some people don't!), the baby arugula salad is amazing and SO light!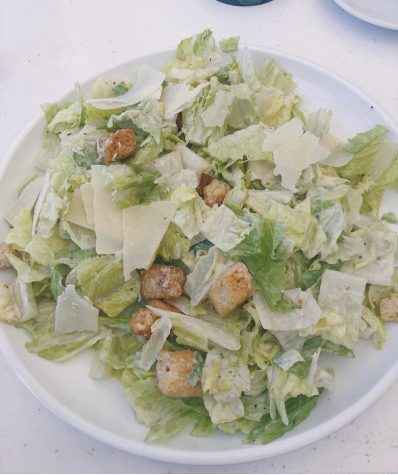 When asking other Darien High School students about their favorite salads, junior Kristen Kennedy stated, "I think Aux Delices has the best salads overall, but I especially love the Vermonter. I love Four Forks' salads and my favorite is probably The Katie" 
The next salad I love is the Classic Kale Salad at Palmer's Market in Darien. This salad is a staple. It is so easy to pick up and is located in the deli case. I love eating this salad alone but it is especially good at a summer barbecue.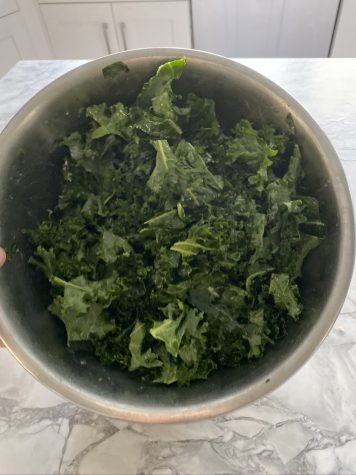 The Classic Greek Salad found at Little Bites Cafe inside the YMCA is incredible. The owner Jen is amazing and makes the best salads. If you are inside, I also recommend the Chocolate Almond Smoothie. It is a treat.
Senior Sofia Miller stated, "While my favorite place to get salads in Fairfield County is Sweetgreen in Greenwich, I love the greek salad at Post Corner and crispy chicken at Little Bites Cafe."
Lastly, from Roost, I am obsessed with the Roasted Carrot Hummus salad. This salad is unmatched. It is the best salad in Darien with the white balsamic vinegar. There is no changing my mind on this one. 
Junior Meg Nedder said, "I love to build your own salad at Upper Crust Bagel in Darien. I like how I can get a different salad each time and it is so fresh. The best dressing is oil and vinegar for sure but the shallot dressing is a close second"
While pizza and burgers are certainly a staple of many DHSers' favorite foods, the town's salad game is strong, offering a little something to please every palate.