Need to De-stress? Get a Book and Read.
Reading is often perceived as this "smart" boring activity because of school, but I am here to tell you that it can be enjoyable. You just need to find the right book.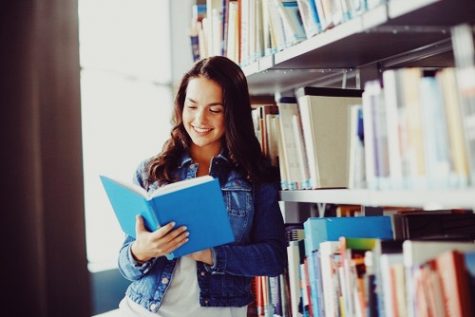 Part of how reading became less appealing and more of an obligation is through school testing and assignments. Even I, as an avid reader, read less during the school year because of two reasons. One, I have no time to read for pleasure. Two, the school reading I do requires speed and efficiency, which defeats the purpose of absorbing the information of a text. Additionally, testing, such as the ACT and SAT, essentially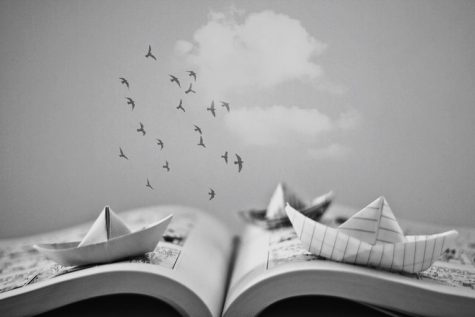 tests your ability to obtain information in a limited amount of time. This often can be discouraging for students because they feel dumb when they cannot read fast enough, feeling that it measures their level of intelligence.
All of these factors contribute to the loss of appeal in reading. Ben Dolnick, a novelist, in his article "Why You Should Start Binge-Reading Right Now", of the New York Times, points out what people often forget: "reading is fun — head-tingling, goosebump-raising fun. It's a vivid and continuous dream that is somehow both directed from without and cast from within." But students often feel that they have been robbed of that feeling or they never got the pleasure of feeling it. How can it be enjoyable? That's about finding the right book to read, learning what genres you do and don't like, and finding the right difficult level for you. Don't worry about not sounding smart enough.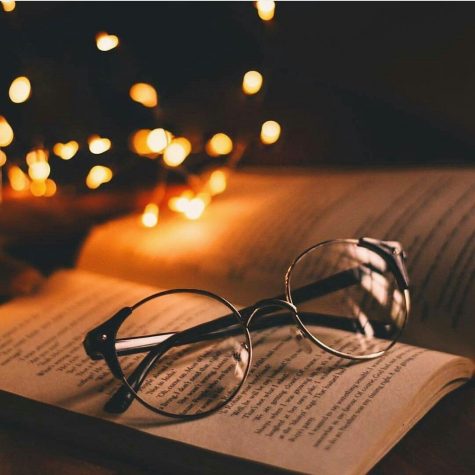 Here's a list of genres according to the "The Ultimate List of Book Genres: 35 Popular Genres, Explained" of the reedsy blog:
Fantasy

Science fiction

Dystopian

Action and Adventure

Mystery

Horror

you can read anywhere at any time

Thriller and Suspense

Historical Fiction

Romance

Women's Fiction

LGBTQ+

Contemporary Fiction

Literary Fiction

Magical Realism

Graphic Novel

Memoir and Autobiography

Biography

Food and Drink

Art and Photography

Self-help

History

Travel

True Crime

Humor

Religion and Spirituality

Humanities and Social Sciences

Science and Technology
A book for your entertainment doesn't have to have a plot-line but be about something that interests you. The reason many people prefer plot-based books in genres like fantasy, romance, and science fiction is because it means an escape from reality. Reading can take your mind off from school while not rotting your brain out like Netflix or video games does.
To find a book you like, there are plenty of websites that offer quizzes that can tell what kind of reader you are and what genre you prefer if you cannot decide. So no more excuses! Pick up a book and read!