Why Sports Franchises Are Desperate to Bring Fans Back
At the time of writing, it was 358 days ago when sports leagues around the world shut down. Since then dozens of teams' arenas and stadiums have sat empty and silent. For some Major League Baseball teams (MLB), it has been a staggering 522 days since any fan stepped into the ballpark. That long of a period without fans has caused serious financial issues for sports franchises, and has left them desperately wanting fans back.
The time when fans will return to stadiums everywhere across the country might be right around the corner, as many states have started to lift restrictions and are allowing anywhere from 10-25% of fans in stadiums. University of Alabama athletic director, Greg Byrne, is hoping that by the fall there will be 100% capacity crowds for football games. Other schools such as Florida are hoping for the same, while other places around the country still have strict restrictions, not allowing any fans just yet.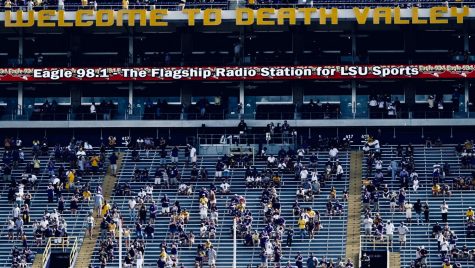 Another factor into why sports teams are desperate to bring fans back is that away teams are performing much better in empty stadiums. In the English Premier League, away teams are scoring 12% more goals with no fans according to Simon Gleave, a head sports analyst at Nielsen's Gracenote. The away teams win percentage also increased by 7% in the Premier League. In the National Football League (NFL), home teams finished 127-128-1, finishing with a losing record for the first time in NFL history. For NFL teams that allowed 15% or more capacity, the home teams record was 33-31, meaning that teams with less than 15% capacity had a 94-97-1 record. An interesting note though is that in the MLB for the 2020 season, away teams had a .444 win percentage, compared to a .468 win percentage during the 2019 season. One of the rare instances where away teams performed worse without fans. DHS Sophomore Charlie Salmore, who is an avid football fan said, "I noticed during this season when home teams made great plays, the away teams would recover from their mistakes because there was no crowd cheering the home team on."
Possibly the main reason sports teams want fans to return as soon as possible is due to the loss of revenue. The NFL in 2020 lost $5 billion due to COVID, and the MLB lost an outstanding $6.5 billion. That amount of revenue loss has caused teams to find creative ways to try and make back some of their losses. In the National Hockey League (NHL) this year they are carrying sponsors on their helmets instead of the usual team logo.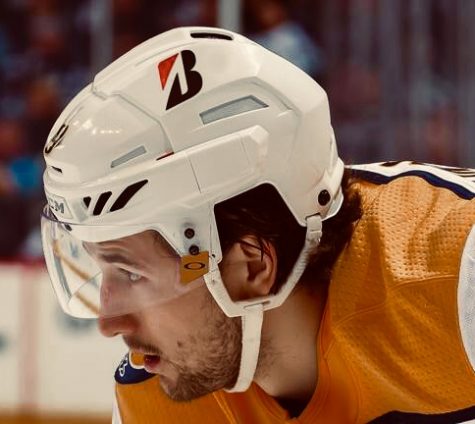 In arenas whole sections of seats are covered with tarps that have ads, and many teams have cardboard cutout sections that cost about $100. All of that effort is to just try and make up a tiny bit of the lost money, so the consequences of a COVID season don't last years down the line. I spoke with DHS Sophomore Braden Schenk, he explained, "It's disappointing that fans can't be in stadiums right now, but as the months have gone on I have seen more and more fans in stadiums which is always a good sign."

At the time of writing, March 12th, it was announced just a few days ago that the Texas Rangers will be hosting full 100% capacity crowds for their home opener on April 5th. The Rangers will be the first major sports team in the United States to host a full 100% capacity crowd. This is big news, and hopeful news as well that hopefully more teams in the coming months will also open their stadiums fully. I spoke with DHS Sophomore Henry Imbrogno about the Rangers decision and he said, "with the right protocols and if everyone stays smart, I see it as a great thing and hopefully more teams around this area follow their lead soon." I think many people agree, with the correct protocols and safety measures, there should be little reason to not host some type of capacity as more people are getting vaccinated and cases are going down. The Rangers' decision only makes the light at the end of the tunnel even brighter for us.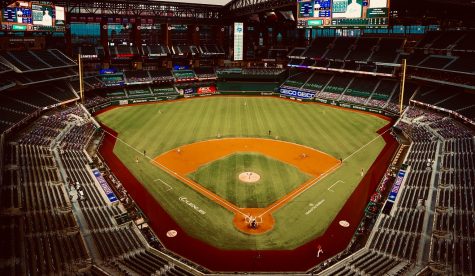 Hopefully 365 days from now we'll see more places open up 100%, where everyone can go out without worry and once again enjoy normal life as it once was.